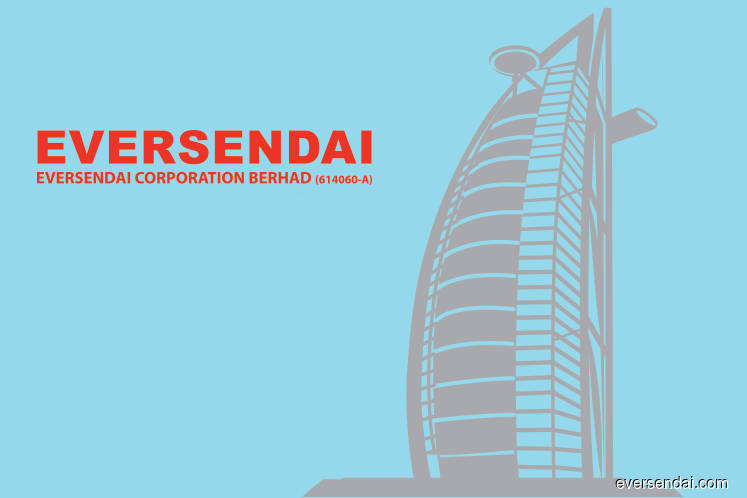 KUALA LUMPUR (Feb 4): Eversendai Corp Bhd said today it has secured six new projects worth RM323 million in Malaysia, India and Qatar, bringing its order book to RM1.87 billion.
In a bourse filing today, Eversendai said two of the new contracts comprise a structural steel link bridge between two buildings and structures for a retail leisure commercial project in Kuala Lumpur.
The group is also undertaking structural steel works for a commercial building project in Hyderabad, India.
In Qatar, Eversendai has three contracts for a commercial building podium structure, a hotel, and a mixed-use building project.
"Our business philosophy is to not depend on a single market or client," said Eversendai executive chairman and group managing director Tan Sri A K Nathan.
"With our established business clientele and market, we are confident to fortify our strengths and maintain sustainable growth going forward," he said.
"As we move forward to new frontiers, we will continue to uphold our integrity, discipline, dedication and commitment in all our undertakings to maintain our position as the global niche market leader," he added.
At the noon market break, Eversendai shares were unchanged at 34 sen, giving it a market capitalisation of RM265.57 million.