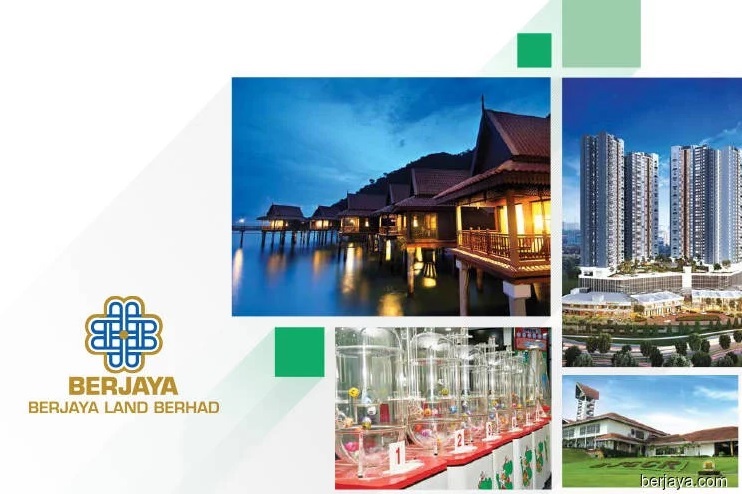 KUALA LUMPUR (Feb 8): Berjaya Land Bhd (BLand)'s public housing and mixed development project in Yangon, Myanmar — which it previously announced in September — now has a revised estimated gross development value (GDV) of US$746.08 million (about RM3.05 billion), compared with US$624 million (about RM2.63 billion).
BLand revealed the new GDV in a stock exchange filing yesterday, in which it shared that its 80%-owned BDS Smart City Co Ltd (BDS) has inked a concession agreement with the Yangon Region Government (YRG) to formalise their collaboration to undertake the project on 12 parcels of land, measuring 183 acres in total.
The land is located at the corner of Myanandar Road and Shwe Li Road, Dagon Seikkan Township in Yangon, which BLand said is easily accessible from the Ayer Wun Selsat Road and Shwe Li Road.
The agreement grants BDS the exclusive rights over the land for 50 years from the date the conditions precedent in the agreement are fulfilled. The tenure is extendable for two consecutive terms of 10 years each.
In return, BDS will pay YRG US$185.76 million (about RM759.76 million) for the rights granted by YRG, mainly in the form of affordable housing units with a net floor area of 242,800 that BDS will develop under the project.
Besides affordable housing, the project will have medium cost apartments, high end condominiums, commercial units comprising shop lots, shophouses and a farmer's market, as well as institutional facilities such as hospitals, schools and community centres — all to be built over 3 phases, BLand said.
The entire development is estimated to cost US$614.92 million (about RM2.52 billion) to develop. "The estimated profit before taxation is about US$131.16 million (about RM536.44 million), to be recognized over the duration of the development up to completion," BLand said.
"The lands are expected to be developed over a period of nine years and automatically be extended for an additional one year thereafter," it added.
BLand shares closed unchanged at 17.5 sen yesterday, giving it a market capitalisation of RM875.06 million.