When girls her age were playing with dolls, Suze Q, as she is affectionately known, was collecting bugs. The 36-year-old Kuala Lumpur-born Suze had two tarantulas, but she eventually saw the downside of keeping spiders in captivity.
Her husband, Penang-born Nikt Wong, 48, lived in KL for 16 years before deciding to make the move to Negeri Sembilan where the couple now resides in a house that sits on a little outcrop of its own.
Called Spyder Hill, the couple offers a homestay concept, where Wong and Suze will "as much or as little as you like, get involved in your stay here".
"This approach works well with tourists especially foreigners staying for a short period of time. We engage in conversations and take them out to experience local food and interests, depending on the chemistry," says Wong.
The house has two rooms for guests that can accommodate a total of seven to eight people.
"Guests get to use the spacious shared living room that has several unique corners to spend time in. We sell our rooms with a minimum of two nights' stay for RM770," Wong says.
"The main activity here is jungle trekking to a waterfall with natural swimming pools or just a picnic by the stream. Many people from the city find the air calming, and that simply unwinds them into lounging mode.
"We also offer traditional massage for men and women. For photography enthusiasts, I offer a customise-able photography workshop. We also offer couples or single portrait taking which can be done with a jungle or rustic ambience," he adds.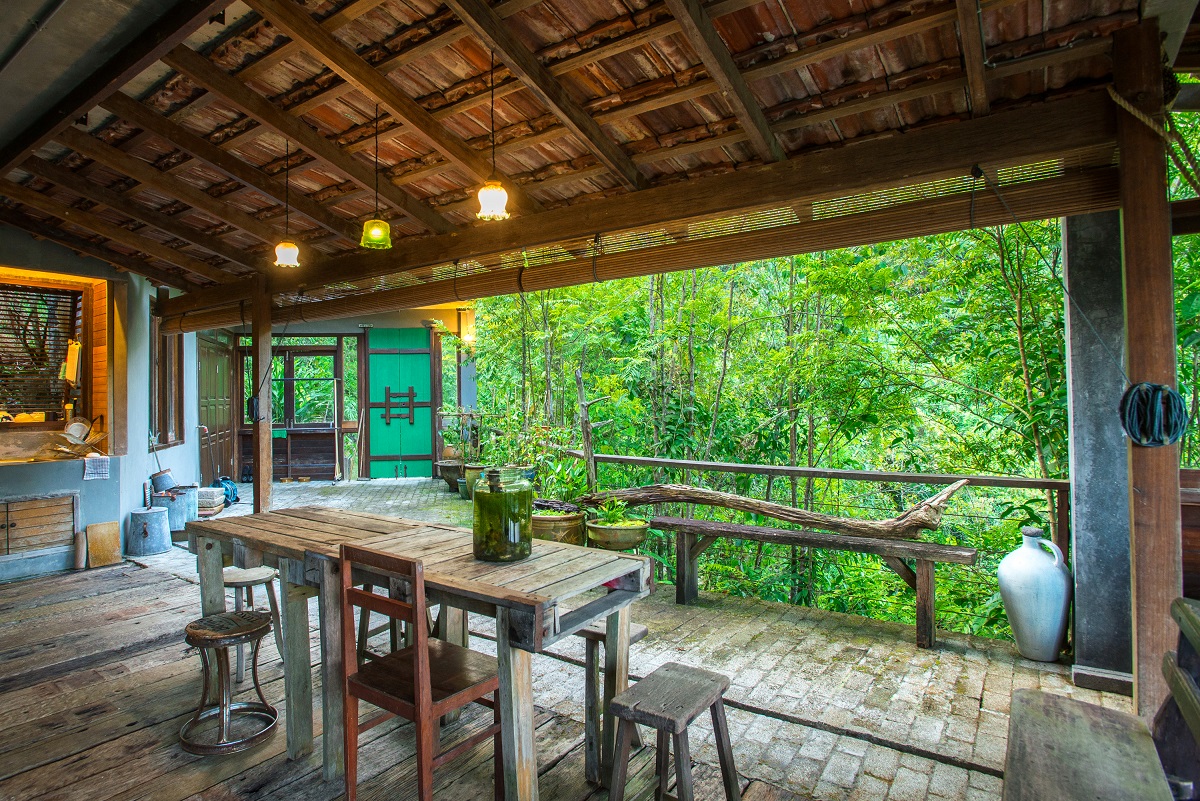 It all started in 2010 when an old friend suggested that the couple check out this piece of land situated next to the Berembun forest reserve in the district of Seremban.
When they eventually saw the hilly outcrop several months later, it was love at first sight. They imagined living in a house perched precariously on the outcrop, and that was how Spyder Hill came about.
The couple visited junk yards and began collecting some old doors and windows even before they knew where to use them.
"We bought old 'discarded' furniture and up-cycled them. Suze is very good at picking materials and colours and matching the items into the space while I drew the plans for the contractor," explains Wong.
It took three years for Spyder Hill to be completed.
"We have a 200-metre driveway leading to the house and many trees have been left to grow around the house to isolate it from the neighbours.
"We spent a lot of time on the land measuring and figuring out how it would sit. It was rather challenging as it was a hill slope and we wanted to preserve the trees around it."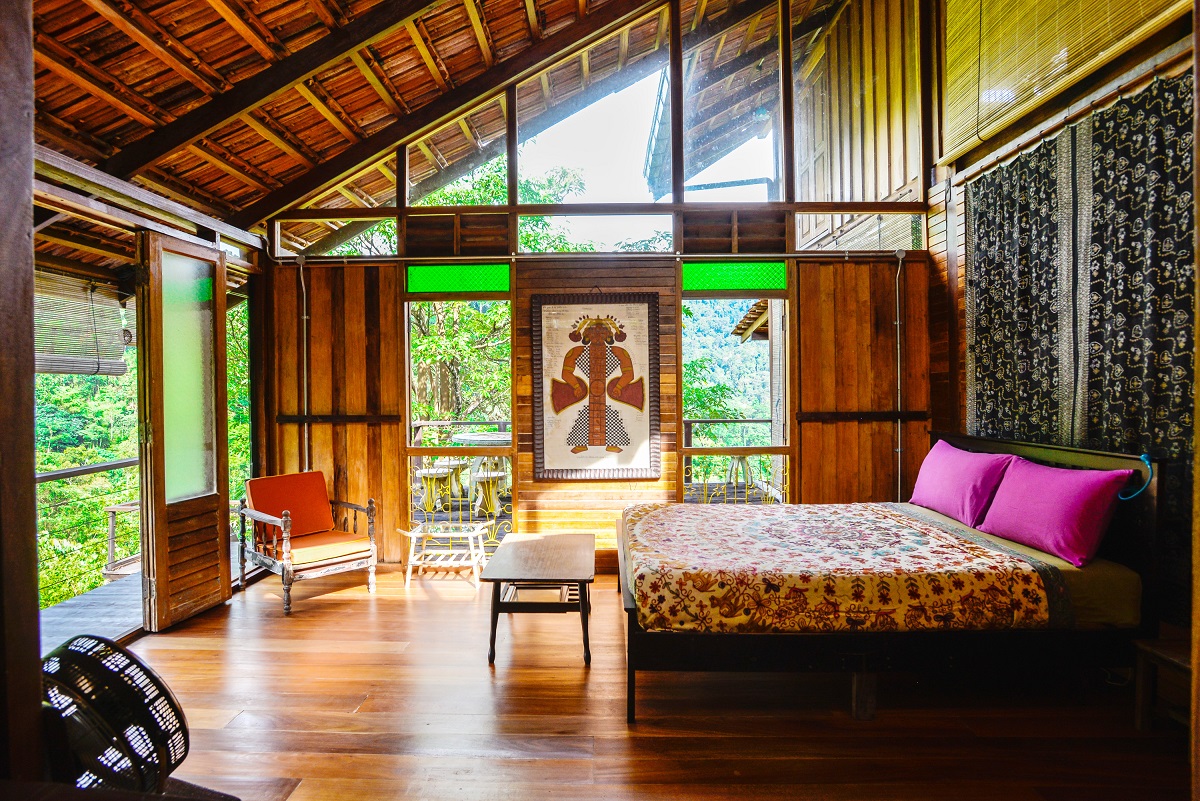 Eventually, they decided on a kampung house design with a few Negeri Sembilan design features thrown in.
"Our roof has a slight curved design borrowed from the Minangkabau architectural elements. The rest of the house became "vernacular" due to the items of furniture we had collected such as the salvaged doors, windows, recycled beams and even carvings collected from torn down houses in Negeri Sembilan and other states like Perak and Melaka.
"Things just came together in a serendipitous way. I've always had a longing to live in a tree house or in a place surrounded by nature. The stress of living in KL helped in our decision to move," Wong adds.
Suze studied advertising and has a natural flair for design and styling. The couple met when they were doing photo shoots together, sharing a love for rustic antiques and design styles from the 60s and 70s.
Wong, who studied economics, worked in the finance industry and was a tech entrepreneur before becoming a professional photographer in 2003.
The couple's life, says Wong, is always aiming to migrate from the complex towards the simple, and putting down roots in a bucolic setting is a great start!
Spyder Hill
Lot 3171, Pantai Hill,
Jalan Kampung Pantai Baharu,
71770 Negeri Sembilan
E: [email protected]
T: +6016 358 6115 / +6017 255 1862
www.spyderhill.com
This report is part of the "Balik Kampung" segment in Live! 2020.
This story first appeared in Live! 2020 magazine. Download your copy of the magazine here.