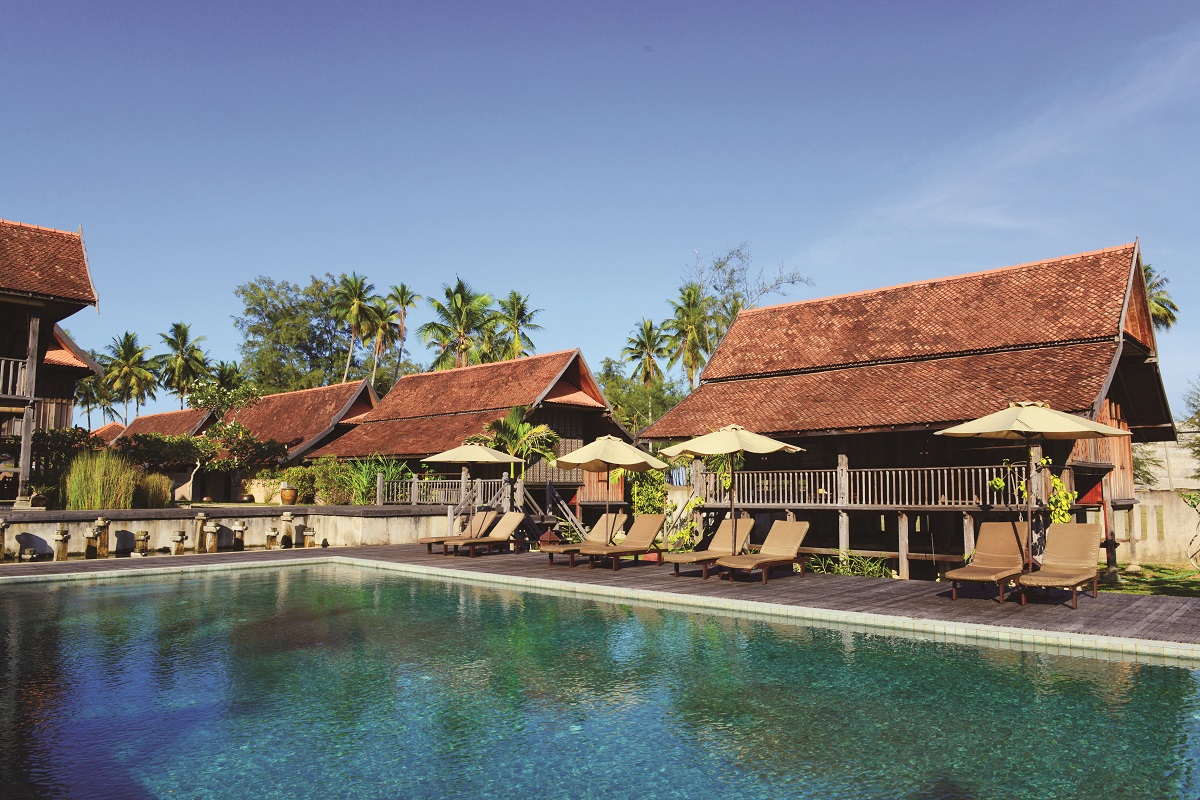 Stepping into the Terrapuri Heritage Village resort is like entering the realm of a mystical lost kingdom with its clusters of ancient dark wood Malay traditional timber houses and structures set against lush and serene surroundings. But these are no ordinary houses — these were once homes of aristocrats.
Being a descendant of 15th and 16th century Peranakan Chinese whose culture has intertwined with that of the local Malays, Alex Lee has developed a passion for collecting Malay heirlooms since he was a child.
Over the span of 30 years, Lee has amassed a collection of old Malay kampung houses ranging from 100 to 250 years old.
All 29 houses in the collection were previously owned by Malay noblemen in Terengganu. The houses were dismantled at their original sites in various parts of the state of Terengganu and relocated to Terrapuri Heritage Village where they were restored and re-assembled.
Terrapuri, meaning Land of Palaces in Sanskrit — to reflect the houses' heritage — is located in Kampung Mangkok, Setiu, Terengganu.
Lee, 51, is determined to preserve the historical value of the Malay kampung house despite the fact that restoration works are costly and the returns are low.
For the self-made businessman, it was never about money. It was primarily about prioritising the preservation of historical and cultural assets, although he believes that conserving heritage buildings is like buying antiques, where their value will increase over time.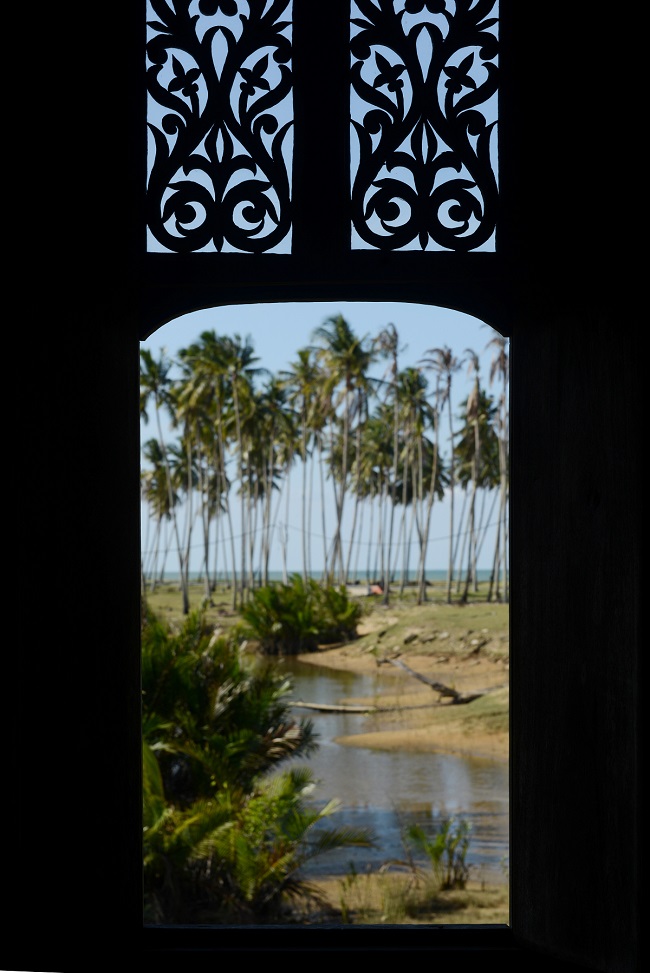 Terrapuri Heritage Village was developed to the tune of rm10 million and was declared open in 2011 with 22 villas and seven complexes serving as the reception, spa and meeting room, among others.
Terrapuri took shape when Lee stumbled upon a piece of land for sale in Kampung Mangkok in 2005. The sprawling, four-hectare plot of land runs parallel to the banks of Sungai Setiu fronting the South China Sea.
"It was the perfect spot to feature my jewels (the houses)," Lee says.
Due to the high cost of restoring the old houses, Lee had kept some of the dismantled pieces in Marang for 20 years before he came across the ideal home for them. Thus began the Terrapuri project.
Restoration work began in 2006. The houses, built using chengal wood, were devoid of nails but utilised the pasak and tanggam. The architecture of the buildings are similar to those in Laos, Thailand and Cambodia.
"I used singgora tiles for the roofs and constructed ponds around some of the houses to enhance the tranquillity and aesthetics," he adds.
Prior to the Terrapuri project, Lee had in 1988, transformed two wooden shoplots in Marang (a fishing village in Terengganu and Lee's hometown) that were owned by his grandfather into a resthouse.
The resthouse became a popular stopover for tourists heading to Kuala Terengganu or Pulau Kapas. However, that came to an end when the then state government decided to revoke the shops' Temporary Occupation Licence titles and demolished the "old, ugly" wooden shops to make way for "nice, modern" concrete buildings.
"Tourism in Marang came to a halt when its heritage charm disappeared," he laments.
"Conservation can stand as an industry in its own right, like in Europe, for instance. It will give the tourism sector a competitive edge."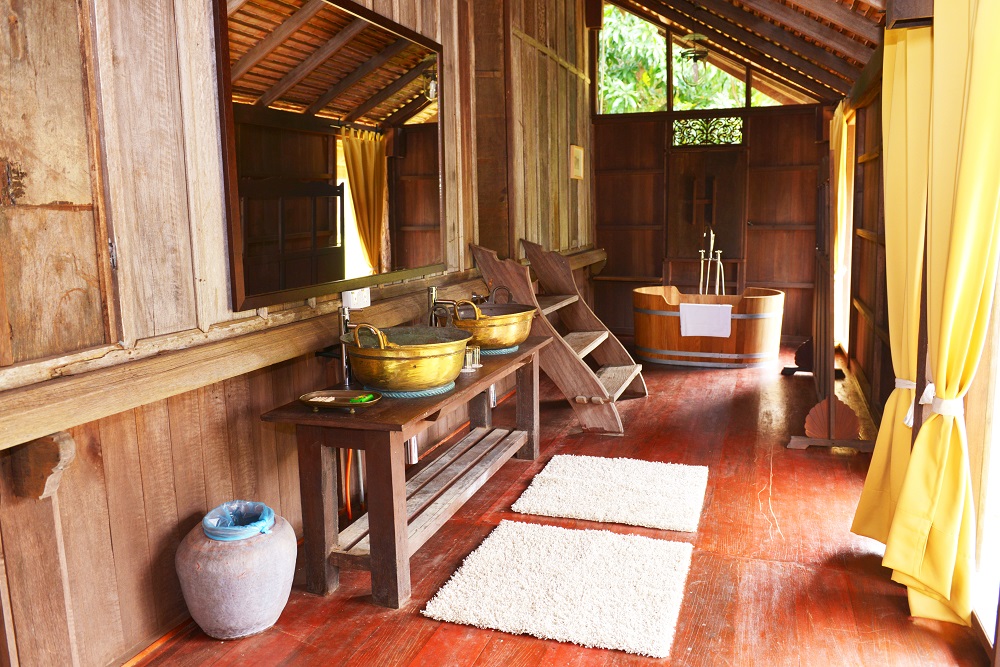 Lee says that it is vital for Terengganu — dubbed the cradle of Malay civilisation by historian Tan Sri Mubin Sheppard — to not lose its heritage as it is the pride of the state.
Activities and nearby attractions
Guests at Terrapuri can take part in activities such as trekking, island hopping or just chill and have some laid-back fun with traditional games.
Nearby are beautiful beaches adorned with coconut groves and the Setiu wetlands. One can go on a river safari and enjoy the fireflies, or simply head out to the nearby fishing village.
There are day trips to Redang Island, Bidong Island and Lang Tengah Island. One can also take the Kenyir Lake cruise and enjoy the view of the waterfalls, the Kelah fish sanctuary and indulge in birding activities.
For art and culture lovers, there is the floating art of Langkasuka heritage trail, fruit orchard (dusun warisan), cooking classes, wayang kulit, mak yong dance and gamelan performances.
Other things to see and do in the area include wood carving, wau making, pandanus weaving, boat building, the Kuala Terengganu city tour, the Lata Payung waterfall trekking and the East Coast Peranakan Trail.
A special promotion package can start from as low as RM429 per superior villa with breakfast for two, says Lee, who is also the deputy chairman of the Terengganu Tourism Association.
Terrapuri Heritage Village
Kampung Mangkok, 22120 Setiu,
Terengganu
T: +609 6245020
+609 6312081
E: [email protected]
www.terrapuri.com
This report is part of the "Balik Kampung" segment in Live! 2020.
This story first appeared in Live! 2020 magazine. Download your copy of the magazine here.