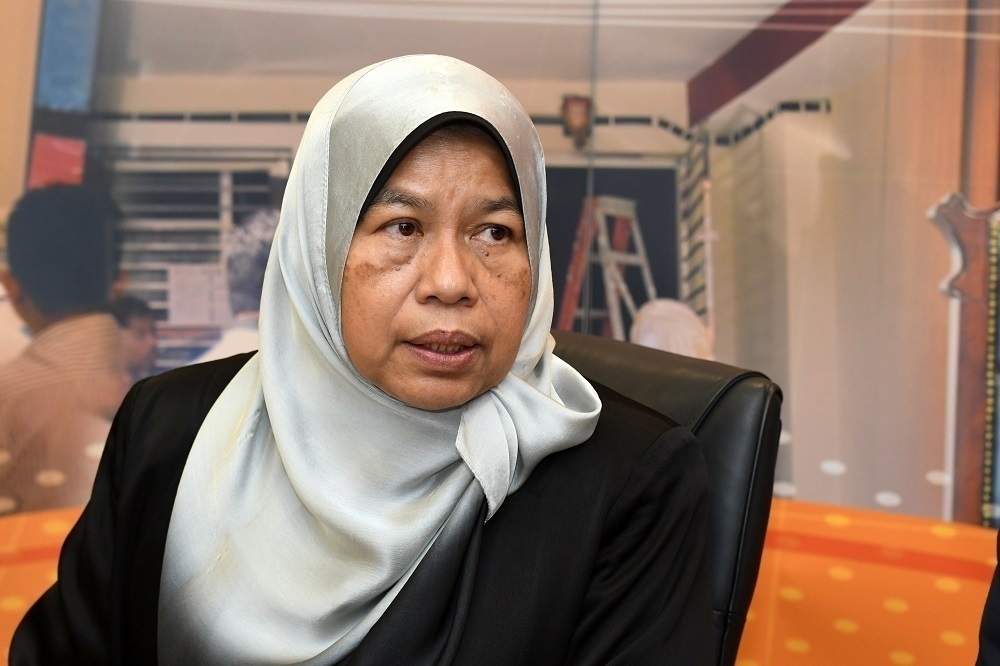 KUALA LUMPUR (Feb 14): A stop-work order has been slapped on the contractor of a condominium being constructed in Taman Desa that partially collapsed today, announced Housing and Local Government Minister Zuraida Kamaruddin (pictured) at the building site.
She added that the cause of the mishap has yet to be determined, reported Free Malaysia Today.
The Department of Occupational Safety and Health (DOSH) has been brought in to investigate the incident.
"It will take DOSH about a month to determine the cause of the collapse," Zuraida explained.
"Tomorrow, we will discuss how we can reduce the risk of the rest of the building collapsing," she added.
It was reported that the sixth floor of the condominium that was being built collapsed earlier in the afternoon, trapping two workers who were later rescued.
The project involved is The Address 2 condominium being developed by Maxim Holdings Sdn Bhd. .
A statement from Maxim acknowledged the concern of purchasers and other parties on the "giving way of The Address 2 swimming pool slab (6th floor) during concrete casting" and gave assurances that the cause of the incident is being investigated.
"We assure you that we are committed to ensuring the highest of building standard and the integrity of the development is of prime importance. We will spare no effort in ensuring that our obligations under the SPA are fulfilled fully. Please have our assurance on that," the statement said, adding that the developer will provide an update in the coming days.