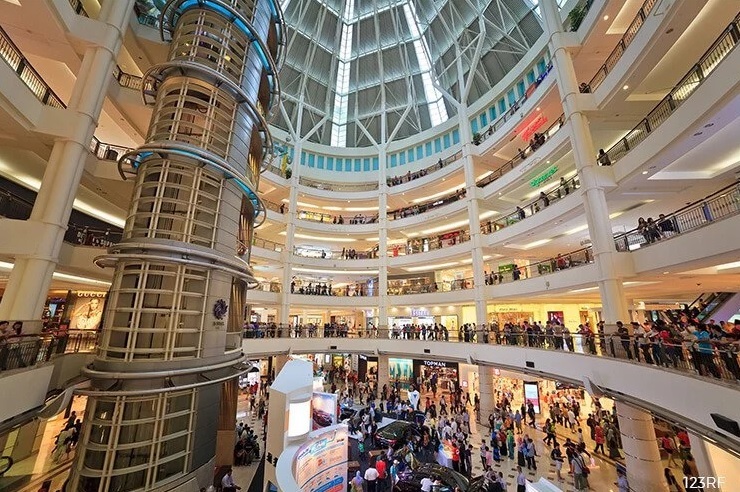 PETALING JAYA (Feb 18): It is still premature to immediately give out rental rebate to retailers affected by the ongoing COVID-19 outbreak, said the Malaysia Shopping Malls Association (PPK Malaysia) in response to the joint media statement issued by several retailer groups yesterday.
Instead, PPK Malaysia suggested that mall operators may consider allowing tenants to operate shorter business hours – either mall wide or only for some tenants, as part of measures to reduce operating cost (subject to individual mall operators' discretion), besides providing marketing assistance to stimulate spending and drive sales.
"The impact of COVID-19 has resulted in shopping malls and retailers having to rationalise operating costs and we believe both parties should work together holistically to mitigate the business challenges.
"PPK Malaysia had participated in several meetings with the authorities recently to request for assistance on several measures to preserve cash flow and maintain employment so that there are no layoffs for both the retailers/tenants and mall operators.
"Our requests include subsidies for utilities charges, tax reliefs and temporary suspension of statutory contributions," said PPK Malaysia in a media statement today.
Besides that, PPK Malaysia assured that it will meet up with retailers' representatives soon to discuss and work out a way for all to overcome and mitigate the current situation.
The association also made note that despite the anxious sentiments, it is part of the traditional cyclical season for the shopping mall and retail industry after the festive seasons.
"This post-festive season (Chinese New Year, Christmas and 2019 year-end school holidays) is already known as a low season based on the past cyclical patterns, hence mall operators and retailers should have factored in the dip in retail sales turnover and prepared strategies to rationalise their business operations for the next two to three months," it said, adding that on-going marketing and promotions providing marketing assistance to support tenants during this lull period are going full swing.
With regards to the measures taken in Singapore and Hong Kong, PPK Malaysia clarified that the shopping industry in the former is heavily dependent on tourists while the latter had been badly affected by the street protests since last year.
Hence, "In Malaysia, it is yet too early to fully assess the retail performance impacted by COVID-19 and we shall need more time to monitor sales turnover, perhaps over the next few months, depending on further developments of the current situation.
"Shopping mall members will need to analyse and monitor data and trends and to curate appropriate and targeted action plans, on a case-by-case basis. Also, as impact differs for different categories of business operations, mall members need to tailor different assistance programmes that is most suitable and for best results," said PPK Malaysia.
Meanwhile, the association said shopping malls in the country have already undertaken several measures to ensure hygiene and cleanliness for shoppers and staff alike and that include installation of hand sanitisers at all central locations, thermal scanners for mall management and staff and frequent sanitisation and cleaning of public utilities and touch points, among the many steps taken.