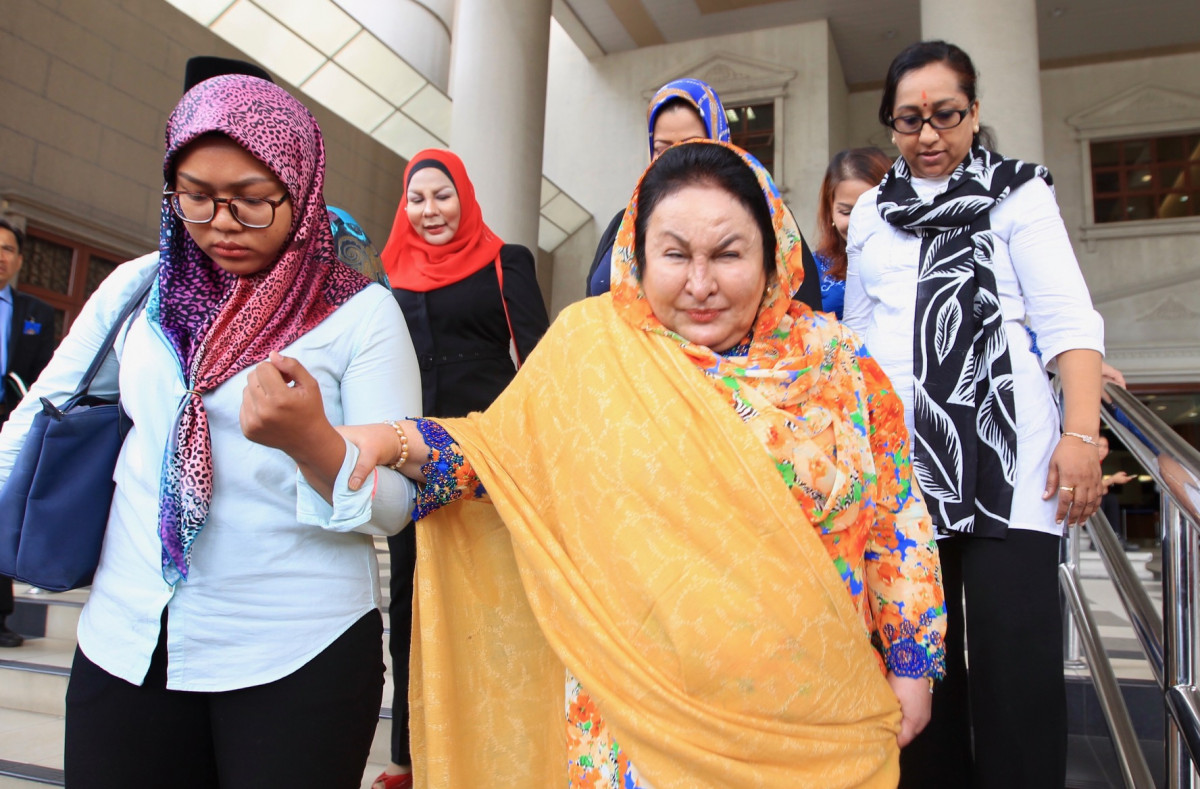 KUALA LUMPUR (Feb 20): A business man was told that RM5 million withdrawn from a Maybank branch here in December 2015 was for "RM", the High Court heard today.
Razak Osman, 52, is the eighth and latest witness in Datin Seri Rosmah Mansor's graft trial, which enters its 10th day.
In his testimony today, Razak said he knew Jepak Holdings Sdn Bhd managing director Saidi Abang Samuddin well as they had both conducted business together and would also play golf frequently with each other.
One day in December 2015, Razak said Saidi asked to meet him at a Maybank branch at Medan Tuanku to sort out payment for a previous business transaction.
"Saidi then asked me to accompany him as he sought to withdraw a total of RM5 million cash from the same bank.
"Following that, he asked me to accompany him to go out and buy two luggage bags at a local shopping mall. We then came back to the bank and proceeded to put the cash of RM2.5 million into each luggage," the witness said.
Saidi then asked Razak to continue accompanying him to deliver these luggages, so they travelled to the Pavilion Kuala Lumpur shopping mall.
Razak said Saidi was "evasive" when the former asked the latter who the money was for.
"I did not know who the money was for or what the purpose was. One or two months later after that incident, Saidi said the money was for 'RM'. I dont know who he meant by that but I did not ask as I understood that he did not want to elaborate," he said.
The trial continues on March 9.
Click here to see condominiums for sale in Sarawak.