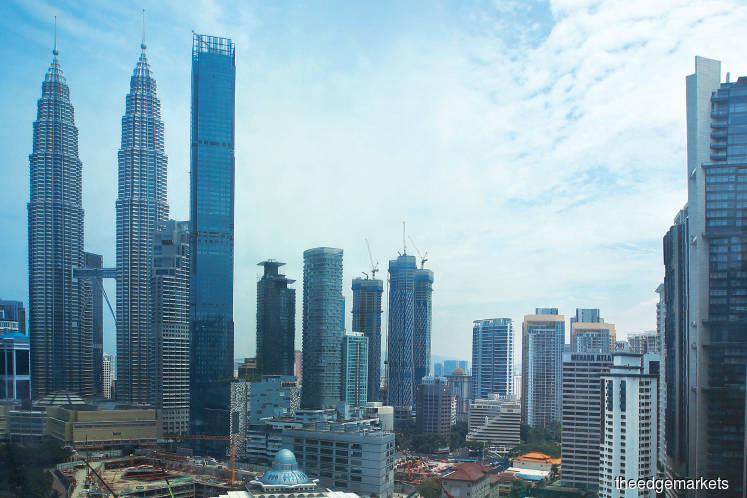 KUALA LUMPUR (Feb 25): Malaysia's 2020 real gross domestic product growth should slow to 4.2% from a 10-year low of 4.3% in 2019, with downside risks from ongoing global trade tensions and the COVID-19 outbreak, according to Moody's Investors Service.
In a note today, Moody's Sovereign Risk Group assistant vice president–analyst Christian Fang said departures from Malaysia's ruling Pakatan Harapan coalition and the resignation of Prime Minister Tun Dr Mahathir Mohamad usher in a period of uncertainty for the country, because it is unclear as to how or when a new government will be formed.
Fang said such uncertainty weighs on private investment and, if prolonged, will compound growth challenges and add downside risks to the country's credit profile, particularly if the new government changes the policy emphasis away from fiscal consolidation and institutional reforms.
Click here to see commercial properties for sale in Kuala Lumpur.