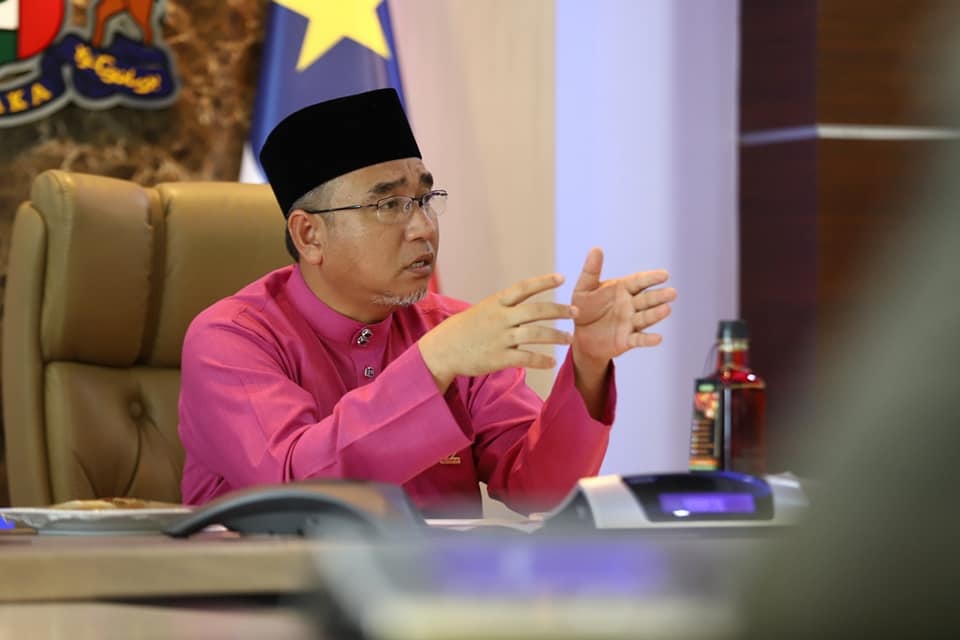 KUALA LUMPUR (Feb 25): Melaka Chief Minister Adly Zahari took to Twitter this morning to bid farewell to governing the state in the short span of time in office.
"Thank you to everyone for giving me the opportunity to lead you. Although it was a short period of time, I tried to do my best to eliminate your hunger, ignorance and pain. Pray for the best," Adly tweeted.
Adly was sworn in as the state's chief minister on May 11, 2018. He is also also chairman of Pakatan Harapan Melaka.
His tweet comes as Malaysiakini reported Melaka state executive councillor Tey Kok Kiew confirming that PH no longer holds the majority in the state assembly.
In an article by The Edge Financial Daily citing a Malaysiakini report yesterday, it said the Perak, Melaka and Kedah state governments may collapse if a new political alignment replaces the Pakatan Harapan coalition at the federal level.
In Perak, Umno, PAS and Bersatu control 30 of the state assembly's 58 seats, thus having a two-seat majority.
The situation in Melaka is similar to Perak, where Umno and Bersatu have a two-seat majority as they control 15 of the 28 seats in the state assembly, according to the portal.
In Kedah, it said, the new coalition will control 23 of 36 seats in the state assembly, a seat shy of a two-thirds majority.
Click here to see landed homes for rent in Melaka.