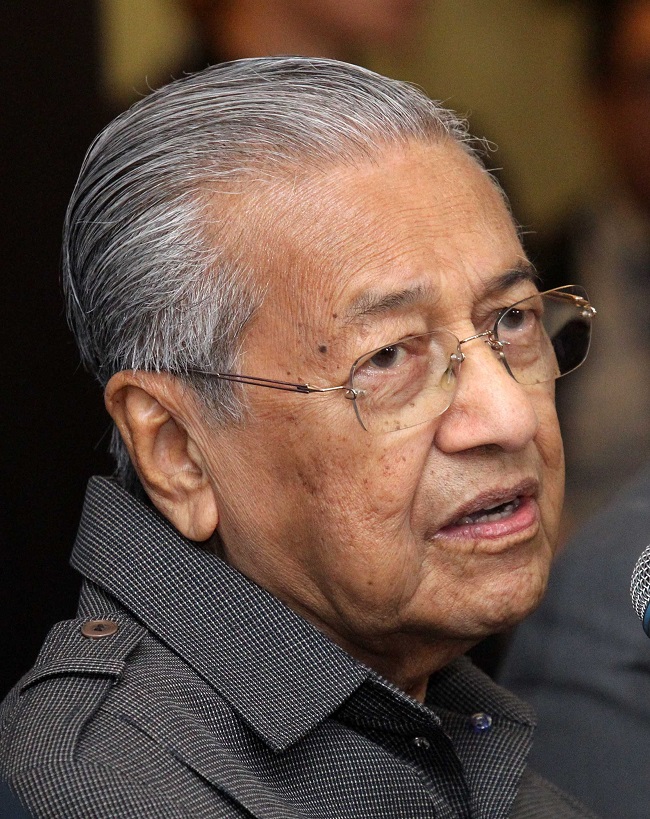 KUALA LUMPUR (Feb 27): Interim prime minister Tun Dr Mahathir Mohamad (pictured) said today Parliament will convene a special meeting on Monday, March 2, to decide on the prime ministership.
This was conveyed to him by the Yang Di-Pertuan Agong today at a meeting at the palace, Dr Mahathir said at a press conference after unveiling a stimulus package to counter the economic impact of Covid-19.
He said the special meeting will be convened as the King could not identify a prime minister candidate with a simple majority to be appointed as the next prime minister.
If the special meeting fails to determine a candidate with majority support among Parliament's 222 MPs, a snap election will be called, Dr Mahathir said. "The Yang Di-Pertuan Agong has decided the right forum to [resolve the issue] is in Parliament. The Dewan Rakyat will be called on March 2, 2020 in order to determine who has the support to be the next prime minister."
Malaysia's political landscape is currently split among three major groups — Pakatan Harapan, which is proposing PKR president Datuk Seri Anwar Ibrahim as prime minister, Dr Mahathir's supporters led by his party, Parti Pribumi Bersatu Malaysia, and the Muafakat Nasional bloc led by Barisan Nasional and PAS.
This follows Bersatu's exit from the ruling PH coalition on Monday, which put an end to PH's simple majority of at least 112 MPs, resulting in the collapse of the federal government.
The latest news means that these three groups have until Monday to finalise their candidates, and secure the simple majority needed to form the new government.
Dr Mahathir, who had proposed a merit-based unity government as opposed to party-based, has said he would support whoever wins the majority and is installed as the next prime minister.
Meanwhile, BN and PAS have openly called for fresh polls. Umno, the party with the most numbers of seats in BN, is scheduled to hold a press conference at 6pm.