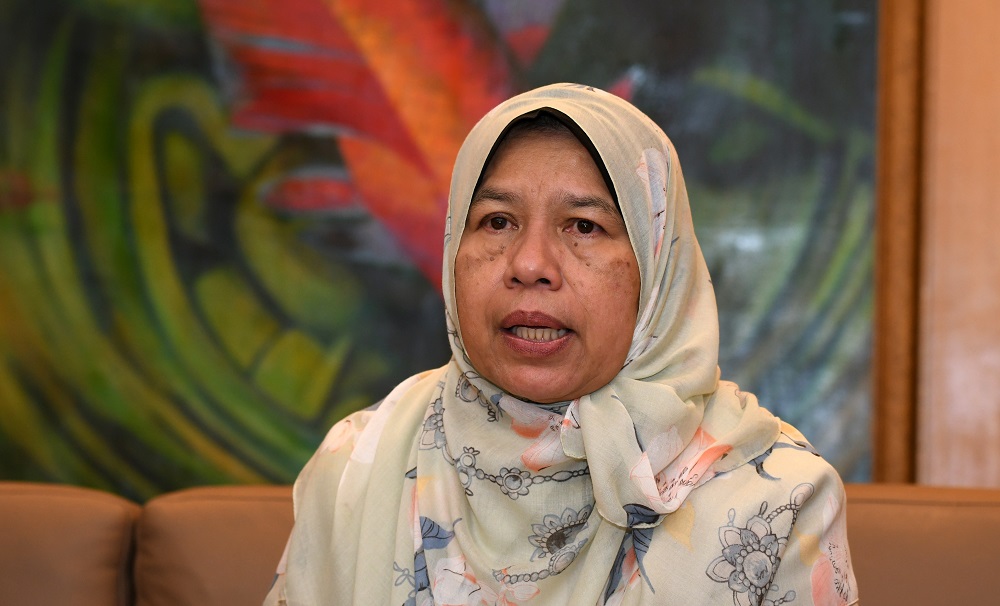 PETALING JAYA (March 10): Zuraida Kamaruddin (pictured) who has been chosen to head the Housing and Local Government (KPKT) Ministry once again is determined to continue with efforts to improve the lives of Malaysians through various housing programmes.
The Ampang MP who was previously also the KPKT Minister following the 14th General Election was reappointed to helm the ministry by 8th Prime Minister Tan Sri Muhyiddin Yassin. He announced the new Cabinet line-up yesterday (March 9), 2020.
In a press statement today, Zuraida said the ministry will continue to implement the strategies and programmes that have been planned prior to the recent change of government including housing programmes, urbanisation as well as those involving the fire and rescue services, to further improve the quality of living.
"The efforts which I have put in 21 months ago will continue. I will stay committed to serve the Rakyat, to ensure all Malaysians benefit from the initiatives rolled out by KPKT," she said.
Zuraida stressed that the low income group particularly the B40 group will not be left out, as they will benefit from initiatives implemented through public and private sector collaboration.
"I hope all stakeholders will continue to support us. I believe all these efforts by KPKT would directly benefit the Rakyat," said Zuraida.
Under the previous federal administration, KPKT had rolled out various housing and community policies such as the National Community Policy or Dasar Komuniti Negara (DKN), the National Housing Policy and was streamlining the various agencies involved in affordable housing.