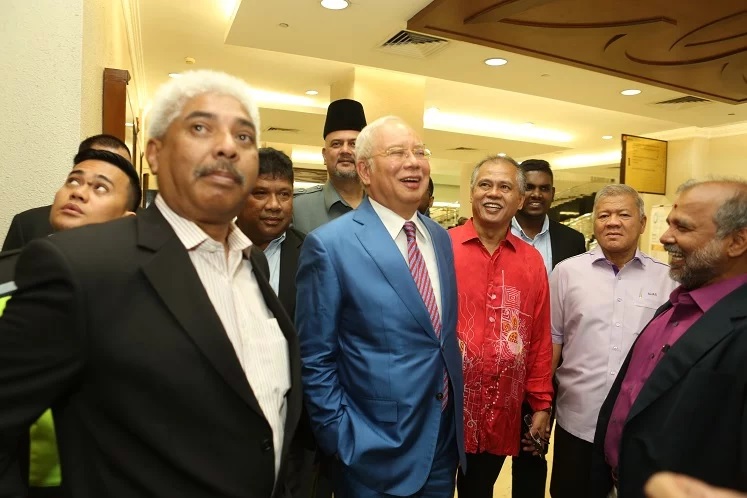 KUALA LUMPUR (March 10): Former head of the money laundering unit in the Attorney General's Chambers Tan Sri Dzulkifli Ahmad told the High Court that when former Malaysian Anti-Corruption Commission chief commissioner Tan Sri Abu Kassim Mohamed recommended to the task force in July 2015 that Datuk Seri Najib Abdul Razak be charged, the investigation papers had yet to be completed.
Dzulkifli, 52, who later replaced Abu Kassim as MACC chief commissioner in 2016, said it was not proper for his predecessor to recommend charging the former premier as various statements from vital witnesses had not been recorded.
For instance, the MACC had yet to record statements from Najib himself, former SRC International Sdn Bhd director Datuk Suboh Md Yasin and its managing director, Nik Faisal Ariff Kamil, along with Low Taek Jho, Eric Tan Kim Loong and Saudi Arabia's Prince Saud Abdulaziz Abdul Majid Al Saud.
"I was shocked when I got to know from (superintendent, now assistant commissioner) R Rajagopal, who attended the meeting at the task force in July representing the Inspector General of Police Tan Sri Khalid Abu Bakar, that Abu Kassim recommended to Gani that Najib be charged.
"According to Rajagopal, Abu Kassim advised Gani to charge Najib as the then AG was about to retire … then the PM and people will remember you. I was shocked to hear this as at that time, in July 2015, the investigation papers were not completed," the witness said.
Dzulkifli was replying to questions from Najib's lead counsel Tan Sri Muhammad Shafee Abdullah.
The witness said he found out that besides Gani, Abu Kassim and Rajagopal, the other person at the meeting was former Bank Negara governor Tan Sri Zeti Akhtar Aziz.
Gani was eventually removed by Najib on July 27, 2015 and was replaced by former Federal Court judge Tan Sri Mohamed Apandi Ali.
Click here to see commercial properties for sale in Kuala Lumpur.