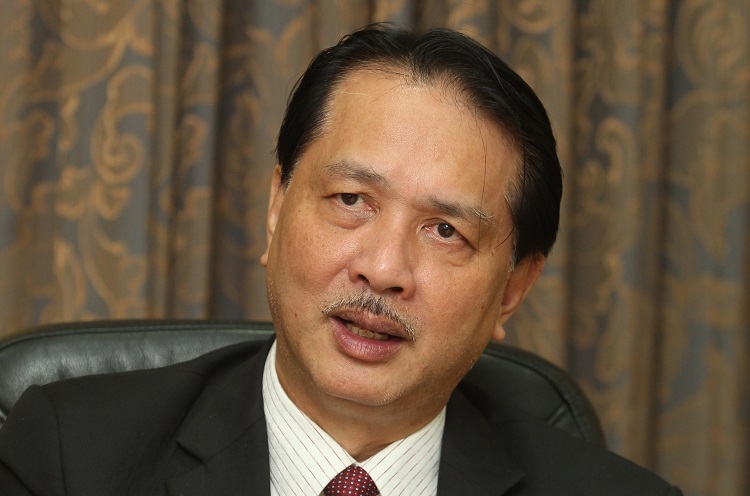 KUALA LUMPUR (March 11): The Ministry of Health (MoH) announced today that about 10,000 people had taken part in a religious gathering at Masjid Seri Petaling, Selangor, between Feb 27 to March 1 where a Bruneian national infected with COVID-19 was also present.
MoH said the International Health Regulations (IHR) Focal Point (FP) Brunei had informed IHR FP Malaysia of the confirmed case detected in Brunei when the case went home. The 53-year-old man has now been recorded as the kingdom's first COVID-19 case.
"Based on preliminary information, the gathering involved around 10,000 people from a number of countries including Malaysia.
"Malaysian participants were estimated at 5,000 people. All Health Departments are conducting further investigation into the matter in their respective states," Health Ministry director-general Datuk Dr Noor Hisham Abdullah (pictured) was reported saying by Malaysiakini.
Dr Noor Hisham called on "those who attended the gathering to cooperate with the Health Ministry to ensure that COVID-19 does not spread in the community".
This means that those who had participated in the Masjid Seri Petaling religious event should report to the authorities if they show any symptoms of COVID-19.
Dr Noor Hisham said they can go to their district health department, state Crisis Preparedness And Response Centre (CPRC) or check out the virtual health advisory from the Health Ministry's website for more information. Free medical advice can also be obtained from the BookDoc app.
As for those not showing any symptoms, Dr Noor Hisham said they should "practice social distancing by keeping a one-metre distance from other people for 14 days".
He added that all mass gatherings should be postponed while people with respiratory symptoms should avoid crowds.
Malaysiiakini also reported that the Bruneian Health Ministry yesterday announced that the infected 53-year-old retiree went to Kuala Lumpur on Feb 27 to attend the religious gathering and returned home on March 3 via Miri, Sarawak by on board Air Asia Flight AK5651.
Later, the man also went on a day trip to Miri on March 6. He complained of symptoms on March 8 and was confirmed positive with corana virues on March 9, reported the news portal.
MoH today also announced that there are 20 new confirmed COVID-19 cases, bringing the total tally in the country to 149.
In the meantime, patient no 78 has fully recovered and has been discharged from the hospital. This brings the total number of cured cases to 26.
Putrajaya has also imposed an entry ban on all Iranian, Italian and South Korean nationals owing to the coronavirus outbreak in those countries.
Health Minister Datuk Seri Dr Adham Baba said today that Malaysians returning from Iran, Italy and South Korea would also be quarantined for 14 days.