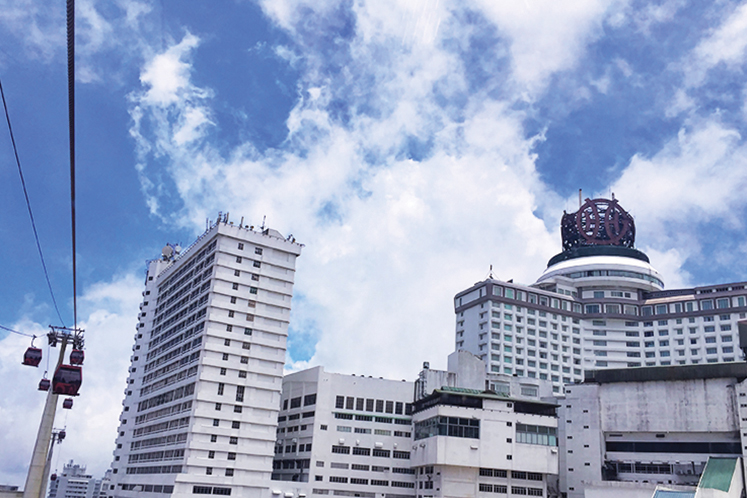 KUALA LUMPUR (March 20): Genting Malaysia Bhd (GENM) has entered into a subscription agreement with Nasdaq-listed Empire Resorts Inc to inject US$40 million (RM174.8 million) into the latter.
In a filing with Bursa Malaysia, GENM said the equity injection is done by subscribing to Empire Resorts Series G Preferred Stock, with a maturity date of Dec 31, 2038.
The salient terms of the Series G Preferred Stock include: it is senior to Empire's common stock; it is convertible at any time on or after Dec 31, 2030 and prior to the maturity date the conversion price is set at US$20 per common stock; and has an automatic conversion on maturity date at US$20 per common stock.
"The equity injection would enable Empire to have funds for refinancing and provide additional funds for its working capital, if deemed required in view of the recently announced temporary closure of Resorts World Catskills (RWC) by the authorities due the COVID-19 pandemic," said GENM.
"Since its opening in February 2018, RWC's operations have continued to improve. RWC registered a 48% y-o-y growth in total gross gaming revenue (GGR) to US$208.7 million from US$140.6 million."
"Strategic efforts that capitalise on synergies with Resorts World Casino New York City have generated positive results for RWC with continuing GGR growth of 31% for the first two months of financial year ending Dec 31, 2020 compared with the corresponding period in 2019," it said.
GENM added that the equity injection will enable Empire to continue to focus on strengthening RWC's operating performance to realise its full potential.
Shares in GENM closed down 21 sen or 9.9% at RM1.91, valuing it at RM10.77 billion. It has fallen 51.02% from its one-year peak of RM3.90 since July 2019.
Click here to see commercial properties for sale in Kuala Lumpur.