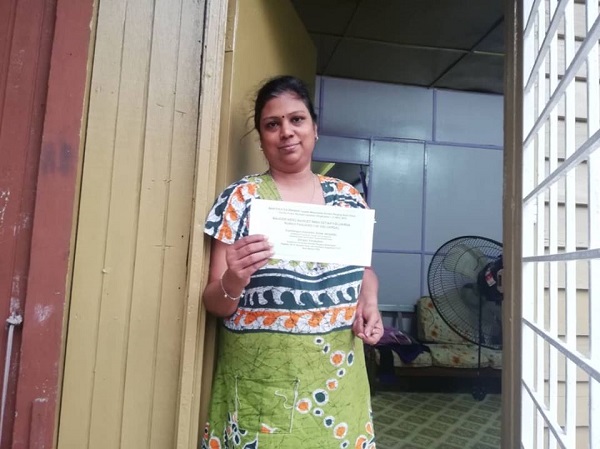 KUALA LUMPUR (March 24): Taman Tun Dr Ismail Residents' Association (TTDI RA) has given a helping hand to the 100 families living at the Bukit Kiara longhouse in light of the Movement Control Order currently in place to curb the COVID-19 outbreak in the country.
The TTDI RA has mobilised funds from among residents of the township in Kuala Lumpur to provide assistance to longhouse residents in the form of shopping vouchers at local grocer Hero Market. Each longhouse family received a voucher worth RM50.
"Since we have been in touch for a long time they are just living next door to us, we wish to extend neighbourly support during these challenging times, especially when some families may experience reduced income or no income during the MCO," TTDI RA chairman Abdul Hafiz Abu Bakar told EdgeProp.my.
"We received WhatsApp messages with pictures from the longhouse residents who appreciated the assistance," he added.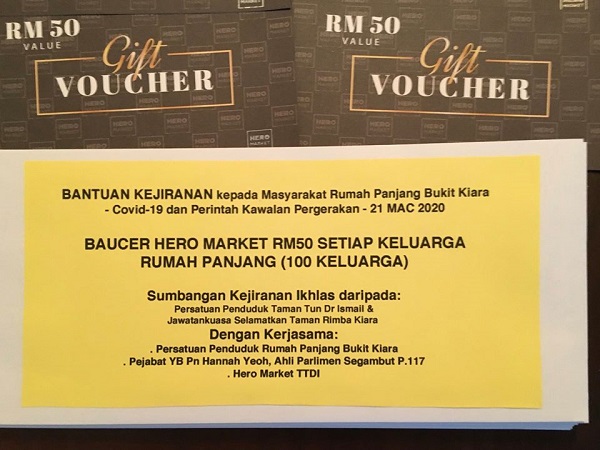 The vouchers were distributed between March 21 to March 23, 2020, with the help of Bukit Kiara Rumah Panjang Residents Association secretary Sivakumar Muniandy and committee members, the office of Segambut MP Hannah Yeoh, and Hero Market TTDI.
"We broadcasted in our neighbourhood last week to seek funds and managed to gather slightly more than the RM5,000 we first proposed. For now we are not actively collecting more funds, but for those who still want to donate, they can transfer into the collection account. If we get enough funds, we might provide a second round of assistance," Abdul Hafiz said.
The TTDI RA and the Bukit Kiara longhouse residents may have different perspectives regarding a controversial development in Taman Rimba Kiara park located in TTDI. A court hearing is ongoing stemming from an appeal by TTDI residents over the dismissal in November 2018 of their judicial review request seeking to challenge the development.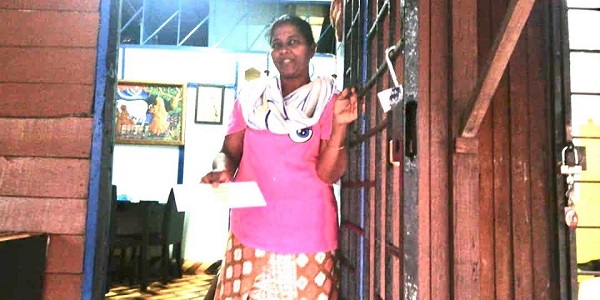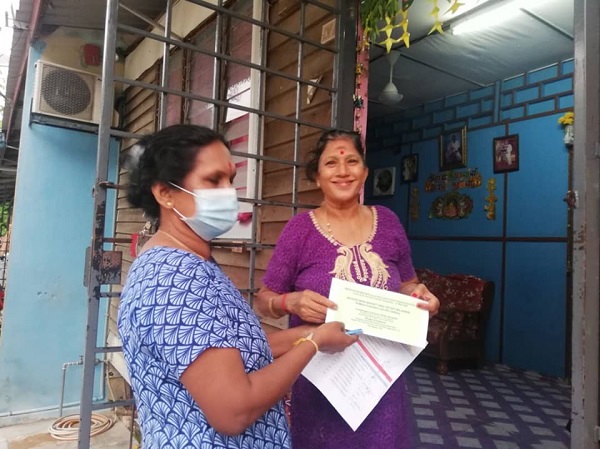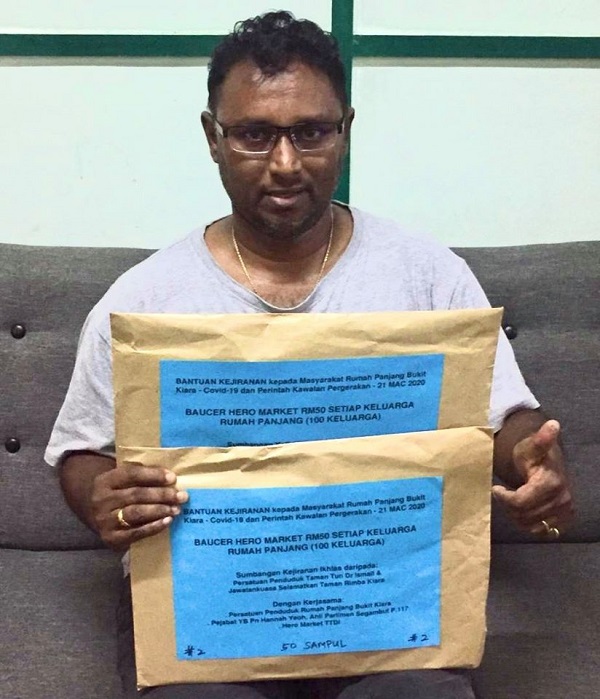 Click here to see residential properties for sale in Taman Tun Dr Ismail, Kuala Lumpur.