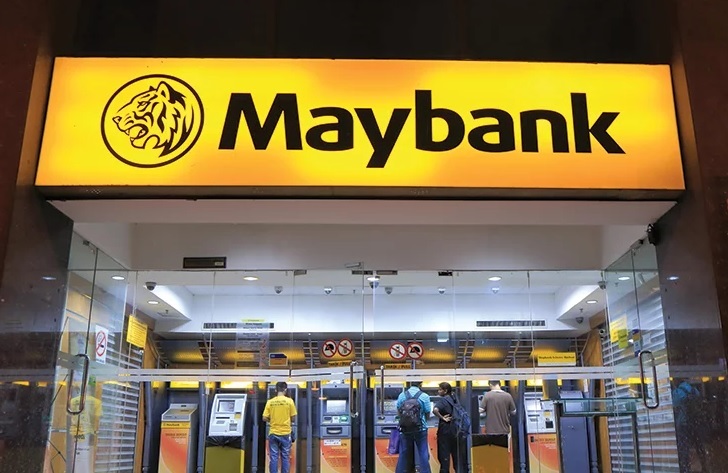 KUALA LUMPUR (March 24): Malayan Banking Bhd (Maybank) is temporarily closing about 130 branches and service centres out of a total of more than 350 until March 31 during the movement control order (MCO).
According to a March 23 circular seen by theedgemarkets.com, Maybank said the temporary closing of branches is in line with the government's MCO and to further safeguard its employees and customers from the risk of the Covid-19 outbreak.
"The touchpoints were selected based on a couple of criteria that include smaller branches which have other branches within 5km proximity, low-traffic volume with less than 30 customers served at the end of last week and located in high-risk areas as identified by its regional directors.
"Given the increasing new Covid-19 cases and total deaths reported in Malaysia, our priority is to limit our employees' movements and possible exposure to the virus as much as possible. Furthermore, we have observed that total customers served between March 16 and March 20 had dropped significantly by 71% against the corresponding period last month," it added.
Maybank noted that the demand for services such as remittances and bulk deposits offered at branches has also been decreasing.
When contacted, a Maybank spokesperson said the bank will continue to serve customers through its network of branches that remain open during this MCO period, as well as through its online channels and self-service terminals, which allow customers to do most of their essential banking.
"We will also be monitoring the customer traffic at branches to serve them efficiently, while at the same time prioritising the safety and health of our customers and staff," the spokesperson said.
The operating hours for the Maybank branches that are open have also been revised to:
States with Sat/Sun weekends:
Mon — Fri: 9.30am — 2.00pm
Sat/Sun/Public Holiday: Closed
States with Fri,Sat weekends:
Sun — Thu: 9.30am — 2.00pm
Fri/Sat/Public Holiday: Closed
In a social media post, Maybank said it "highly" encourages its customers to do their essential banking via Maybank2u, Maybank2uBiz and Maybank2E from the safety of their homes.
Earlier, MBSB Bank Bhd announced the temporary closure of 15 of its branches during the MCO.
Industry observers expect more banks to follow suit as they shift more staff off-site to work from home.
To limit their staff's risk of exposure to infection, banks that theedgemarket.com spoke to today said they have arranged for more than half of their staff to work from home. And the plan is to shift more off-site, if possible.
Bank Negara Malaysia has also advised in a statement on March 21 that all staff involved in non-critical functions should work from home while staff involved in critical functions, but whose providers do have remote access work capabilities are also encouraged to work from home.