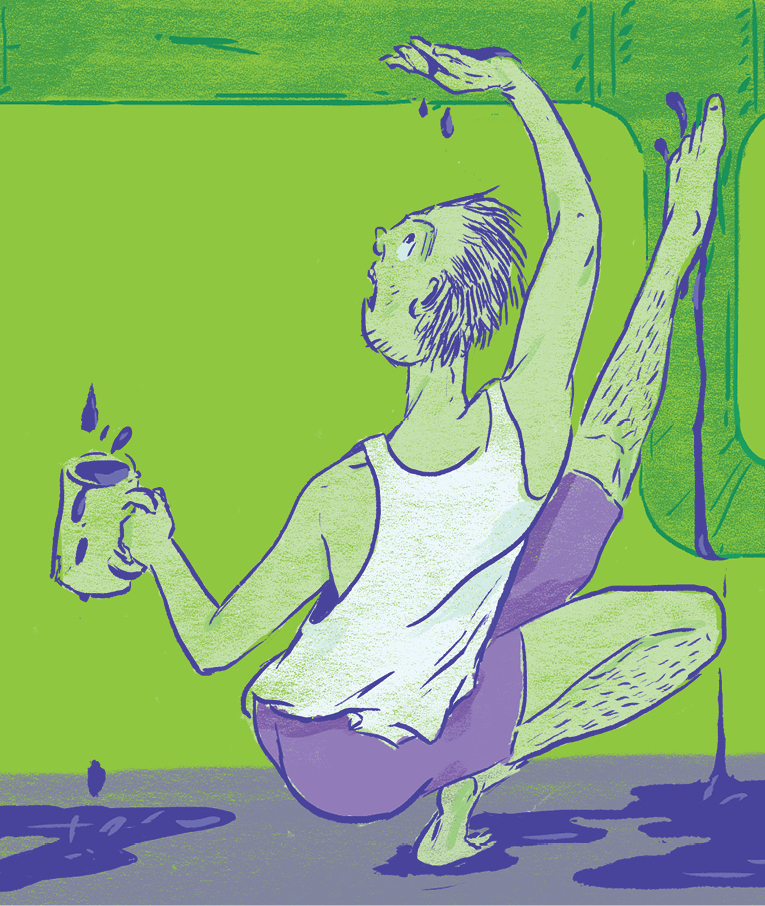 On March 16, 2020, the Government announced a Movement Control Order (MCO) to begin from March 18 to March 31 and subsequently extended to April 14, pursuant to the Prevention and Control of Infectious Diseases Act, 1988.
It is rather unfortunate that property management was initially overlooked to be classified as 'essential services' by Majlis Keselamatan Negara (MKN) in its implementation of the MCO to fight the spread of COVID-19. This had posed a dilemma to 12 million strata property dwellers to abide by the order to stay at home.
In order for strata property dwellers to do so, they will need ongoing essential services of electricity, water, cleaning and waste disposal, security, lifts and all the M&E installation, plant and equipment to be managed and maintained without disruption by property management companies in their strata buildings.
These strata buildings are mostly condominiums, apartments and flats with clustered cubicles with 'close together layouts' and sharing common facilities.
Basic issues in shared living
For example, if there is a burst water tank, how can the strata dwellers cope during the MCO period without water? On April 1, the media reported of such a situation at the Taman Utara Flats at Batu Uban in Penang.
Other examples include the tripping of electricity supply due to faulty relays, malfunctioning water pumps, burst water pipes, lift breakdowns, inter-floor water leakages, breakdowns in waste disposal, blockages in sewage pipes, ringing of false fire alarms and others. These require hands-on work and cannot be executed "online". There is a host of other maintenance matters that need to be managed by the property management companies in the strata buildings so that strata dwellers can "duduk diam- diam di rumah".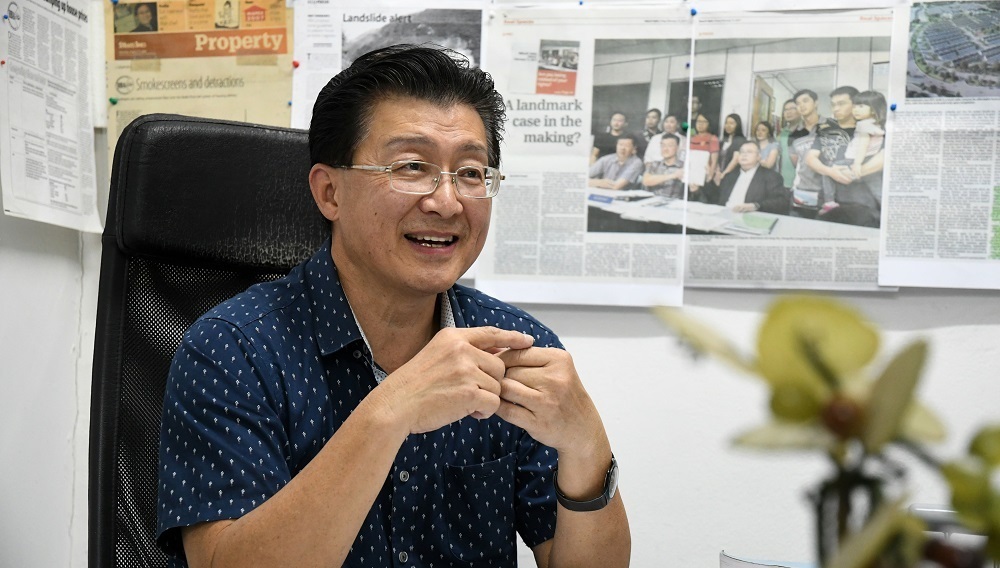 There is already a number of strata buildings with confirmed cases of residents being infected with COVID-19. Menara City One at Jalan Munshi Abdullah in the heart of Kuala Lumpur with 17 confirmed COVID-19 cases was the first to be locked down by MKN under the Enhanced MCO to prevent the spread of COVID-19. You must see the barb wires with patrolling police and soldiers along the perimeters to understand its seriousness.
Conducive hygiene and safety comes first
In all confirmed cases in strata buildings, their property management has to manage the cases for the infected persons to be evacuated to hospitals, and to organise and manage the disinfection of the common areas and facilities with commercial disinfectants in such strata buildings. The management also includes temperature screening and continuous sanitisation of all frequently-touched surfaces of the common property.
Property managers also follow the recommended Standard Operating Procedure (SOP) and also refer to the Guidelines 2019 Novel Coronavirus (COVID-19) Management in Malaysia No. 4/2020 with particular reference to Para. G and H of Annex 8: The Infection Prevention and Control (IPC) Measures and Annex 25: Management Guidelines for Workplaces issued by the Ministry of Health (MOH). Briefly, it includes the following:
A. Personnel self-protection and hygiene: wearing Personal Protective Equipment (PPE), disinfection tasks, discard soiled and damaged gloves
B. Cleaning Guidelines for Areas exposed to COVID-19
C. Communication: crisis management communication, alerting the relevant authorities, display conspicuous notices to all strata dwellers, self-quarantine and medical screening
D. Management Office Operations: adhere to directives from MKN, Commissioner of Buildings (COB) and Ministry of Housing & Local Government (KPKT); management office to operate in a minimal mode according to appropriate implementation (e.g. online) and closed to the public; provide active communication channels; essential services which include supply of utilities, cleaning, security, sewerage, mechanical and electrical installation, plant and equipment must not be disrupted.
E. Protocol for mitigation of clusters after confirmed COVID-19 case: to educate the strata dwellers to use hand sanitisers of 70% alcohol content by providing them in critical areas especially ground level lift lobbies; to assist the strata dwellers to arrange and coordinate for group test screening so as to enjoy the special rates offered by Doctor2U.com or any other medical bodies approved by MOH.
It is definitely without an iota of doubt that property management is a very important essential service that is needed in strata buildings especially during MCO, to halt, if not at the least to 'circuit break' the spread of COVID-19.
During the second phase of the MCO, property management companies had great difficulties in getting their staff through the police roadblocks to reach their respective strata buildings. A number of such staff were asked to ''balik rumah' (turn back and go home) failing which they will be arrested. In fact, during the first phase of MCO, a number of onsite property management offices had been clamped down by police for operating in defiance of the MCO. Property management staff were merely managing and maintaining essential services in the buildings to prevent disruptions. In doing so, they were fearful of being arrested by the police.
The management and maintenance of the common property in strata buildings is governed by the Strata Management Act 2013 (Act 757) under the jurisdiction of KPKT and COBs. Regulation of the conduct of the registered property manager is under the purview of the Board of Valuers, Appraisers, Estate Agents and Property Managers (BOVAEP). Therefore, it is very clear that the KPKT Minister must take the lead to ensure that property management is listed by MKN as an 'essential service' so that the essential services in all the strata buildings can be properly managed and maintained to enable the 12 million strata dwellers to stay at home and prevent the spread of COVID-19.
Two management personnel allowed during MCO
A Joint Memorandum was submitted to the KPKT Minister on March 31 by five organisations, namely the National House Buyers Association (HBA), the Malaysian Institute of Property and Facilities Managers (MIPFM), BOVAEP, the Association of Valuers, Property Managers, Estate Agents and Property Consultants in the Private Sector Malaysia and the Property Surveying Section of the Royal Institution of Surveyors Malaysia (RISM). The Joint Memorandum to the KPKT Minster also included a detailed proposed Standard Operating Procedure (SOP) for property management as an essential service for MCO and buildings affected with COVID-19 cases.
In a media announcement on April 4, Senior Minister Datuk Seri Ismail Sabri Yaakob informed that in order to ease the management of residential strata buildings, MKN has decided to allow the management to operate during the MCO period with two management level personnel.
The strata buildings are of various sizes, ranging from small to large sites. The small sites usually comprise one to two blocks each and the large sites are usually mixed-use strata developments having five to 10 blocks each.
It is heartening to hear that MKN has now allowed the management to operate in the strata buildings during the MCO period albeit with only two management level personnel. In view of the varied sizes of the strata buildings, it is crucial that the two management level personnel be supported by other technical team members such as building technicians and chargemen in order to effectively manage and maintain the essential services of electricity, water, M&E installation, plant and equipment in the strata buildings. HBA hopes that KPKT and MKN will take note of this important requirement.
Datuk Chang Kim Loong is the Hon. Secretary-General of the National House Buyers Association (HBA).
HBA can be contacted at: Email: [email protected]
Website: www.hba.org.my
Tel: +6012 334 5676
Stay calm. Stay at home. Keep updated on the latest news at www.EdgeProp.my #stayathome #flattenthecurve
This story first appeared in the EdgeProp.my pullout on April 10, 2020. You can access back issues here.
Stay on top of trending Narratives
Use Location Scan to view project options and price trends near your preferred location, including MRT3 stations
Check your loan eligibility on LoanCheck, or use LoanReport to get a FREE credit report