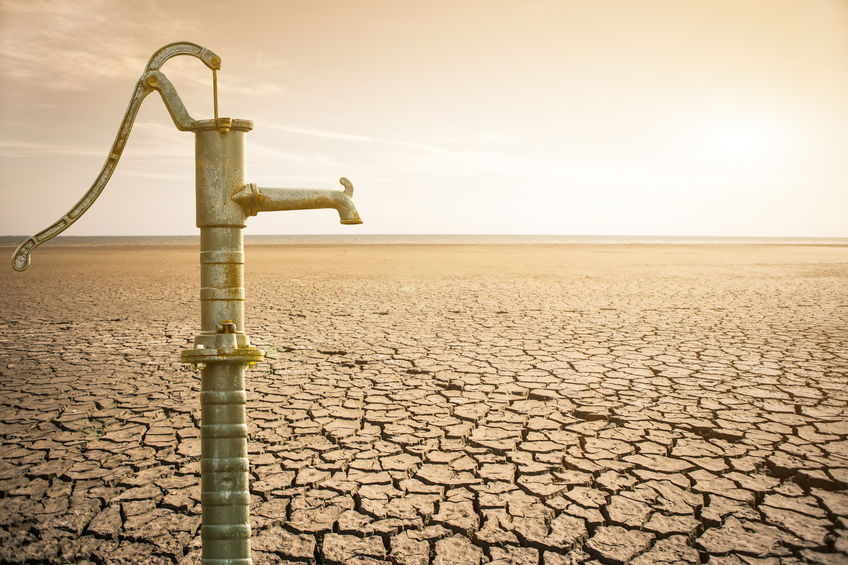 KUALA LUMPUR (April 17): An unscheduled water supply interruption is currently being experienced in approximately 1,292 areas affecting 1.2 million users in seven areas in the Klang Valley, Malaysiakini reported today.
The report citing a statement from Pengurusan Air Selangor corporate communications head Abdul Halem Mat Som today said the seven areas - Kuala Lumpur, Petaling, Klang / Shah Alam, Kuala Selangor, Hulu Selangor, Gombak and Kuala Langat will experience the water reduction due to lower levels in the main reservoirs.
"The Sungai Selangor Water Treatment Plant (WTP) Phase 1, Phase 2 and Phase 3 and Rantau Panjang WTP had to be shutdown at 11pm last night."
"All 4 WTPs were shutdown due to the detection of odour pollution at the raw water source in Sungai Selangor," he said in the statement.
"Water supply is expected to be restored in stages at all the affected areas beginning today at 12pm," he added.
This is because odour readings had returned to 0 ton and all plants had resumed operations by 6.30am.
"Swift action of the release of raw water through the alternative pumping operation at Bestari Jaya accelerated the flushing out of contaminated water downstream of Sungai Selangor until there was no more odour detected at the intake of all four WTPs," Abdul Halem said.
He urged water consumers to use water prudently and monitor Air Selangor's website or social media for updates.
According to Malaysiakini, these are the affected areas:
Alam Budiman, Green Hill, UITM Puncak Alam, Keseluruhan Meru, Keseluruhan Bukit Kapar, Felda Bukit Cerakah, Kampung Bukit Cerakah, Bukit Kerayong, Seluruh Kapar, Sungai Puloh, Keseluruhan Sungai Kapar Indah , Seluruh Setia Alam, Kampung Budiman, Seluruh Bandar Baru Bukit Raja, Klang Sentral, Aman Perdana, Bukit Raja Industri, Seluruh Batu Belah dan Teluk Kapas, Seluruh Sg Putus, Seluruh Sementa, Seluruh Perepat, Jalan Kapar Bt 1 – 5, Bandar Klang (Bt 1 - 3 Jln Meru), Keseluruhan Berkeley/Eng Ann, Sepanjang Jalan Goh Hock Huat, Seluruh Kawasan Perindustrian Bukit Raja Selatan, Perumahan Bdr Sultan Sulaiman Fasa 1, Perumahan Bdr Sultan Sulaiman Fasa 2, Perumahan Bdr Sultan Sulaiman Fasa 3, Seluruh kaw. Perindustrian Bdr Sultan Sulaiman dan Perdana Ind. Park, Jalan Pelabuhan Utara, Pelabuhan Utara, Sungai Sireh, Pangsapuri Sri Perantau, Kampung Keretapi, Jalan Limbungan, Jalan Syahbandar, Keseluruhan Jalan Yadi, Keseluruhan Sungai Udang, Keseluruhan Sungai Bertik, Keseluruhan Jalan Tepi Sungai, Keseluruhan Teluk Gedung Kecil, Keseluruhan Teluk Pulai, Keseluruhan Kampung Delek, Bandar Bukit Tinggi 1, Bandar Bukit Tinggi 2, Ambang Botanik, Bandar Botanik, Bandar Puteri, Bandar Putera 2, Bandar Parkland, Taman Bayu Perdana, Taman Bayu Mas, Armada Putera, Laguna Park, Glenmarie Cove, Kota Pendamar, Teluk Gedung Indah, Bandar Bestari, Kampung Pulau Indah, Perindustrian Pulau Indah Fasa 1, Perindustrian Pulau Indah Fasa 2, Taman Samudera, Kampung Teluk Gong, PKFZ, Westport, Pulau Ketam, Taman Sentosa, Wisma Polis Marin Pulau Indah, Glenn Cruise, Kampung Kastam, Jalan Tengku Badar, Kampung Raja Uda, Persiaran Raja Muda Musa, Taman Gembira, Pandamaran, Taman Selatan, Taman Berembang, Jalan Kem, Jalan Raja Lumu, Taman Desawan, Taman Klang Jaya, Johan Setia, Taman Palm Groove, Taman Chi Liung, Taman Radzi Teluk Gadong Besar, Teluk Gadong Kecil, Keseluruhan Taman Sri Andalas, keseluruhan Jalan Raja Nong, Hospital Ampuan Rahimah, Jalan Klang Banting, Taman Bijaya Kg. Jawa, Jalan Tengku Kelana, Jalan Dato' Hamzah, Jalan Tengku Diauddin, Jalan Raya Barat, Jalan Raya Timur, Jalan Stesen & Solok Besar, Lorong Tingkat & Rembau, Taman Bayu Tinggi, Taman Pendamar Indah, Kampung Pendamar, Taman Suria Pendamar, Taman Petaling Indah, Jalan Kota Raja, Jalan Kota, Jalan Istana, Jalan Padang, Jalan Kebun, Berjaya Park, Seluruh Sunway Kayangan, Seluruh Subang Impian, Seluruh Cahaya SPK, Seluruh Sunway Suria, Seluruh Puncak Perdana, Bukit Bayu, Keseluruhan Seksyen U8, Seksyen 2, Seksyen 3, Seksyen 8, Seksyen 9, Seksyen 12, Uitm Shah Alam kampus induk, Intekma seksyen 7, Taman Putramas, Seksyen 22, Seksyen 26, Seksyen 27, Seksyen 28, Seksyen 29, Seksyen 30, Taman Subang Mas, Pinggiran Subang USJ 3, Kampung Kebun Bunga, Kampung Bukit Lanchong, Kemuning Utama (Seksyen 33), Bukit Kemuning (Seksyen 32), Taman Desa Kemuning, Taman AMG Bt 5 Bkt Kemuning, Bulatan Bt 4 -8 Jln Bukit Kemuning, Taman Bukit Rimau, Jalan Bukit Rimau, Bandar Putra Heights, Bandar Putera, Bukit Naga, Jalan Samarinda (Tmn Mesra Indah), Desa Latania (Seksyen 36), Kampung Sungai Kandis, Taman Kandis Permai, Taman Maznah, Kampung Jawa, Bukit Kuda & Jalan Batu 3 Lama, Seksyen 16 & Padang Jawa, Seksyen 17, Seksyen 18, Seksyen 19, Seksyen 20, Seksyen 23, Seksyen 24, Seksyen 25, Keseluruhan Seksyen 7, Keseluruhan Bukit Rimau, Keseluruhan Sekyen 21, Seksyen 15, Seksyen 10, Seksyen 4, Seksyen 5, Seksyen 6, Seksyen 8, Seksyen 11, Seksyen 14, Seksyen 13, Seksyen U11, Seksyen U12, Seksyen 31, Kampung Lombong, Jalan Rajion and Seluruh Tmn Alam Impian.
Stay calm. Stay at home. Keep updated on the latest news at www.EdgeProp.my. #stayathome #flattenthecurve
Click here to see residential properties for sale in Kuala Lumpur.