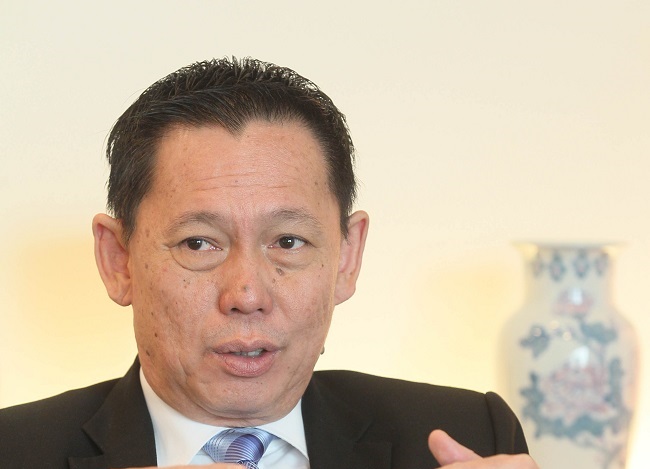 PETALING JAYA (April 24): Shopping malls in Malaysia are almost empty during the Covid-19 Movement Control Order which has been in place since March 18 and mall owners expect the next few months to remain challenging post-MCO.
Nevertheless, Sunway Malls & Theme Parks CEO H C Chan (pictured) expects signs of recovery in Malaysian malls perhaps by year end or early next year depending on the Covid-19 situation.
"The next few months will be very challenging (to the mall operators). We need to be innovative and adapt to the new normal in the way we do business. However, I believe the recovery will come slowly but surely," said Chan during today's EdgeProp.my Facebook Live Fireside Chat entitled "Will malls be empty in the new normal?"
"The people will return (to the malls), maybe by early next year, or even as early as in 4Q this year, depending on when the MCO [ends] and COVID-19 lasts," Chan shared.
He added that the overall economic environment and sentiment are crucial to the recovery of malls, as consumer spending power is expected to be low post-MCO amid concerns over rising unemployment rate.
"Hopefully by 4Q, the inflation rate would come down to encourage people to spend and come back to the mall," he said.
Also taking part in the session was President of Malaysia Shopping Malls Association and director of 1 Utama Shopping Centre Tan Sri Teo Chiang Kok and KIP Group of Companies group CEO Valerie Ong.
"It will take time to build back the momentum as people need time to adjust back to normal life. However, I'm confident that malls will recover over time because malls are no longer just about shopping. Going to the mall is a social activity and people are social beings," Teo commented.
Ong also agreed with Teo that malls are an important component of social life.
"You can buy almost everything online, including food and beverage, but people still head to the mall because it provides you the atmosphere that you can't get at home or elsewhere. The lifestyle component is very important to malls because it provides a social experience to many. This kind of unique experience will bring the shopper back gradually when the MCO is lifted," Ong said.
The fireside chat was moderated by EdgeProp Malaysia managing director and editor-in-chief Au Foong Yee.
Stay calm. Stay at home. Keep updated on the latest news at www.EdgeProp.my #stayathome #flattenthecurve
For the full report on the virtual Fireside Chat read the May 8, 2020 issue of Edgeprop.my pullout.
Stay safe at home and get more property insights at EdgeProp.my
Interested to know more about what's happening in the property market? Click and watch our previous Fireside Chats:
- "Will the Malaysian property sector survive this mother of all crises?"
- "Undervalued Properties: Opportunities or Risk?"
#myedgeprop #epfiresidechat