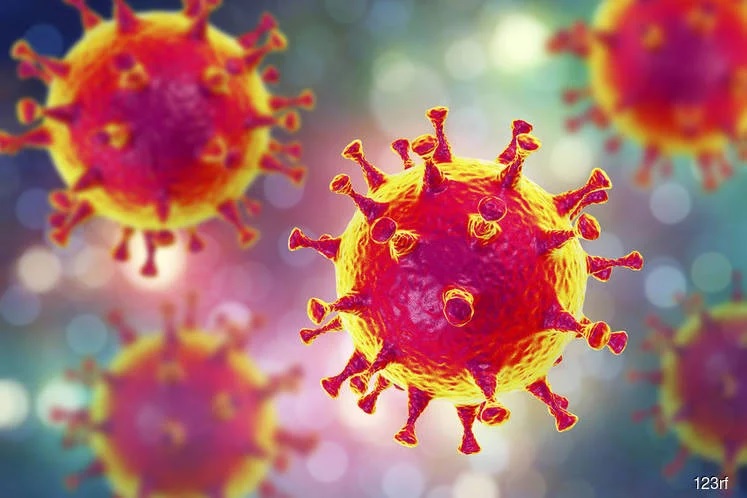 KUALA LUMPUR (may 14): A 30-year-old man who was found dead with Covid-19 infection in Rompin was supposedly walking from Segamat, Johor, to Kuala Terengganu when he collapsed and died, according to an undertaker who managed his final rites, Malaysiakini reported today.
In a Facebook post on Tuesday, the undertaker Rafie Zainal said the deceased's next-of-kin had told him that the man was a former security guard working in Segamat.
He had quit his job and intended to find a new one in Kuala Terengganu, but the implementation of the movement control order on March 18 had scuttled his plans.
"He could not go back to his village because he didn't have his own transport, and public transport services are no longer operational.
"After a futile wait for the movement control order to end, he decided to walk by himself from Segamat to Kuala Terengganu," Rafie wrote on the Facebook page of Skuad Pengurusan Jenazah (SPJM) – a group that manages Muslim burials.
According to Malaysiakini, he said the deceased was ultimately found dead by a road and was brought to Muadzam Shah Hospital for an autopsy, but due to concerns over Covid-19, the body was transferred to Tunku Ampuan Afzan Hospital, where the remains had tested positive.
The hospital then contacted the man's next-of-kin, but they were unable to afford the cost of handling the body, which starts at RM1,500.
Therefore, the hospital contacted SPJM instead to help the bereaved handle the body, he said, which was slated for burial on Wednesday morning.
He also appealed for donors contribute, through the group's bank account.
Malaysiakini said Health Ministry director-general Dr Noor Hisham Abdullah had announced yesterday that a 30-year old male was found dead in Rompin and the body subsequently tested positive for Covid-19 on Tuesday.
He referred to the victim as Case 6,743, who is Malaysia's 110th Covid-19 death.
"The case is being investigated by the police and Rompin Health Office. The source of the infection has yet to be determined and is still under investigation," Noor Hisham said during his daily press briefing.
While scant details were given during the briefing, Malaysiakini understands that Noor Hisham and Rafie were referring to the same person.
Meanwhile, referring to Rafie's Facebook post, Sinchew Daily quoted Pahang Health Department director Bahari Awang Ngah as confirming that a man from Segamat had been found dead with Covid-19 in Rompin.
To a question on where the deceased might have contracted Covid-19 and whether he posed an infection risk to people he may have encountered on his long journey, Bahari reportedly said the man had walked alone for about two days.
His remains were found along Jalan Pekoti Timur, Bandar Tun Razak, but he did not reach the outskirts of the city.
"As for where he contracted the disease, or whether he came into close contact with other people, the Pahang Health Department has notified the Johor Health Department.
"So, it's up to the Johor Health Department to conduct further investigations, including the man's living conditions in Segamat, and proceed with preventive and other follow-up measures," Bahari was quoted as saying yesterday.
Malaysiakini said the distance from Segamat to Kuala Terengganu is approximately 372km, according to Google Maps. The distance from Segambut to Jalan Pekoti Timur, is about 42km.
Segamat is considered a "Yellow" zone, with four active Covid-19 cases reported there as of yesterday.