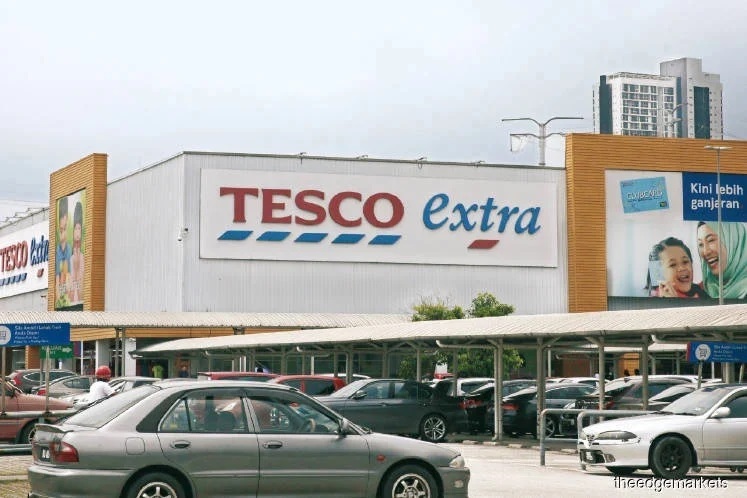 KUALA LUMPUR (May 16): Multinational supermarket chain Tesco, in a review to ensure that modern slavery does not take place within its operations and supply chain, has found evidence of abuses in Malaysia, Malaysiakini reported today.
As a result of the finding, Tesco said it, along with external human rights experts, have developed a comprehensive action plan to address the issues.
According to Malaysiakini, Tesco said it interviewed 168 of its migrant workers in Malaysia and identified several serious allegations.
They include passport retention, unexplained and illegal wage reductions, heavy indebtedness to labour brokers in their home country and excessive overtime.
Tesco said it found the passports of 239 workers, comprising 68 Indonesian and 171 Nepali, withheld by "a site in Malaysia".
"All passports were returned to the workers and new policies and procedures introduced when passports are required for work permit renewal or other government purposes," it said.
Malaysiakini quoted Tesco saying it found similar issues in its chain in Thailand but said the level of indebtedness through excessive recruitment fees was not as high as Malaysia.
The company said it recognised the risk of excessive recruitment fees is greatest in Asia and has, therefore, required suppliers in Thailand and Malaysia to comply with an "Employer Pays Principle".
Tesco said its comprehensive action plan entails a detailed investigation of the alleged abuses and the creation of an accessible support line and grievance mechanism for agency workers.
It said guidelines were also created to ensure workers have access to their passports whenever needed and workers' accommodation and welfare were reviewed and improved.
It added the plan outlined the full remediation including repayment of recruitment fees to workers.
According to Malaysiakini, the company said it was also shifting preference to direct recruitment of migrant workers over agency labour providers. Managers are also given diversity and inclusion training.
The findings were based on Tesco's due diligence of its operations last September and a review of supply chains will follow this year.
Under the UK's Modern Slavery Act 2015, UK-based businesses are required to state actions taken during the financial year to ensure modern slavery is not taking in their operations and supply chain.
Tesco publishes its statement on modern slavery every May since 2017.
Stay safe. Keep updated on the latest news at www.EdgeProp.my
Click here to see residential properties for sale in Kuala Lumpur.