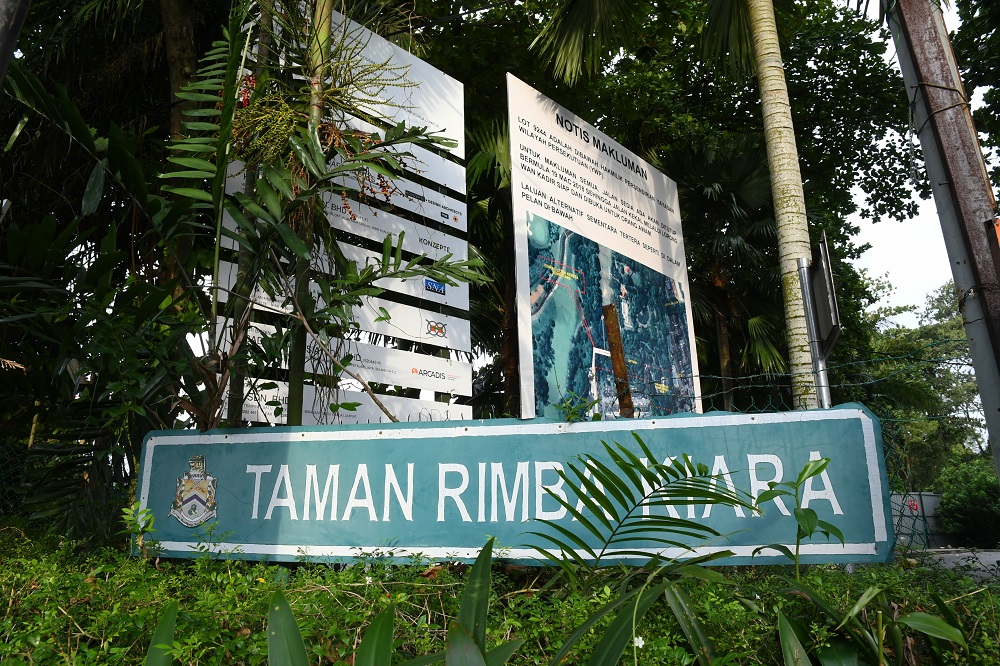 KUALA LUMPUR (May 18): Taman Tun Dr Ismail residents say there are plans to turn more parcels of Taman Rimba Kiara (pictured) into a development zone, reported The Edge Malaysia.
The residents say the authorities can do this by "classifying more than two-thirds of the park as an 'Existing Development (Built-Up)' area under the Kuala Lumpur Structure Plan 2040 (KLSP), rather than as open space or city park area.
Leon Koay, coordinator of the Save Taman Rimba Working Group, told the weekly that "what is put in the KLSP is not consistent with the actual situation on the ground".
"They classified Taman Rimba Kiara as a built-up area. How can this be when there are no developments taking place there? It indicates that DBKL (Dewan Bandaraya Kuala Lumpur) is only focused on the development agenda. I don't think we get the sense that DBKL is seriously committed to protecting green spaces in the city, that it is actually interested in protecting tree cover, and ensuring that there is adequate public space for the public," he says.
The Taman Tun Dr Ismail Residents Association (TTDIRA) is currently contesting the legality of the development order issued by KL City Hall (DBKL) to a subsidiary of Malton Bhd, Memang Perkasa Sdn Bhd, for the development of the 3.24ha site at Taman Rimba Kiara into a multi-billion ringgit high-rise development.
The TTDIRA is also contesting the classification of two-thirds of the land in the park as Existing Development (Built-Up) area because it exceeds the area proposed for Malton's condominium project.
The association is also "protesting the reclassification of Taman Tun Dr Ismail as an area for regeneration".
Under the KLSP, TTDI "is among the old established housing areas that is up for regeneration", said the report.
The TTDIRA insists that TTDI "is a mature, vibrant township with a high level of community activity and engagement across all ages".
"It is not a blighted, dilapidated or crime-infested area. The notion of 'regeneration' is not applicable or relevant to TTDI. TTDI should therefore be excluded from the list of potential areas for regeneration," the association stated in a public opinion report.
Read the full report in this week's The Edge Malaysia