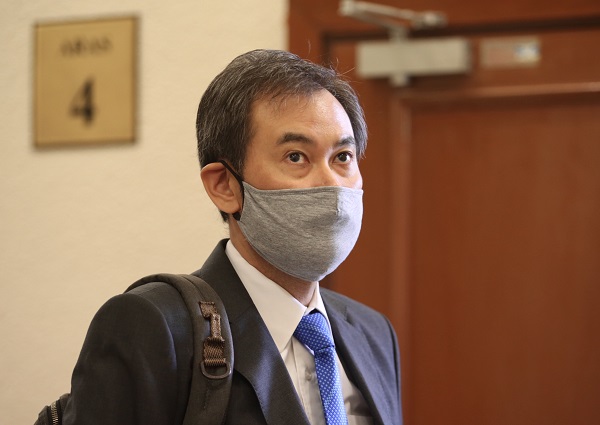 KUALA LUMPUR (May 21): Former 1MDB CEO Datuk Shahrol Azral Ibrahim Halmi shared an anecdote about his "famous nasi goreng" in explaining at the High Court today why he trusted fugitive financier Jho Low.
Replying to defence lawyer Tan Sri Shafee Abdullah, Shahrol said he trusted Jho Low because he believed the financier had absolute access to then prime minister Datuk Seri Najib Abdul Razak.
"I am famous for my nasi goreng, so once I treated Jho to some homemade nasi goreng and he asked me to make some for Datuk Seri Najib. Jho later gave me feedback that Datuk Seri Najib liked my nasi goreng.
"This was another instance that gave me the belief that Jho Low had personal and undisclosed access to the premier. He said he was going to give my nasi goreng to the prime minister at his house. That's why I believed that he was close to the prime minister," said the witness.
Shahrol said these observations accumulated over time, which led him to believe there was a close relationship between Jho Low and Najib.
Shafee then questioned him further on whether he had heard directly from Najib about the nasi goreng.
"These are all general statements. Did Najib ever come to you and say: 'Shahrol, that nasi goreng was damn good?'
Shahrol replied: "No, he did not say that to me directly. There was nothing to cause me to [make] an inquiry because I had 100% faith in Jho."
Shahrol did testify that he had at one time enquired Najib about the repatriation of US$1.83 billion (RM7.97 billion) of investment from the 1MDB-PetroSaudi International (PSI) joint venture but was told by the ex-premier to ask Jho Low.
"When I brought the PSI issue up with Najib, he told me to talk to Jho," said Shahrol, who added that access to Najib was very hard to come by and he had to go through Jho Low.
He was testifying at the trial of Najib, who is facing four charges of abuse of power to obtain bribes totalling RM2.3 billion and 21 charges of money laundering involving RM4.3 billion.
The hearing, which resumed on Tuesday after a six-month hiatus, has been adjourned again for Aidilfitri, and will continue on June 3.
Stay safe. Keep updated on the latest news at www.EdgeProp.my
Click here to see residential properties for sale in Kuala Lumpur.