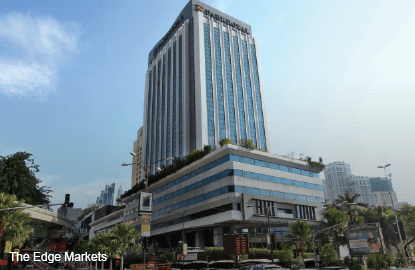 KUALA LUMPUR (May 21): Singapore-listed property firm UOL Group Ltd, which owns and operates the Parkroyal and Pan Pacific hotel brands, is banking on the future growth of tourism in Malaysia, despite the current uncertainties in the hospitality industry, The Edge reported today.
It will be investing in the renovation of existing rooms at the Parkroyal Kuala Lumpur, adding more rooms and introducing serviced suites.
Renovation work has been brought forward to June instead of later this year, amid the Covid-19 slump that has battered the industry.
Three components will be renovated — the existing tower, the annex office building and the multi-storey car park.
The group has allocated RM100 million to refresh the hotel block, which has 428 guestrooms. The annex building, known as President House, will be transformed with the addition of 110 guestrooms, bringing Parkroyal's total room inventory to 538. Meanwhile, the adjacent multi-storey car park will be redeveloped into the 210-room Pan Pacific Serviced Suites. How much will be spent on the renovation of the annex building and the multi-storey car park has yet to be finalised.
All components are scheduled to be ready by the third quarter of next year. Work on the tower block had commenced but had to be halted after the Movement Control Order was imposed. Work on the remaining two components has yet to commence.
Parkroyal Kuala Lumpur is located in Jalan Sultan Ismail, a stone's throw from the tourist zone of Bukit Bintang.
Asked by The Edge for more details on its plan, Pan Pacific Hotels Group CEO Choe Peng Sum says, "It is important to continue to invest and upkeep the hotel as a long-term player in the market. This also ensures that our Parkroyal brand standards are maintained as we evolve through the years."
He adds that this is the hotel's first major renovation since its opening in 1989.
Read the full report in this week's The Edge Malaysia