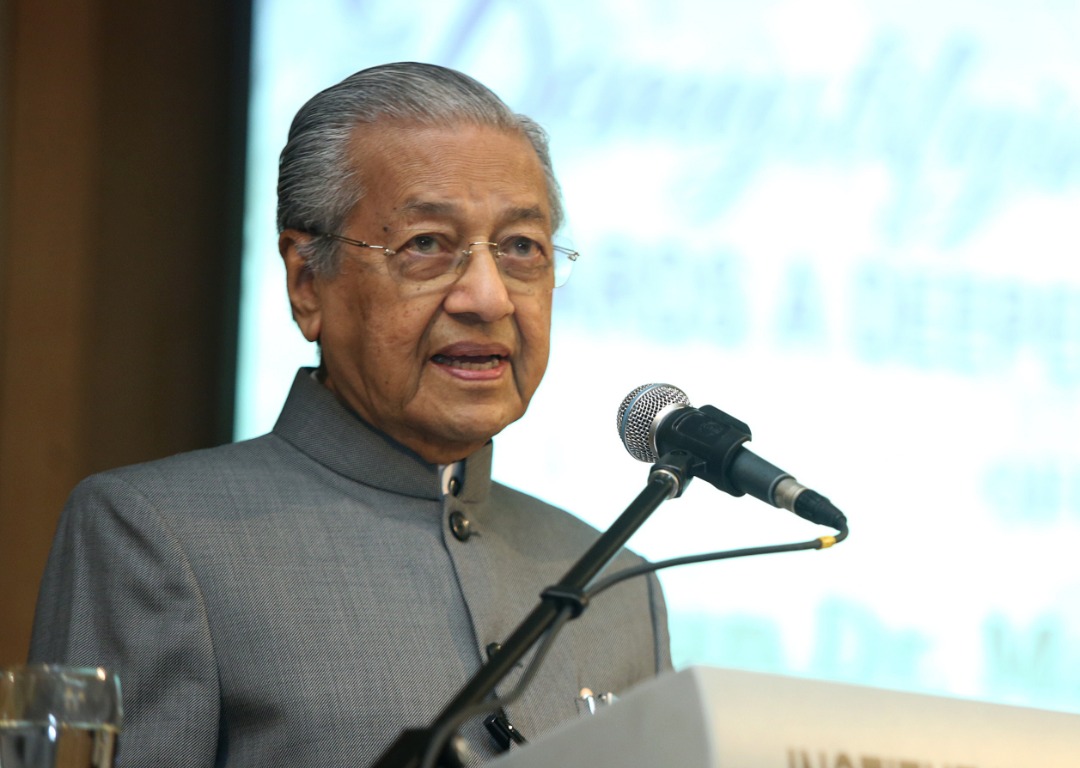 KUALA LUMPUR (May 29): Tun Dr Mahathir Mohamad claims that he is still the Parti Pribumi Bersatu Malaysia (Bersatu) chairman and plans to bring a motion to sack Tan Sri Muhyiddin Yassin at a party meeting in the near future, the Malay Mail reported today.
"We want to sack him but we have to call for an MPT (supreme council meeting)," he said during a press conference at the party's headquarters in Petaling Jaya this afternoon.
"However, he cannot meet anyone now as he is in quarantine after coming into contact with a Covid-19 patient at a meeting."
Mahathir said Muhyiddin has done several "wrong things" in the party, including appointing and ordering several party members to exceed their powers, namely organising secretary Muhammad Suhaimi Yahya, and appointing Datuk Seri Hamzah Zainudin as the party secretary general.
"There is no setiausaha kerja (organising secretary) post and he has no powers whatsoever, only susun meja (arranging tables).
"The secretary-general of the party is still Datuk Marzuki Yahya and Muhyiddin was supposed to discuss matters with me but never did," he alleged.
Malaysiakini reported yesterday that Muhammad Suhaimi issued a letter yesterday saying that Mahathir and four other Bersatu MPs who sat in the opposition bloc had purportedly violated the party constitution and thus had their memberships automatically nullified.
Mahathir today said that he has instead decided to sack Suhaimi from the position as Bersatu executive secretary for exceeding his powers.
"So, now Suhaimi is no longer the executive secretary. So he no longer has the right to write any letter on behalf of the party or even use the Bersatu letterhead," said Mahathir.
The former prime minister said he has now appointed another party member, Shazmi Miah, as the new executive secretary to replace Suhaimi.
Malaysiakini also reported today that Mahathir is appealing the nullification of his Bersatu membership with the Registrar of Societies (ROS) and the party.
In a statement today, his lawyer Haniff Khatri said appeal letters have been sent.
"We submitted a stern appeal notice to the ROS on behalf of our client today against the 'nullification' of his membership as a Bersatu member, which was done in a letter from the party dated May 28.
"We also requested that the ROS refer to Section 16(1) of the Societies Act 1966," he said.
Stay safe. Keep updated on the latest news at www.EdgeProp.my
Click here to see residential properties for sale in Petaling Jaya, Selangor.