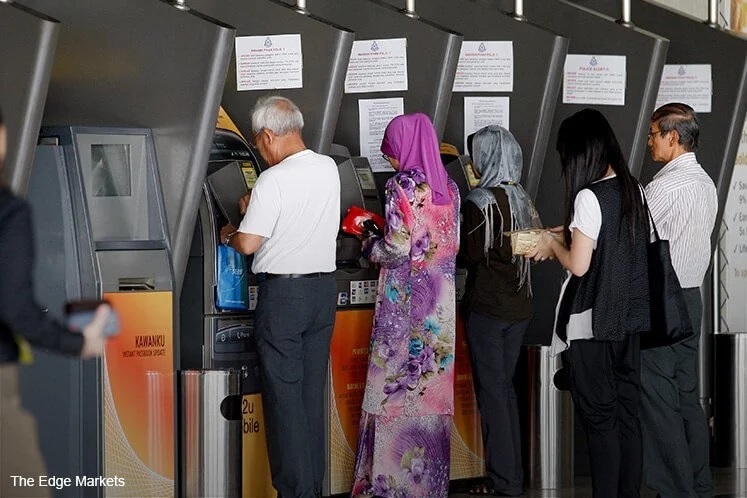 PUTRAJAYA (June 1): The RM1 fee waiver for Automated Teller Machine (ATM) withdrawals made through MEPS will remain in force throughout the Conditional Movement Control Order (CMCO) which is scheduled to end on June 9, said Senior Minister (Security Cluster) Datuk Seri Ismail Sabri Yaakob.
He said so far no discussions had been held or applications made to banks to amend the implementation of the fee exemption, which came into force on April 6.
"There are no changes on the RM1 payment (waiver) for withdrawals through ATMs, so we can still enjoy the benefit so far," he said in his daily press conference here today.
The government had earlier decided that all banking institutions and PayNet should waive the RM1 charge for interbank ATM withdrawals made through the Malaysian Electronic Payment System Sdn Bhd (MEPS), to avoid congestion at bank counters.
To another question, he said barbers and hairdressers are not allowed to resume operations, including rendering their services at houses of clients, as their business is still under the prohibited list of the CMCO.
He said the standard operating procedure (SOP) for barber shops and hair salons had yet to be tabled at the meeting of the ministers' special committee on CMCO.
"The SOP is being prepared by the National Security Council (MKN) together with the Health Ministry. Only after the SOP is tabled can we make a decision on the operations of barber shops," he added.
Ismail Sabri also said there are no exemptions in the SOP for restaurants issued by MKN and all operators whether famous or not have to abide by it.
He said all restaurants should observe the SOP, including checking the temperatures of workers and customers, compelling customers to register their full names and telephone numbers and operate only from 7am to 10pm.
"At tomorrow's meeting I will inform the police and local authorities to take immediate action against any restaurant operators who breach the SOP," he said.
Recently, Health director-general Datuk Dr Noor Hisham Abdullah was reported as saying that a maximum fine of RM1,000 can be imposed on any restaurant operator who violated the SOP, which was issued under the Prevention and Control of Infectious Diseases Act 1988 (Act 342).