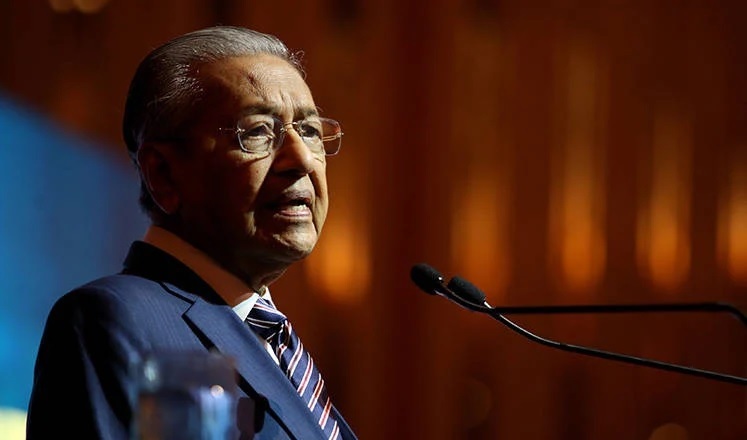 KUALA LUMPUR (June 2): Tun Dr Mahathir Mohamad (pictured) and the other four ousted Parti Pribumi Bersatu Malaysia (Bersatu) MPs insisted today that their termination was unconstitutional.
In a statement today signed by the five lawmakers, they said the purported termination of their membership was malicious and violated Bersatu's constitution and the law.
Referring to the party's explanation that they lost their membership because they chose to sit with the Opposition in Parliament, the five said such a reason for membership terminal is not mentioned in Bersatu's constitution.
"We have never declared that we have left the party, or that we have become a member of any other political party in the country. Our decision not to support Tan Sri Muhyiddin Yassin's government or Perikatan Nasional does not mean we are leaving the party," the statement read.
The MPs explained that the reason they did not support the PN government was because it is a government that has betrayed the mandate given by the people to Pakatan Harapan in the 14th General Election.
The five MPs cited Clause 6 of the Bersatu constitution which refers to the purpose and objectives of the party. Specifically, Clause 6.7 states that the party's objectives, among others, is to "strengthen the agenda of combating corruption and abuse of power to establish good practices in a government that is clean, trustworthy and with integrity".
"There has been no accusation against us for doing anything contrary to the party's agenda," they said, stressing that the party constitution is based on the rule of law and no one is above the law.
"The actions of Tan Sri Muhyiddin Yassin and six other MPs who declared the exit [of the party] from Pakatan Harapan were clearly in violation of the party constitution, because there was no decision from the (Bersatu) Supreme Council to withdraw from Pakatan Harapan.
"Therefore, Tan Sri Muhyiddin Yassin and the six other MPs have violated the party ethics and should be brought before the Disciplinary Board," they added.
Last week, letters were sent out to Langkawi MP Dr Mahathir, Jerlun MP Datuk Seri Mukhriz Mahathir, Simpang Renggam MP Maszlee Malik, Muar MP Syed Saddiq Syed Abdul Rahman and Kubang Pasu MP Datuk Amiruddin Hamzah.
The letters stated that their membership in the party has been terminated because they had sat with the Opposition during the one-day Parliamentary sitting on May 18.
The letters, signed by the party's organising secretary Muhammad Suhaimi Yahya, cited Clauses 10.2.2 and 10.2.3 of PPBM's constitution for the termination.
The clauses state that members can be sacked immediately if they joined another political party or declare that they are exiting Bersatu.
Stay safe. Keep updated on the latest news at www.EdgeProp.my
Click here to see residential properties for sale in Selangor.
Click here to see residential properties for sale in Kuala Lumpur.