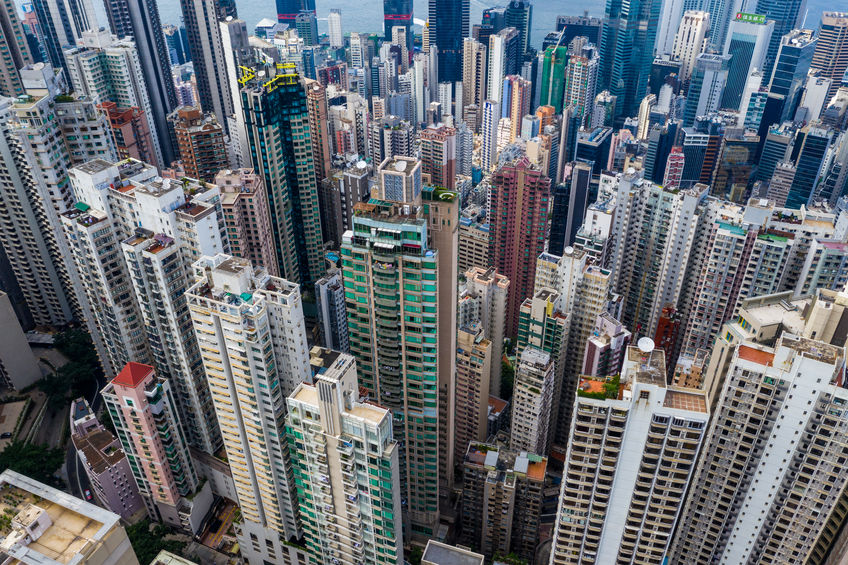 PETALING JAYA (June 17): Hong Kong will dramatically ease social-distancing measures this week, allowing public gatherings of up to 50 people and the resumption of wedding banquets as the city keeps a lid on coronavirus infections, the South China Morning Post reported yesterday.
The significant relaxation of rules will come into effect on Friday, valid for 14 days, and also includes the lifting of customer limits for restaurants, while the maximum number of people per room in karaoke lounges will double from eight to 16. But tables will still have to be kept 1.5m (five feet) apart.
The move was announced by health authorities on Tuesday afternoon as a "lifting" phase under a "suppress and lift" anti-pandemic strategy, confirming an exclusive report by the Post.
For bars, pubs and nightclubs the restriction limiting tables to groups of four people will be eased to allow eight per table. Live performances can also resume, but entertainers must wear a mask or maintain a distance from the audience.
Wedding banquets held in catering premises could be attended by more than 50 people, the Food and Health Bureau said. Wedding ceremonies held at religious premises such as churches would not be subject to gathering size limits, although the total number of attendees must not exceed half of the original seating capacity. The 50-person limit would apply to other venues.
The Post said the Centre for Health Protection had no new Covid-19 cases to report on Tuesday, and the total number of confirmed infections remained at 1,112, with four related deaths.
Secretary for Food and Health Professor Sophia Chan Siu-chee said at a media briefing that allowing gatherings of 50 people was based on the policy for other groups.
"Earlier we have made exemptions in some group gatherings, such as wedding ceremonies, annual general meetings and extraordinary general meetings, and limited the number of people there to 50. We think 50 is an acceptable figure," she said.
Last week the government announced that the city's two major tourist attractions, Ocean Park and Disneyland, would reopen, while conventions and trade shows would return in July, with the popular Hong Kong Book Fair leading the way.
Asked why larger crowds would be allowed in such cases, while still maintaining a cap on public gatherings, Chan said they could not be compared directly as theme parks and fairs could be controlled by organisers.
"But for a large-scale group gathering, there is still risk. We therefore do not recommend a total relaxation," she said.
Chan also denied politics had anything to do with the decision, given that the 50-person limit would apply to July 1, a date that has traditionally seen a mass protest every year.
"This is a purely public health consideration, not political consideration," she said.
Earlier on Tuesday Chief Executive Carrie Lam Cheng Yuet-ngor reminded the public that social distancing was still necessary.
"Can we relax to an extent of a total lift? That's quite risky, as we see some cities such as Beijing have some new local cases, while some other countries have had a return of cases too, so we must be very careful," she said.
Lam said her reservations also stemmed from the city's inability to expand the scale of coronavirus tests.
While the situation was "rather stable", residents must remain vigilant, she said, and easing restrictions was not an exact science.
According to the Post, Dr Leung Chi-chiu, who chairs the advisory committee on communicable diseases under the Medical Association, cautioned that transmission risks in restaurants remained.
"People should wear masks when going around. Buffets should also be avoided. The risk of not wearing a mask and walking around is big," Leung said.
As for the resurgence of Covid-19 infections in Beijing, Leung said the current surveillance system across the border meant it was unlikely that high-risk people would enter Hong Kong.
"The health code system has one's record of where they have been to and who they have contacted … it is not easy for [high-risk people] to go to another city," Leung said.
The Post also said Simon Wong Ka-wo, president of the Federation of Restaurants and Related Trades, welcomed the latest move from the government regarding catering premises.
"Many people in the catering sector are very delighted, especially those specialising in holding banquets, which can come back to life," Wong said. "Owners of some Chinese restaurants said they had immediately received more bookings for Father's Day."
The Post reported that Dr Andrew Wong Tin-yau, an infectious disease specialist at Hong Kong Adventist Hospital-Stubbs Road, agreed it was time to relax part of the measures to allow some economic activities to resume. But he said the change in the number of people allowed in public gatherings "does not really mean much".
Stay safe. Keep updated on the latest news at www.EdgeProp.my
Click here to see residential properties for sale in Petaling Jaya, Selangor.