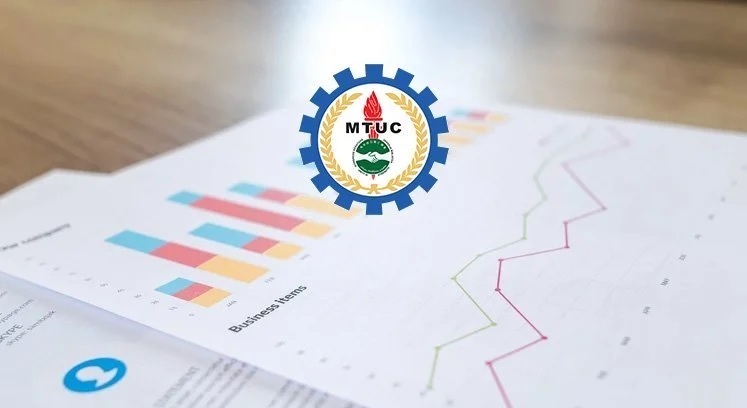 KUALA LUMPUR (June 19): The Malaysian Trades Union Congress (MTUC) is urging the government to immediately replace the Employees Provident Fund (EPF) i-Lestari withdrawal scheme with RM500 monthly cash aid for workers in the B40 income group, after it was revealed that some fund members had already exhausted their Account 2 after two months.
In a statement today, MTUC secretary-general J Solomon said the congress had warned the government repeatedly that allowing such withdrawals was very dangerous.
"It is most obvious that this group that needs the old-age savings most after they retire will be the 'victims' of the scheme, and just after two months, we have been proven right.
"The fact is most of these workers need the RM500 per month subsidy badly to survive, with many having lost their jobs or taken huge pay cuts," he said.
He added that by converting the scheme into financial assistance, the B40 workers will be able to keep their EPF savings for their retirement.
According to Solomon, the government can find the funds for this purpose from its reserves and cut operational costs and overheads in government-linked companies and government departments.
"If the Singapore government can provide wage subsidy for its low-income workers for nine months, Malaysia should be able to do so," he said.
He believed the proposed cash aid will help B40 workers keep their EPF savings for their old age, noting that this should be provided until at least December 2020, as "they will definitely be able to pick themselves up after that".
He pointed out that even EPF chief executive officer Tunku Alizakri Alias had expressed much concern over the future of B40 workers, and urged the government to immediately stop the scheme before more workers lose out on their long-term security.
"The burden will be on the government to take care of this group when they are aged and do not have enough savings to help them through or children who can afford to take care of them. We will have a huge social problem in our hands as a result," he said.
The i-Lestari scheme allows EPF members aged up to 55 to withdraw between RM50 and RM500 per month for 12 months until March 31, 2021, subject to available funds in the members' own EPF Account 2.
According to Tunku Alizakri, between April 1 and June 5 2020 a total of RM1.94 billion has reportedly been withdrawn.
Solomon also highlighted that the EPF was concerned that 70% of its members have opted to keep their statutory employee contribution rate at 7%, instead of the original 11%.
"At least two-thirds of EPF members do not have the basic amount of retirement savings recommended for their respective age band.
"By reducing their contribution or withdrawing savings from the EPF, not only will members be using money meant for their retirement, they will also lose dividends plus the compounding power of that lost savings," he said.
Stay safe. Keep updated on the latest news at www.EdgeProp.my