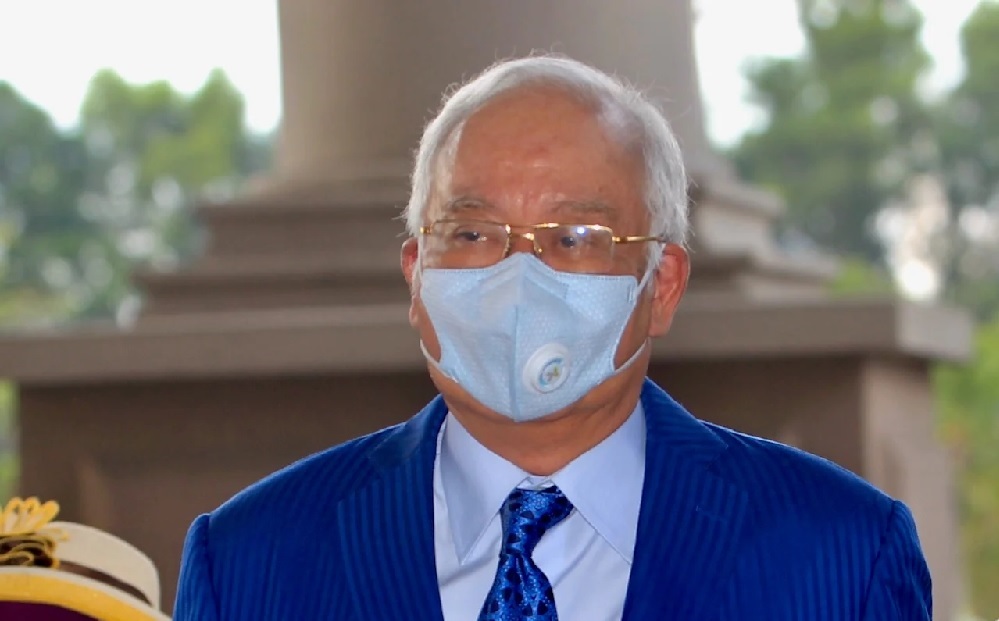 KUALA LUMPUR (June 22): The Kuala Lumpur High Court will reserve judgment until a later date over an application made by the Inland Revenue Board (IRB) for a summary judgment in the RM1.69 billion tax suit it initiated against former prime minister Datuk Seri Najib Razak (pictured).
Justice Datuk Ahmad Bache said today that the court will take about a month to arrive at a decision and that both camps will be informed a week before the decision is delivered.
Najib's lawyer Tan Sri Muhammad Shafee Abdullah and deputy revenue solicitor Abu Tariq Jamaluddin earlier gave their submissions to the judge to explain their points for and against the summary judgment.
In outlining IRB's application for a summary judgment, Abu Tariq said Najib's defence can still argue the merits of the tax-reassessment with the Special Commissioner of Income Tax (SCIT). It was previously reported that Najib had filed a tax-reassessment appeal with the SCIT.
Abu Tariq also argued that the summary judgment application was in accordance to Section 106(3) of the Income Tax Act 1967, which states that in any proceedings under the section, the court shall not entertain any plea that the amount of tax sought to be recovered is excessive, incorrectly assessed, under appeal or incorrectly increased, among others.
Shafee, however, said the suit was not as clear cut as stated in Section 106(3), and as such not suitable for summary judgment.
He said there are many issues to be disputed, which can only be done so in a full court hearing.
Shafee also maintained that the monies the IRB are seeking were from donations given to Najib. As such, he said they are not taxable.
"We have the RM2.6 billion Arab donation that went into Najib's account, but after he used the money for elections, around US$620 million was returned to the Arabs. This has come out in Najib's other court cases and there is money trail proof — in black and white — of these transactions. So how can the IRB tax the amount that was returned to the Arab royalty?" Shafee asked.
He told Bache that this was just one issue that needs to be addressed in a full hearing.
Shafee also questioned the IRB's hurry in seeking a summary judgment against Najib, and alleged that this was an act of oppression against his client.
A summary judgment is when a court decides on a case without going for a full trial, where witnesses can be called to testify and cross-examined.
It was reported that the government filed the suit against Najib on June 25 last year, to seek over RM1.69 billion in unpaid taxes, with an annual 5% interest rate beginning from the date of judgment.
The government claimed that the former premier had failed to pay his income tax from 2011 to 2017 within the stipulated 30-day period after assessment notices were issued by the IRB.
Stay safe. Keep updated on the latest news at www.EdgeProp.my
Click here for more property stories.
Click here to see residential properties for sale in Penang.