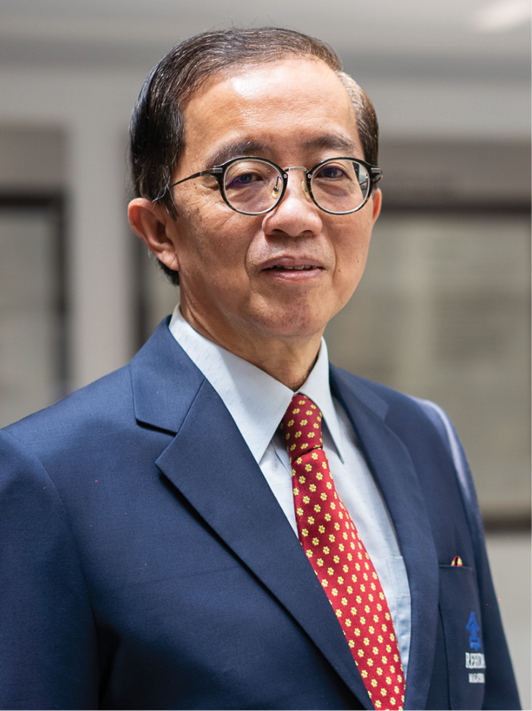 Editor's Choice Awards: Malaysia's Exemplary Leader in Real Estate 2020: Datuk Soam Heng Choon
If not for the Covid-19 pandemic, Datuk Soam Heng Choon would now be travelling with his family around the world.
That was the plan when he retired as managing director of IJM Corp Bhd last year after three decades with the company. Starting his career in the Ministry of Works from 1979 to 1989, Soam then joined Road Builder (M) Holdings Bhd in 1989, which was then acquired by IJM Corp. He had helmed the home-grown construction and property development conglomerate since 2015 before retiring on August 31, 2019.
However, due to the Covid-19 pandemic, Soam's travel plans had to be put on hold. As the president of Malaysia's Real Estate and Housing Developers' Association (Rehda) for the 2018/2020 term, Soam has to get to work and help the industry and the government mitigate the impact of the unprecedented event including the Movement Control Order (MCO) period when almost all businesses were halted for almost two months.
"No one was spared. Most companies are suffering from cash flow problems while individuals are facing pay cuts and loss of jobs," says Soam in an interview with EdgeProp.my during the Conditional MCO (CMCO) period in conjunction with Soam being bestowed the Editor's Choice Awards: Malaysia's Exemplary Leader in Real Estate 2020 title of the EdgeProp Malaysia's Best Managed and Sustainable Property Awards 2020.
Make crisis a learning opportunity
For Soam, the MCO has made him learn how to work remotely and to use online conferencing applications for work discussions and brainstorming.
On the interview day, he had just finished a virtual meeting with members of the International Housing Association from over 20 countries to share each other's experience in facing the pandemic and the measures taken.
Despite the challenges brought on by Covid-19, Soam prefers to look on the bright side of things.
"Take the challenge as it comes. [If not for Covid-19], I would never have learned to use the online applications for meetings or how to obtain information or news in a quicker way. I believe many people feel the same," he says.
He urges all Malaysians to stay positive and embrace changes and challenges. "Constant learning and rethinking, while being quick to adapt, are what we need in such situations."
The biggest problem with the MCO was the complete stoppage of work which cut off companies' cash flows. Hence, he says, business owners and individuals should learn the importance of saving and storing reserves for rainy days.
"One must prepare for bad times during the good times. This is the key to survival," he offers.
For property developers and contractors, in particular, they must stay agile and be able to adapt to the situation by reviewing their products and services and even their target markets.
Meanwhile, the government or the authorities have to act quickly to curb the spread of the Covid-19 virus while taking a holistic approach in the recovery process to ensure that businesses can resume smoothly.
As he had often stressed in the past, Soam reiterates the property development industry has a 1.4 million-strong workforce and contributes RM40 billion in salaries annually. "The longer the industry remains in zero or low production, the more severe the impact on the value chain and eventually the country's economy."
Taking pointers from the past
Having been in the industry for over 40 years, Soam has been through various crises. The most significant ones were the Asian Financial Crisis (AFC) in 1997, the Nipah virus outbreak in 1998 and this Covid-19 pandemic.
The outcomes of the crises, he says, are the same — people out of jobs, reduced consumption and investment as well as economic downturn. Having said so, he believes that lessons learnt from past crises could help us tackle present and future ones.
Citing for example the AFC which happened when IJM's Seremban 2 township in Negeri Sembilan was launched, he says it taught him to "go back to basics and understand what the market needs at that time".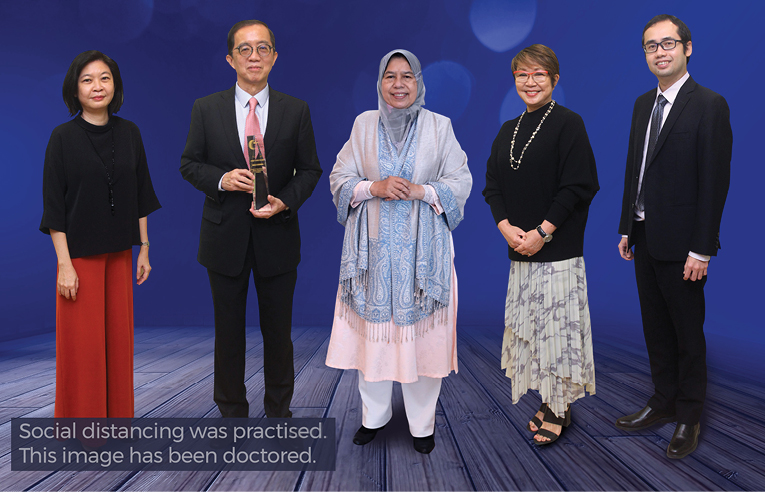 "Purchasing power was low, property sales were bad but we didn't give up. The team had to relook our buyers' profile and rework the design plans to offer the right-priced products that catered to them."
The strategy successfully kept the 2,300-acre township going and subsequently become a vibrant place to live today.
As for the Nipah virus outbreak, Soam who was a civil engineer from Seremban, was involved in operations to cull one million pigs to curb the spread of the disease in Bukit Pelanduk, Negeri Sembilan.
"We had to stop our project earth works so we could avail our excavators for the operations to stop the disease from spreading."
He also had to talk and listen to the villagers to find the best solution to end the source of the disease. "This crisis taught us to listen, communicate and to look at a problem analytically," he recounts.
As for the Covid-19 crisis, Soam expects people's priorities to change as a result and if developers, contractors or other service providers do not adapt to the change, they will lose their competitiveness in the market.
Looking ahead
Post Covid-19 and MCO, Soam says developers may need to offer homes that facilitate the work-from-home trend and include broadband internet as an essential infrastructure in their projects.
"The house layout could include allocating a dedicated online meeting corner to avoid interruption by other family members, smart home features, more natural light, better air ventilation as well as greenery," Soam offers.
The design of common areas and facilities may also need to facilitate safe physical distance among residents, so an outdoor gym could be more enticing than an indoor one.
Meanwhile, the government and developers will be looking at Industrialised Building Systems and other technologies even more seriously now to reduce labour.
"Proptech and ConTech (construction technology) as well as artificial intelligence and robotics will gain more attention in the future, as people need to prepare themselves in case an MCO or anything similar happens again," he says.
Indeed, property development has been evolving. And while the MCO and Covid-19 may bring about even greater change, there are some things that should not change — the emphasis on sustainability.
According to Soam, award-winning projects usually have one thing in common — practical designs and sustainable materials that require least maintenance.
"Ageing is a challenge for our buildings. The materials used will determine ease of maintenance. For example, using paint is always more practical, compared with tiles for instance. If the facade becomes old and tired, a new coat of paint could easily refresh the building," he says.
It goes without saying that well-maintained properties are more attractive to homebuyers and maintain their values better.
"Property developers not only have to build quality homes but have to make sure their properties offer capital appreciation, ease of maintenance and facilitate community building," he concludes.
Get the full results of EdgeProp Malaysia's Best Managed & Sustainable Property Awards 2020 here: https://www.edgeprop.my/awards2020
View the virtual awards ceremony here: https://buff.ly/2YFNcVg​
This story first appeared in the EdgeProp.my e-Pub on July 2, 2020. You can access back issues here.