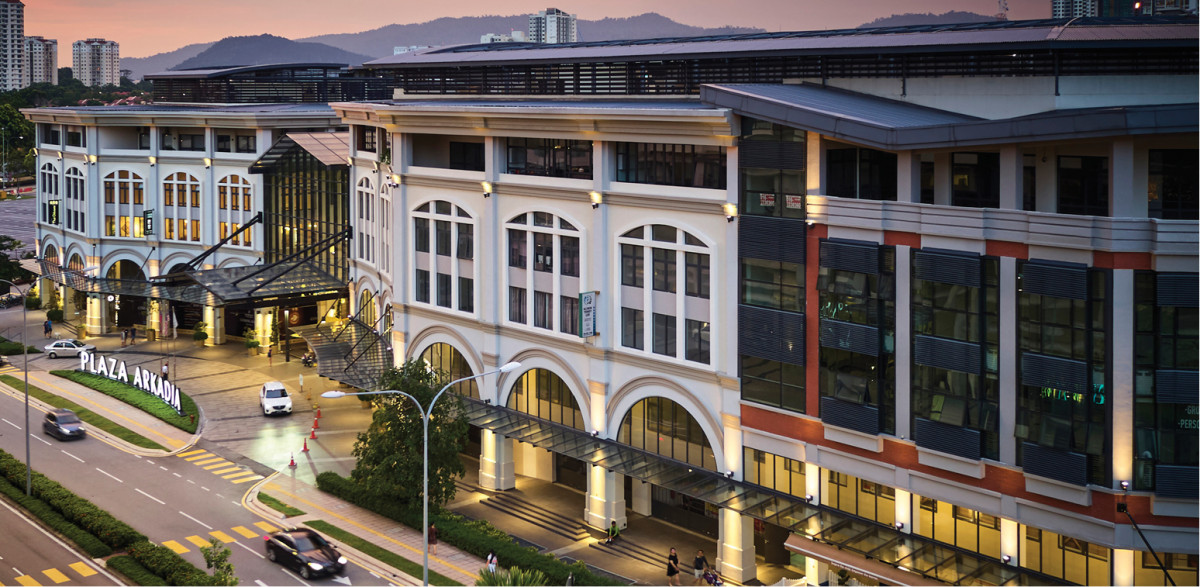 Below 10 years mixed development (entire) Gold: Plaza Arkadia
As you meander around the open-concept Plaza Arkadia in Desa ParkCity, Kepong, Kuala Lumpur, you can't help but feel like you have been transported to somewhere in Europe, albeit on a summer day. British colonial-style architecture with a modern contemporary twist embellish the pedestrian-friendly paved streets and courtyards flanked by retail stores, offices and Small-office Home-office (SoHo) units.
According to its developer ParkCity Holdings, Plaza Arkadia has been designed to redefine mixed-use developments in Malaysia and to walk the talk of sustainable living in Desa ParkCity, which many considers one of the most liveable communities in KL.
"ParkCity has reinvented the standard shopoffice concept by redefining it as a hybrid mixed-use property packaged in a contemporary design inspired by British colonial architecture. It caters not only to its existing residents within Desa ParkCity but also those from the nearby neighbourhoods," says ParkCity group CEO Datuk Joseph Lau.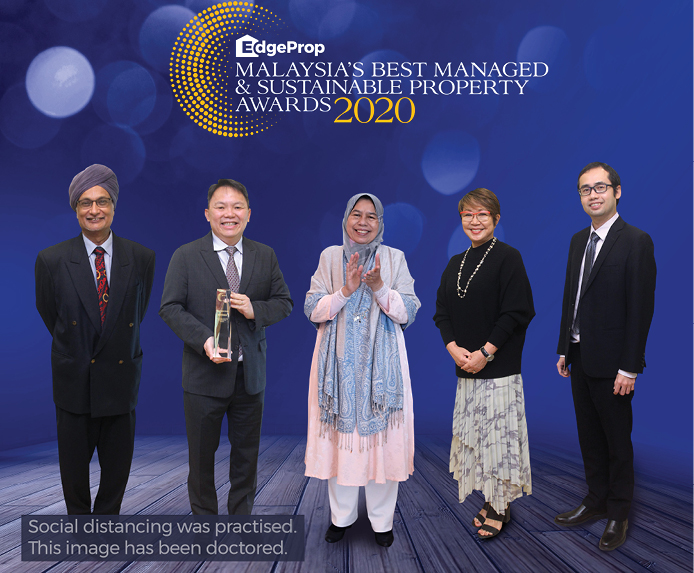 Situated on an 11.32-acre freehold site, Plaza Arkadia has a net lettable area of over 860,000 sq ft, complemented by 1,980 car park bays. It consists of 211 shops, 139 offices and 167 SoHos — all which were fully sold within 15 months after launch. As at December 2019, the retail and office units have achieved at least 90% overall occupancy rate, while the SoHos have an occupancy rate of 63%.
Unlike traditional shophouses, even the units on the higher floors here receive their fair share of visibility and accessibility. This ingenuity is achieved by building a link bridge on the first floor, which connects all of the eight blocks comprising four to five levels. Thus, all retail shops, no matter which floor they are on, receive equal exposure as those on the ground floors. This is further enhanced by the landscape planning around the open-air courtyards, which have been crafted so that the upper floors also enjoy an immersive open-air experience.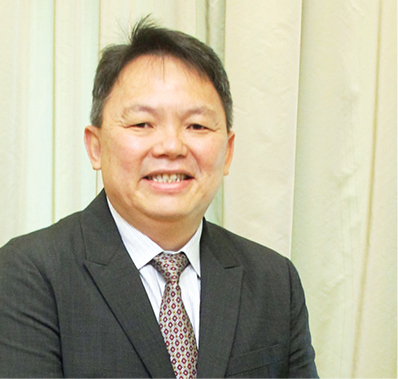 "We have created a completely new mixed-use district that uses traditional urban elements of arcade, park, streets and plazas; while also making it reflect a very modern style of living by using modern and traditional architectural vocabularies. In short, while Plaza Arkadia seamlessly inherits the ParkCity DNA of walkability, sustainability and sense of community, it also marks a new brand for ParkCity.
"We think Plaza Arkadia will set a precedent in urban development, where people can emotionally relate to its familiar urban elements. It is a destination that people will return to again and again because of the quality of the place and the rich experience it evokes," Lau notes.
In remaining steadfast to its commitment to sustainability, the developer has incorporated green features to ease sustainable management and maintenance into the project right from its blueprint. These included water-resistant glass to prolong cleaning cycles and reduce the frequency of cleaning; energy-saving light bulbs and sensor lift lighting and escalators; low volatile organic compound (VOC) paints which emit vapour or gas that helps freshen the air; as well as rainwater harvesting system for all the vegetation at Plaza Arkadia. Notably, even excess water is channelled to the main lake at The Central Park of Desa ParkCity.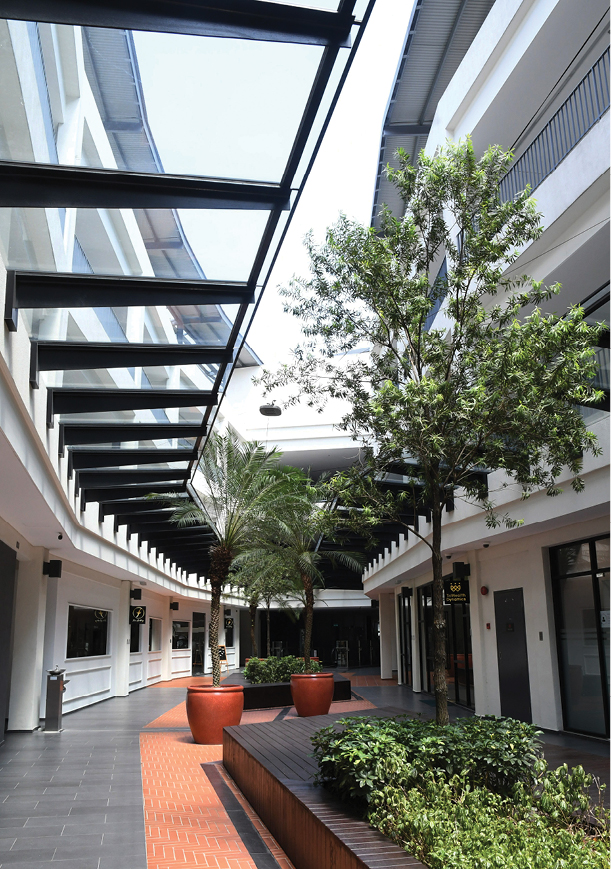 In recognition of its sustainable and management-friendly approach to property management, Plaza Arkadia has been bestowed the Gold in the below 10 years mixed development (entire) category of EdgeProp Malaysia's Best Managed and Sustainable Property Awards 2020. Notably, ParkCity's The Central Park at Desa ParkCity also won Gold in the 10 years and above specialised category of the same Awards.
A strong collection rate
The Joint Management Body (JMB) of Plaza Arkadia appointed ParkCity Management Sdn Bhd, a wholly-owned subsidiary of the developer, to manage Plaza Arkadia since its completion at end-2016. The management team is closely supported by ParkCity's M&E team and consultants.
Its strong collection rate has been maintained at 95% with no write-off debts since the handover of the properties in the project.
Like most mixed developments, cleaning and electricity formed the bulk of the monthly expenditure. Substantial resources and funds are also allocated to security, which is a priority for an open-concept commercial lifestyle project. In line with its aim to optimise cost, long-term security features have been included in the project's design and planning. For instance, the landscaping surrounding Plaza Arkadia acts as a passive perimeter protection to enhance security and deter crime. Where there are plants, they do not block the shopfronts' visibility.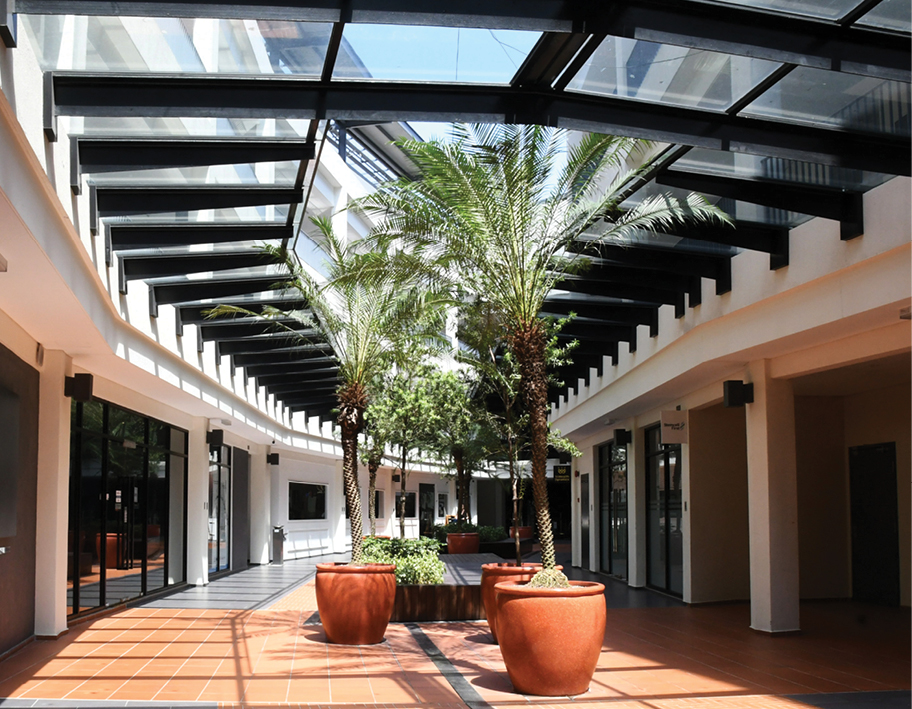 Besides that, roads serving Plaza Arkadia come with speed bumps to control safe driving while ample street lights are installed. On top of that, the project is equipped with an integrated security system comprising CCTVs, two security control rooms, patrolling at the premises, security checkpoints and help buttons at the carpark.
Although the commercial project has been planned to be away from the township's housing precincts, it remains in walkable distance to the residents. In the township's masterplan drawn up some 20 years ago, it was already decided that Plaza Arkadia was to have its own access road to avoid disruption to the residences.
"Winning this award will definitely authenticate Plaza Arkadia's ideals, design philosophy and architecture. This will contribute to setting a new benchmark for real estate industry in Malaysia. This award will also raise the profile and upgrade the status of Plaza Arkadia as well as Desa ParkCity.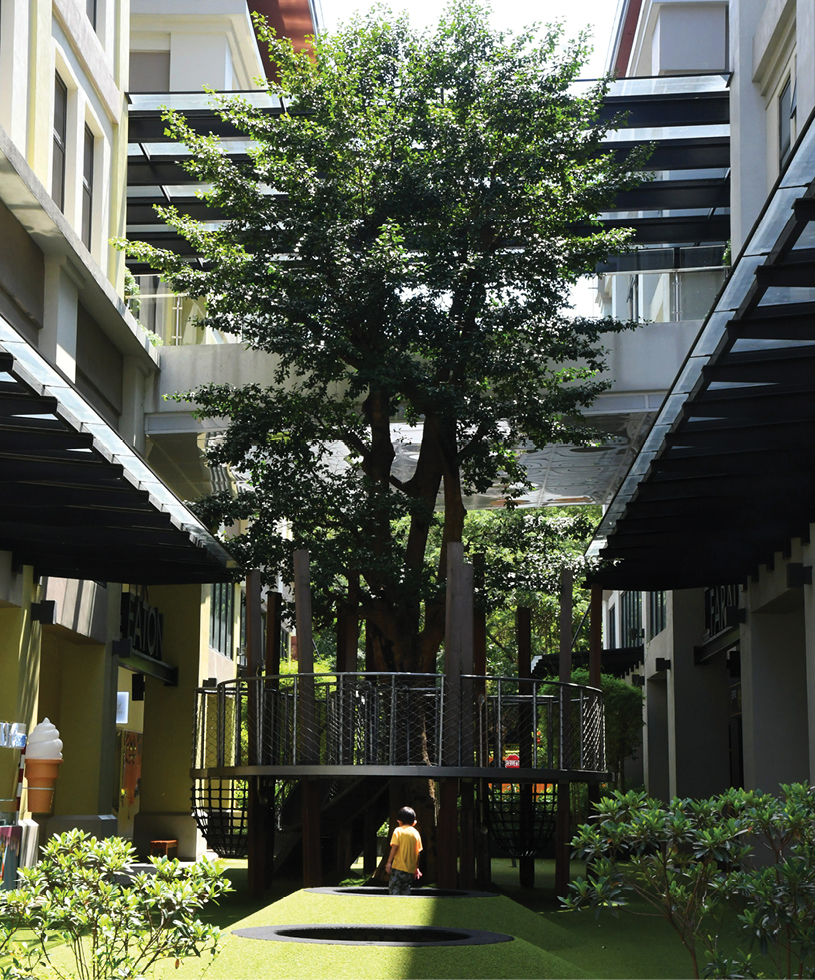 "This award is a recognition of the effort, aspiration and the vision of the company and more importantly, the support of our buyers over the years. ParkCity and the JMB would like to thank all our staff, committee members, buyers and business associates for supporting and making Plaza Arkadia a success," says Lau.
Get the full results of EdgeProp Malaysia's Best Managed & Sustainable Property Awards 2020 here: https://www.edgeprop.my/awards2020
View the virtual awards ceremony here: https://buff.ly/2YFNcVg​
This story first appeared in the EdgeProp.my e-Pub on July 2, 2020. You can access back issues here.