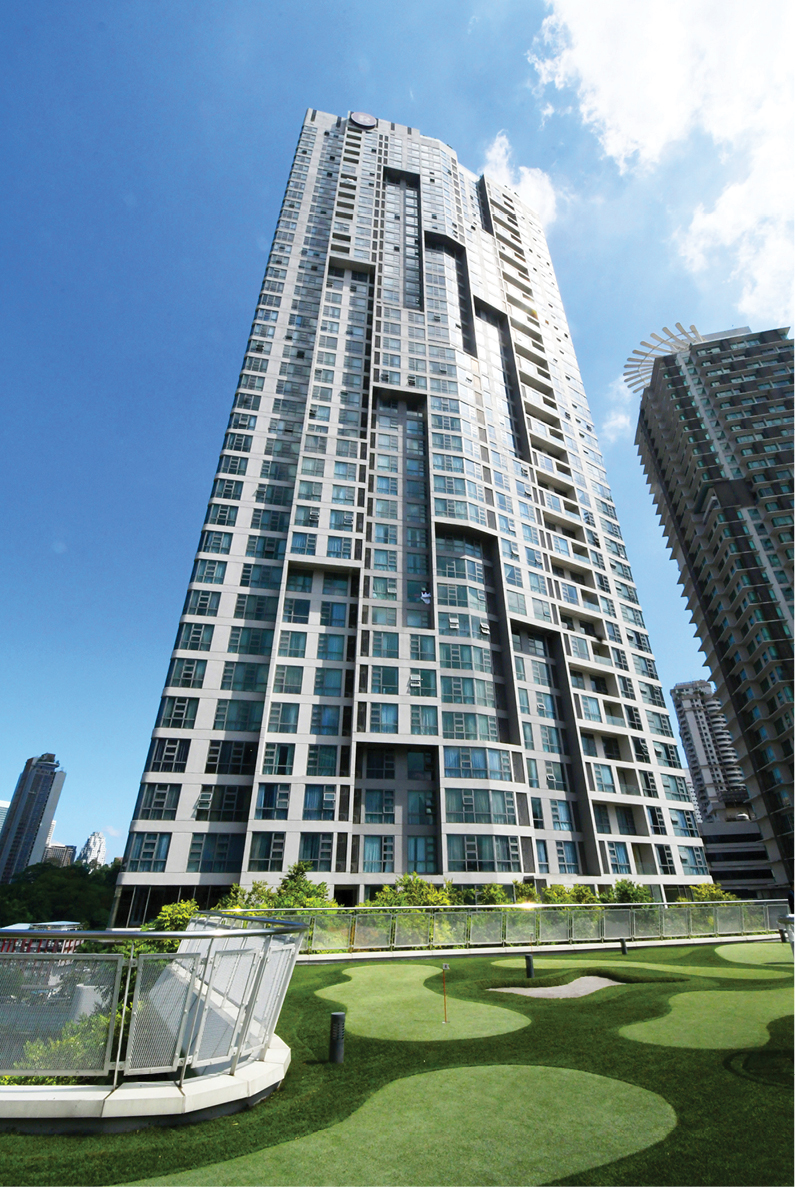 Below 10 years mixed development (entire) Silver: The Robertson
Located at the intersection of Jalan Robertson and Jalan Pudu in Kuala Lumpur, The Robertson is a mixed development comprising 793 serviced residences, 465 retail mall units and 24 shop lots.
Developed by Gamuda Land, this Green Building Index (GBI)-gold certified development was completed in 2017. It is currently being managed by the developer's property management arm Gamuda Land Property Services Sdn Bhd.
The judges of EdgeProp Malaysia's Best Managed and Sustainable Property Awards 2020 have been impressed with the rigorous and transparent approach in the management and maintenance practices that have yielded amazing results in this project that it was accorded the Silver in the below 10 years mixed development (entire) category.
The judges were particularly amazed by the outstanding indicative rental yields of between 5.7% and 6.03% delivered by the residential units.
However, it has not been a smooth ride for The Robertson to where it is today. One of the challenges the property manager faced was the vibrant short-term rental activity in the residential component.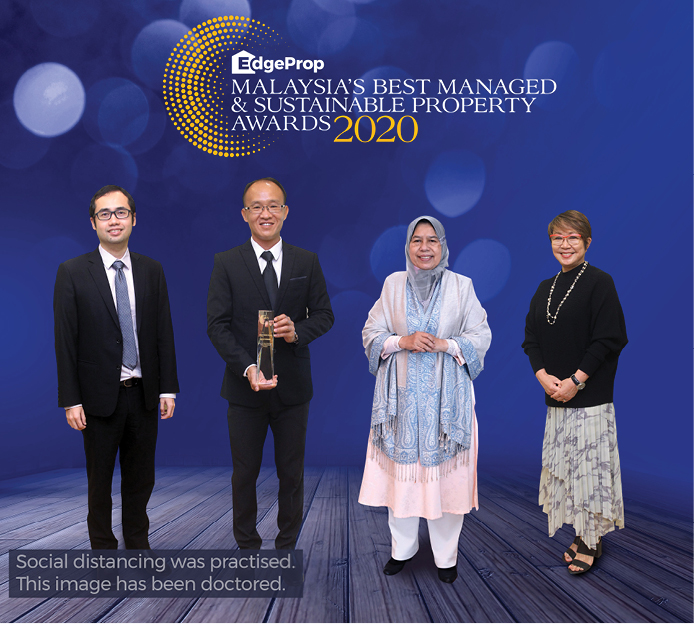 It can be described as a love-hate relationship, whereby the short-term rental activity has been offering steady income for the majority of the owners while making The Robertson a popular short-term stay destination in downtown KL.
On the other hand, it does come with its own set of complications such as guests creating nuisance in the premises; regulating the activity without compromising the security level; and the sustainability of its common facilities.
According to Gamuda Land general manager of township and facilities management Victor Tay, more than 90% of the residential units in The Robertson are being operated for short-term rental by over 60 operators.
"On the residential front, we were fairly prepared for the fact that the majority of the owners would go into short-term rental rather than own-stay once their properties were completed. Having said that, there were several challenges that confronted the team on-ground once short-term rental in The Robertson took off in its earnest," he tells EdgeProp.my.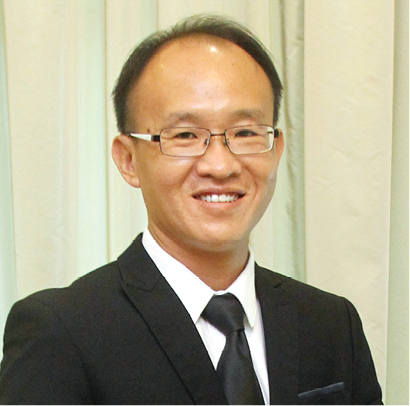 In order to tackle the issues, Gamuda Land Property Services made it compulsory for all short-term operators to register with the management.
"We were met with resistance when we first proposed the set of rules for short-term operators. Nevertheless, we continued to engage the stakeholders and after a period of deliberation, it was agreed that there had to be some form of regulation and monitoring to ensure order and compliance to the by-laws, and that the management would play that role," says Tay.
On top of that, the team has also provided lockers at the entrances of the residential towers and made it compulsory for all short-term rental operators to rent them in order to facilitate the check-ins and check-outs of their guests.
This is to control the movement of the guests without the need of intervention by any management personnel, he says, adding that the workers servicing short-term rental unitsare only assigned access to designated floors and prohibited from using passenger lifts for their work.
"We also taught the operators how to pre-register their guests using our mobile application — the Gamuda Land Mobile app — in order for our security to verify their identity upon arrival and departure, as well as for us to keep a record," he says.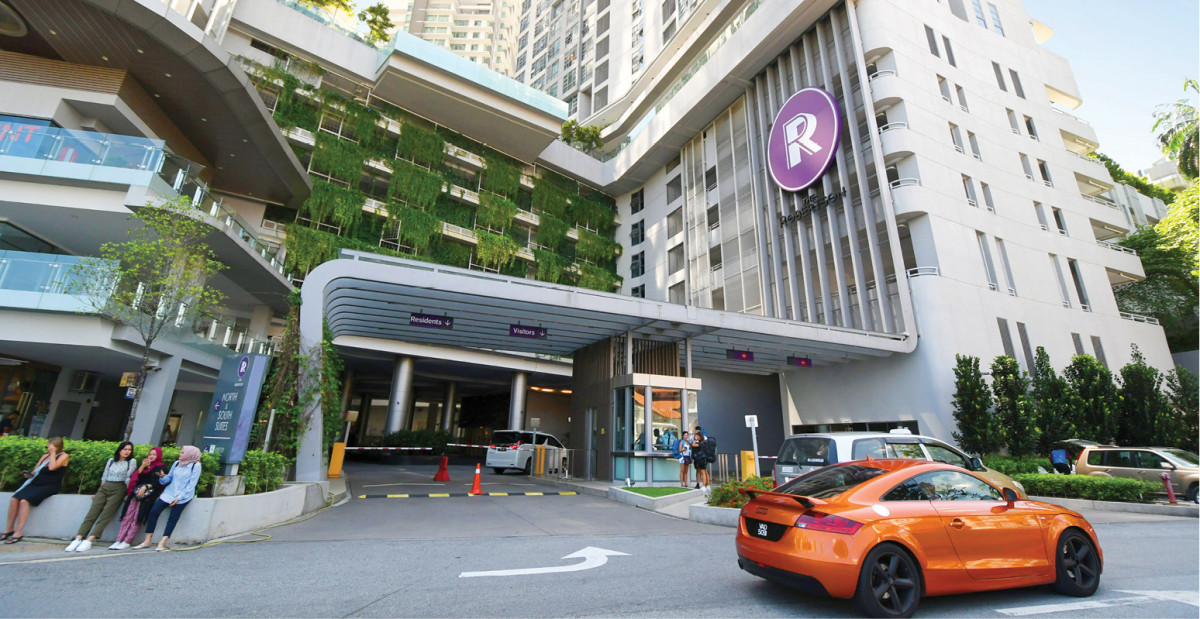 "Managing a building with short-term rental activity does present a lot of challenges. However, we are proud that our team has taken it in their stride and is able to work well with all parties to overcome those challenges," he adds.
Combating Covid-19
As a vibrant place in the city centre, The Robertson has put in place several measures to prevent the spread of Covid-19 even before the Movement Control Order (MCO) which began on March 18 to curb the spread of the outbreak in Malaysia.
For instance, Gamuda Land Property Services has made it mandatory for all its employees, workers and agents to wear face masks at all times. The team also conducts disinfection at all lifts, common facilities and areas at least twice daily, offers Tay.
Short-stay operators have also been informed to decline bookings from high-risk country travellers while temperature checks were conducted by the property management team on guests, he adds.
"These measures are in addition to us putting up additional notices to heighten awareness among residents and occupants, and to inform them that we have made face masks and hand sanitisers available.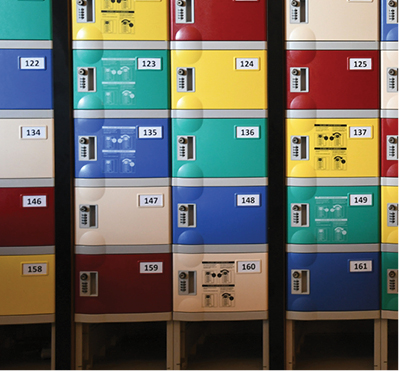 "Following that, we have kept in close contact with the Ministry of Health on additional measures to protect the residents and occupants, as well as to seek affirmation on measures we have already put in place," he explains.
Raising the bar in communication
From its experience of managing The Robertson, Tay notes the team has learnt that transparency, communication and engagement is of utmost importance, especially in resolving issues or overcoming any challenges.
Hence, Gamuda Land Property Services plans to raise the bar in the communication and engagement with residents at The Robertson through the help of technology.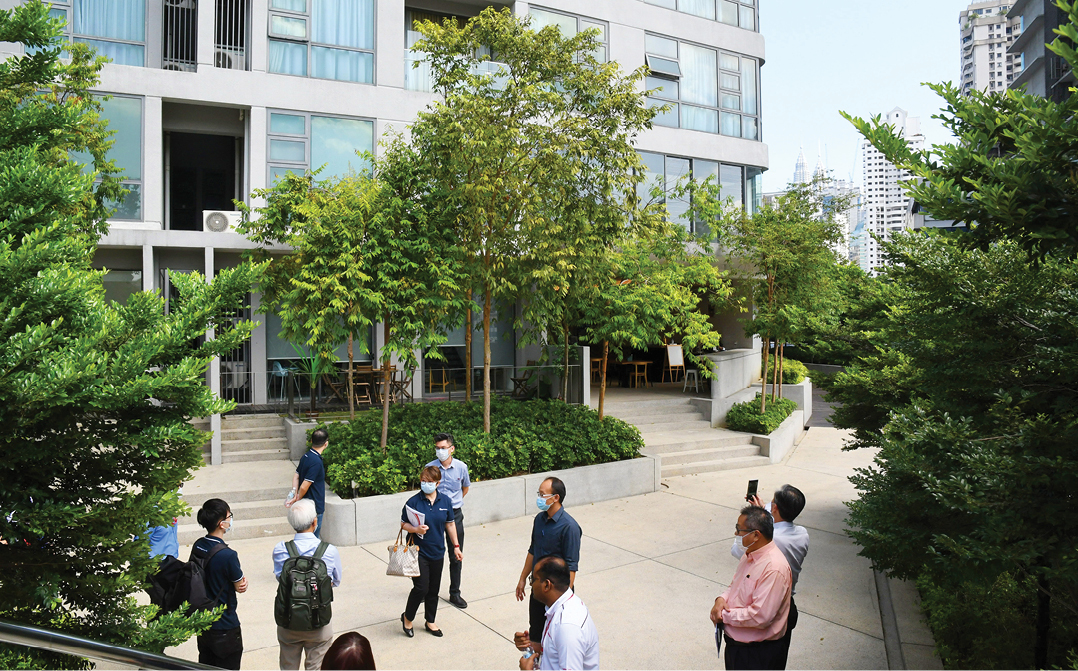 "Through our Gamuda Land Mobile app, the residents will not miss out on any important news or event. They will also be able to stay in touch with their community whether at home or abroad. The app will also have features that allow the residents to engage various services such as cleaning, hiring a mover and engaging a property agent, all at the convenience of their fingertips.
"We are committed to adding value for our residents by introducing and implementing initiatives that translate to tangible returns, improved quality of life and peace of mind for them," he concludes.
Get the full results of EdgeProp Malaysia's Best Managed & Sustainable Property Awards 2020 here: https://www.edgeprop.my/awards2020
View the virtual awards ceremony here: https://buff.ly/2YFNcVg​
This story first appeared in the EdgeProp.my e-Pub on July 2, 2020. You can access back issues here.