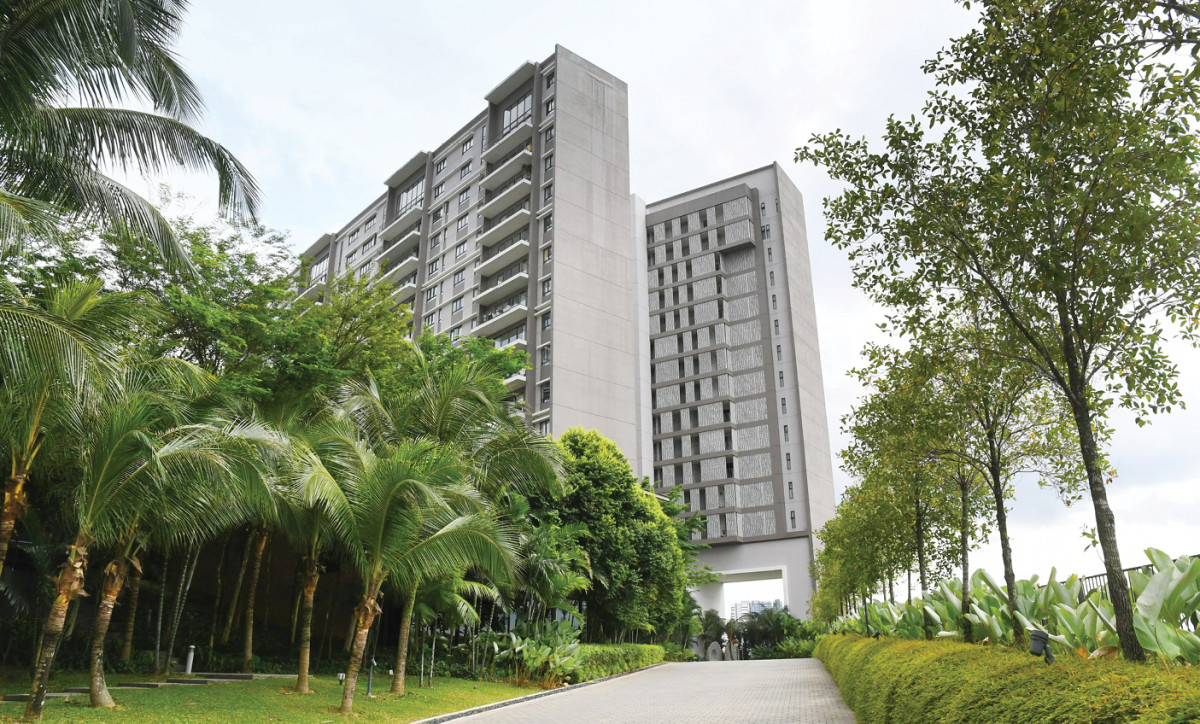 Below 10 years multi-own strata residential Bronze: Windows on the Park
Sitting on an 8.9-acre freehold green enclave, of which almost half is parkland, Windows on the Park (WOTP) comprises three high-rise towers housing 540 condominium units. The project developed by Selangor Dredging Bhd (SDB) was completed in 2016.
"Do you know why this project is called Windows on the Park? The name of the development reflects the design concept, where three multi-storey high portals or 'windows' are carved out from the residential towers, allowing the park environment to seamlessly flow through the blocks. These windows also form a visual axis, connecting and guiding movement through the park, thereby creating a holistic park environment that encourages a sense of community," SDB Properties Sdn Bhd post development head Peter Quah tells EdgeProp.my.
Maintaining such a unique project is no easy feat, and the labours of the Joint Management Body (JMB) and SDB Property Management Sdn Bhd are evident in the well-kept common spaces of the project including the parkland. The latter is SDB's property management arm, which has been the appointed professional property management company for WOTP.
At EdgeProp Malaysia's Best Managed and Sustainable Property Awards 2020, WOTP took home Bronze in the below 10 years multi-own strata residential category. The artistic park landscape has also won WOTP the Gold in the EdgeProp-ILAM Malaysia's Sustainable Landscape Award 2020.
"There are regular meetings between the JMB committee, the management office (MO) and the developer proxy to ensure all issues are collectively agreed upon and addressed accordingly. We work hand in hand.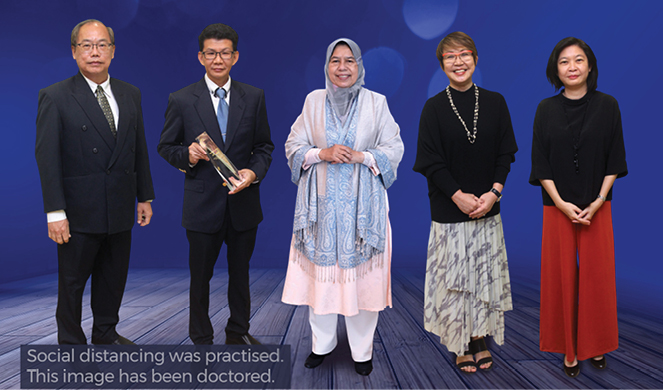 "The JMB plays a very important role in constantly checking on management roles and responsibilities in upkeeping and managing the whole development within the approved budget versus expenses," WOTP resident manager Kuhalan Jakanathan from SDB Property Management says.
"Furthermore, the JMB and MO will need to comply with all regulations in the Strata Management Act for the benefit of each parcel unit owner, the JMB and the MO," Kuhalan adds.
"We believe that every product we create must be carefully crafted and curated to deliver an extraordinary living experience. We have to be a responsible developer and a key participant in the communities that we build," he says.
Constant improvements
Since WOTP was completed back in 2016, several initiatives and upgrades have already been carried out, mainly to make the project more sustainable and safe for its residents.
Among them is the installation of LED light fittings at the car park area, the surrounding landscaped areas and emergency fire exits, which has helped reduce electricity bills by 30% and achieved noticeable savings in utility costs.
"To encourage residents to reduce their carbon footprint and for their ease of commute, a free shuttle van service to and from the nearest MRT (mass rapid transit) stations has been introduced, offering multiple trips in the morning and evening," says Kuhalan.
According to Quah, SDB does not merely comply with the minimum sustainability standards but aim to exceed them as much as possible.
"These standards are adopted in the project design including energy efficiency as well as the use of renewable resources.
"Through better use of passive design strategies, we have achieved good natural daylight penetration and ventilated spaces (hence reducing the need for artificial light during daytime), reduced water consumption for landscape irrigation (rainwater harvesting) and good air quality due to the green open spaces," he says, adding that the park's striking granite sculptures, trees and plants also require low maintenance.
Elaborating on the rainwater harvesting system, Quah explains that it is designed to capture large volumes of rainfall at the rooftop area to be channelled down into a reinforced concrete tank as a water catchment.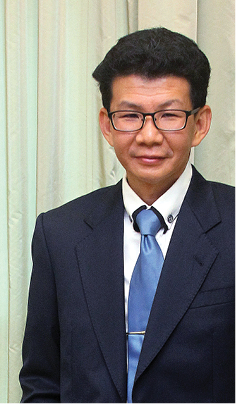 "There are several rainwater harvesting tanks including one at Block A and one at Block B. This natural rainwater is used to water the 4.2-acre landscape areas at WOTP," he adds.
Meanwhile, for the safety of residents, additional street signages have been put up while speed breakers have been built onto the driveways and in the car park.
In terms of regular maintenance, the management team abides by a preventive maintenance checklist for all common areas, which covers mechanical and electrical items such as electrical power systems, lifts, generator sets, swimming pool, mechanical pumps, fire alarm protection, access card system, CCTV, barrier gates, and others.
"We also ensure that all appointed service providers upkeep and maintain the facilities or services as per schedule and requirements," says Quah.
Education never stops
Kuhalan notes that one major challenge in managing WOTP is getting owners and residents to comply with the by-laws and house rules governing strata living in general and at WOTP in particular.
"The majority of the residents have never lived in a condominium before. Most of them had previously stayed in landed homes, so they are often not used to the rules that come with strata living.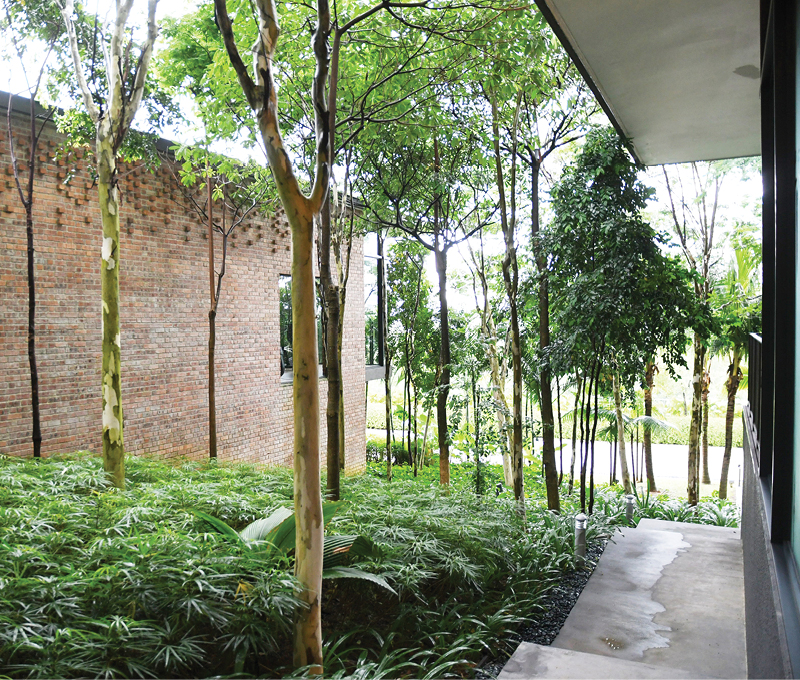 "Hence, to ensure compliance and to create a harmonious community, we ensure strict enforcement. Regular notices and circulars are issued to remind residents and owners of their responsibilities in the development," Kuhalan explains. The project is 100% occupied with maintenance fee collection rate at 97%.
Moving forward, Quah says the management will be installing additional CCTVs in all car park areas and a radio frequency identification (RFID) system at the main entrance of the guard house.
Further provision and initiatives that the management is planning to take on is to provide free Wi-Fi at all facility areas and car park areas in addition to upgrading works at the main guard house with concrete imprint flooring, awning and additional window openings.
"SDB will continue to remain committed to the owners and maximise the value of the property," asserts Quah.
Get the full results of EdgeProp Malaysia's Best Managed & Sustainable Property Awards 2020 here: https://www.edgeprop.my/awards2020
View the virtual awards ceremony here: https://buff.ly/2YFNcVg​
This story first appeared in the EdgeProp.my e-Pub on July 2, 2020. You can access back issues here.