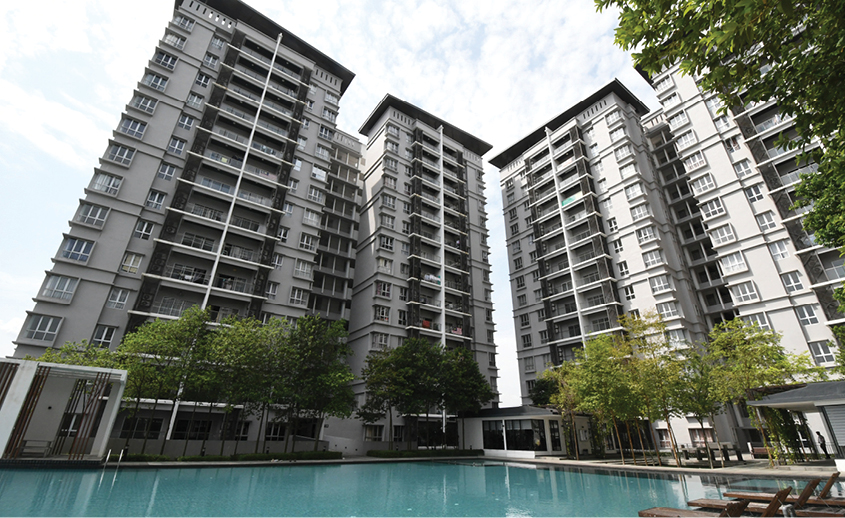 Below 10 years multi-own strata residential Special Mention: Anyaman Residence
Amidst the bustling area in Bandar Tasik Selatan near Cheras in Kuala Lumpur, the Anyaman Residence, an apartment project within the town, offers a serene environment.
Developed by ZYNS Development Sdn Bhd and completed in 2016, this medium-cost apartment project currently managed by Izrin and Tan Properties Sdn Bhd received a Special Mention at EdgeProp Malaysia's Best Managed and Sustainable Property Awards 2020 in the below-10-years multi-own strata residential category.
The project comprises three blocks of 17-storey apartments sitting on a 4.1-acre freehold site. There are a total of 372 units with facilities including a gymnasium, swimming pool, reading room and a multipurpose hall.
Of note is that Anyaman Residence participated in EdgeProp Malaysia's Best Managed Property Awards 2019 under the same category. It was shortlisted but did not bag any prize. During the site visit by the judges, some feedback and advice were given to the property management team of which they had taken very seriously to improve what they could.
For instance, the property did not have a registered charge man previously but only had a visiting engineer to check on the building from time to time. In 2019, a dedicated charge man was hired.
The building also had no fire alarm in 2018 but following the judging panel's feedback, a fire alarm system has since been installed and working properly.
"Now if there is a fire, the main barrier gate and all access doors at the common area will automatically open. The judges also advised us to remove items like used bottles and brooms which were placed on top of the hose reel system and they have now been cleared," Anyaman Residence building manager Awalluddin Abdul Murat proudly tells EdgeProp.my.
According to Awalluddin, one major challenge the management team faces is in educating the residents on the importance of house rules in a strata development.
"Some residents were previously living in non-strata developments, so they are not used to all these house rules. For instance, some unit owners just pass their access cards to their tenants without explaining to them the house rules. When the residents are reminded to not commit the same offence or when they get fined, sometimes they get frustrated with us because they don't understand why they are being penalised. It is our job as the property management company to educate them," Awalluddin says.
He believes that constant engagement with residents is the key to managing a building well.
"We have organised open days where we engage with the residents on what we can improve as a property management company and how we can meet their needs. We also organised activities such as gotong-royong to clean up the compound surrounding Anyaman.
"Such engagements are essential to foster a close relationship with residents as well as to create a sense of belonging in them. This also indirectly helps the management in raising awareness among residents about strata living and house rules," Awalluddin notes.
Since the building's completion in 2016, several upgrading works have been carried out including the installation of a main water filter, additional CCTVs and access system for the gymnasium and reading room, an area for car wash, extending the guardhouses' roof structures and renovating the ground floor lift lobby area in each block. All these have been done for the safety and convenience of the residents. The project is currently 60% occupied, half by owner-occupiers and the rest by tenants.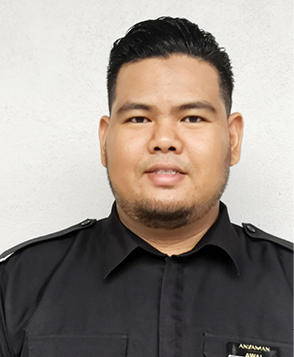 The property management company and the Joint Management Body (JMB) work very closely together, says Anyaman JMB chairlady Harnesh Kaur.
"We have to be very involved as we are representing the voice of the parcel owners here at Anyaman. If any issues arise from the residents here, we will ask the management to arrange for an investigation first before any verbal advice or necessary action is taken. There is constant communication on what needs to be done to improve strata living here," she says, adding that fostering a strong relationship between the JMB and management office will benefit the property in the long run.
Despite the challenges in making the residents understand their roles and responsibilities of communal living, the maintenance fee and service charge collection rate for Anyaman is currently at a remarkable 98%, thanks to the efforts of the management.
"At the start of the month, the defaulters will receive a gentle reminder. We also e-mail the owners directly and put a list [of defaulters] at the notice board, inside the lifts and on the property management application – JaGaApp. If the notice is ignored, the management will block the access card to the building. In worst-case scenarios, the management will send a reminder letter and a final reminder before we file the cases to the tribunal," Awalluddin elaborates.
Higher rental yields
Meanwhile, according to Izrin and Tan general manager Alex Tan, good property management can attract higher rental demand from tenants and raise the value of a property.
"Our rental yield increased from 3.1% in 2018 to as high as 4.2% in 2019. Once the defect and liability period ended in July 2019, a unit with a built-up of 1,109 sqft which fetched a rental of RM1,700 per month in July 2019 saw its rental go up to RM2,000–RM2,300 per month in August 2019.
According to data from EdgeProp.my, in 2018, the average transacted price of a unit in Anyaman was RM689 psf or RM660,000 which translates to a capital appreciation of 22% from the developer's price.
"Of course, Anyaman's strategic location also plays a role. We are within walking distance to the Terminal Bas Sepadu which links to the Light Railway Transit, KLIA Express and the KTM. This is very convenient for working adults as well as for a lot of people working in KLIA or for airlines like Air Asia and Malaysia Airlines," says Tan.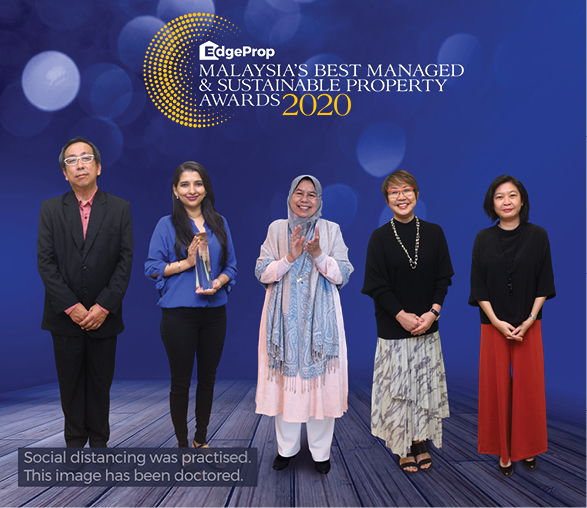 Moving forward, Tan says that to ensure the upkeep of Anyaman remains sustainable in the future, preventive maintenance must continuously be executed while the property management company must follow the SOPs for daily operations without fail.
"Besides that, we need to also constantly engage with the residents so that the relationship which we have built remains strong. Not only that, it is also important to foster strong bonds between the residents. We are planning to launch our Games Room for the residents soon to provide a place where the residents can gather and enjoy activities with one another," Tan concludes.
Get the full results of EdgeProp Malaysia's Best Managed & Sustainable Property Awards 2020 here: https://www.edgeprop.my/awards2020
View the virtual awards ceremony here: https://buff.ly/2YFNcVg​
This story first appeared in the EdgeProp.my e-Pub on July 2, 2020. You can access back issues here.