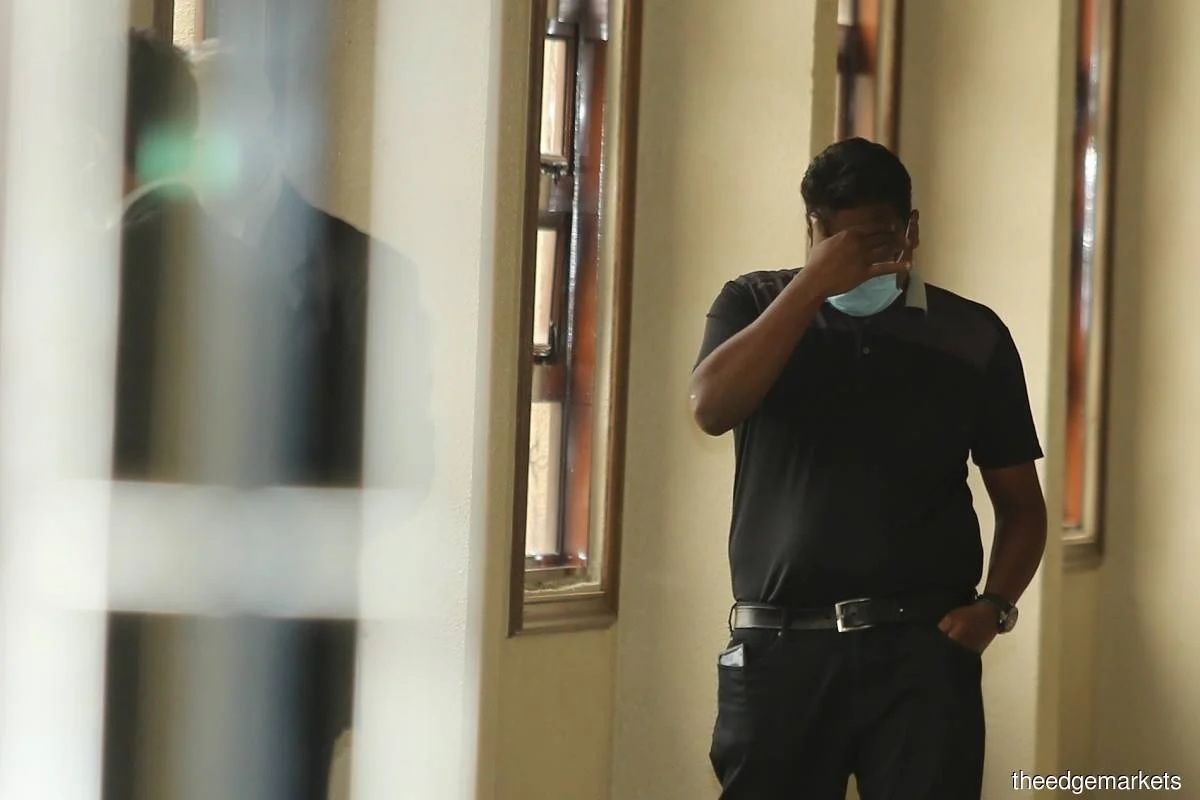 KUALA LUMPUR (July 14): Datuk Rizal Mansor, a former aide to Datin Seri Rosmah Mansor, had asked for a 15% "contribution" from Jepak Holdings Sdn Bhd on behalf of the former prime minister's wife for helping the company to secure a RM1.25 billion solar hybrid project in 2016 from the education ministry, the High Court was told today.
On top of that, Rizal asked for a RM5 million cut for himself every year for a five-year period, which is also the duration of the project, said Rayyan Radzwill Abdullah (pictured), a business partner of Jepak.
Rayyan said Rizal had advised him and Jepak managing director Saidi Abang Samsudin to offer a contribution of 10% to 15% of the value of the hybrid solar project to Rosmah.
However, Rizal told Saidi to offer 10% first so that they can negotiate and stop at the level of 15% of the value of the project.
Rayyan said when the trio met Rosmah at her residence in Langgak Duta in 2016, Saidi offered her the 10% but she replied: "The current political situation requires a lot of money... we will see later."
Then in the afternoon of the same day, Rayyan said he and Saidin met with Rizal for a follow-up meeting in Sunway Putra Mall. He claimed that during the meeting, Rizal said everything was fine but the percentage of the contribution should be increased to 15% because Rosmah wanted 15% of RM1.25 billion, which is the value of the hybrid solar project.
"So the total contribution of 15% is equivalent to RM187.5 million," Rayyan told the court.
Rayyan also testified that he and his business partner Saidi had decided to meet Rosmah after they were unsuccessful in getting former prime minister Datuk Seri Najib Razak and former education minister Datuk Seri Mahdzir Khalid to help secure the project from the education ministry.
The RM1.25 billion project involved the supply of solar hybrid energy to 369 rural schools in Sarawak.
On trial is Rosmah, who is facing charges of soliciting RM187.5 million from Jepak between January and April 2016, and allegedly receiving RM5 million and RM1.5 million in 2016 and 2017.
Rayyan will resume his testimony tomorrow before Justice Mohamed Zaini Mazlan.
Stay safe. Keep updated on the latest news at www.EdgeProp.my