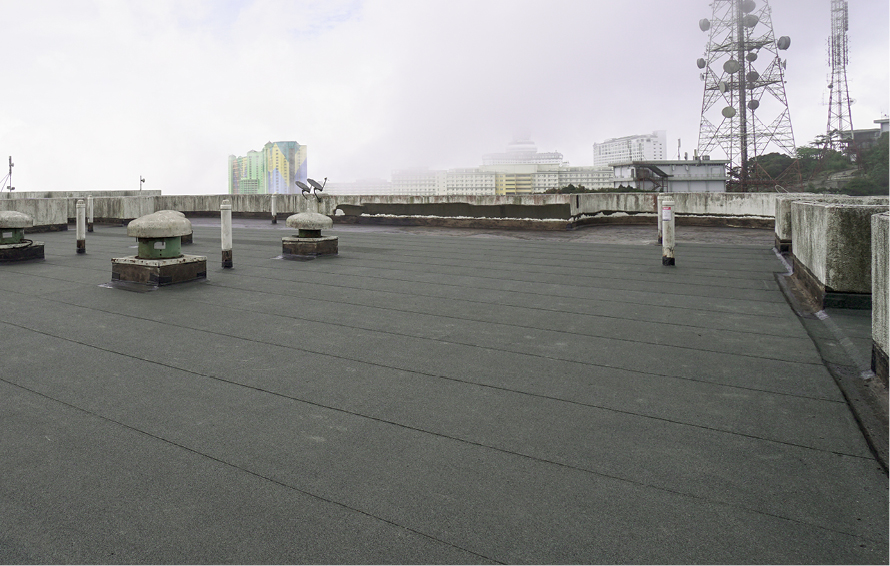 Do not be penny wise and pound foolish when it comes to waterproofing your building. It may sound like an unnecessary and negligible task but reports have shown that waterproofing accounts for only 1% of a building's construction cost but when ignored, can be responsible for up to 90% of the cost of damages due to leaks!
When a proactive approach is not taken to address this issue early on, it will result in structural breakdowns, leaks and mould leading to expensive rectification works. This was one of the observations during site visits for the recently concluded EdgeProp Malaysia Best Managed and Sustainable Property Awards 2020 organised by EdgeProp Malaysia in partnership with Nippon Paint Malaysia.
So what happens when leaks are left unchecked over time? Besides damaging the paint on the walls and the wall itself, it will also cause ponding on ledges and sills leading to stains, delamination and fungi growth, thus creating health hazards for building occupants.
Malaysia's hot and humid climate encourages the growth of microorganisms where there is trapped moisture. Fungi and other invisible enemies in the air can affect the health of those residing in the building as they can cause respiratory illnesses such as asthma attacks and other irritations and infections, especially for those who are more vulnerable like young children and the elderly.
Furthermore, stagnant water from water leaks is also the perfect breeding ground for mosquitoes leading to illnesses such as dengue fever. On top of that, ponding or pooling of water is especially dangerous when you have young children and the elderly moving about as the slippery surface can result in unwanted falls.
Challenges in waterproofing
Waterproofing is a technical task that requires experts to make sure the solutions are applied in a correct manner. Without the correct surface preparation and application method, the waterproofing process might be jeopardised and cause further damage to the building.

For instance, to waterproof concrete walls or floors you must first ensure that the surface is clean and dry. Old paint must be removed from the surface and the area needs to be cleaned to ensure no dirt is left behind. If necessary, a warm water and soap mix can also be used to scrub off dirt from the walls and floors. Holes must be patched using hydraulic expanding concrete mix and a minimum of 24 hours of drying is needed before any waterproofing work is done.
It is also important to distinguish the difference between damp-proofing and waterproofing. Damp-proofing keeps moisture out of the surface while waterproofing keeps both liquid and moisture at bay.
When in doubt, get professional help. Waterproofing solutions provider such as Nippon Paint strives to help by providing its expertise and advice in the pre, during and post-waterproofing process.
Solutions
Having worked closely with their counterparts in China with a long standing presence in the waterproofing industry backed by knowledge and evolving technology, Nippon Paint has contributed to the completion of several iconic projects such as the Hong Kong-Zuhai-Macau Bridge and the Beijing-Shanghai High Speed Train.
Over the years, Nippon Paint has developed systems and products ranging from liquid applied, cementitious and sheet type of waterproofing membranes as well as accessory items for applications that require special care. Its myriad selection of waterproofing solutions for above ground wet areas and below ground structures bears testament to its efforts as the total coating solutions provider.
To specifically tackle leaks from complicated roofs that have lots of detailing, Nippon Paint offers several solutions. One is the Nippon LM ACR -- a breathable liquid applied waterproofing membrane which is air cured to form a seamless UV-durable, protective waterproof and decorative membrane. The Nippon LM ACR can also be used to prevent blistering issues.
Another solution for complicated roofs is the Nippon LM PUSIL which is also a liquid applied waterproofing membrane with an additional feature to treat rising damp in walls. It is resistant to rain wash-out and possesses excellent weather durability. Nippon LM PUSIL can be applied on various substrates and under conditions such as cold days and on damp or wet surfaces.
For simple roofs without much detailing, the Nippon SM BITUMEN S3000/S4000 – a sheet formed waterproofing membrane, exhibits excellent mechanical strength, elasticity and durability. It is designed to be placed on top of concrete slabs, providing an economical efficient waterproofing solution to basements and concealed roofs.
These waterproofing solutions do not need complicated and expensive machinery to execute and are recognised for their good weather durability, attractive colours and chemical resistance. They can be applied to obtain the desired specified thickness in a single trowel application.
Depending on the type of surface and condition of the area, getting an expert to advice on the suitable waterproofing methods and surface preparation is vital so that the process can be done in the right way from the very start.
Some waterproofing methods
Liquid-applied membrane method
This liquid-based and fully bonded, monolithic coating is suitable for many roofing and waterproofing applications. It cures to form a rubber-like elastomeric waterproof membrane and can be applied on various substrates such as concrete and asphalt.
Cementitious coating method
This cement-based modified with acrylic polymers method makes use of the polymers to improve elastic and adhesion properties while the cementitious materials provide the tensile strength. The coating prevents water ingress and makes the coating elastic.
Sheet-type based membrane method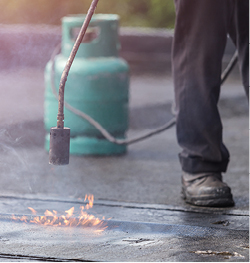 One of the most common types of sheet-based membranes is the bituminous waterproofing membrane. Arriving in the form of rolls, it has to be unfurled and laid on a firm surface before it is stuck to the substrate with a hot tar-based adhesive using blowtorches.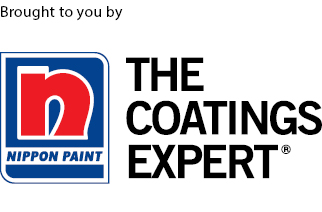 Contact Nippon Paint for your waterproofing needs today.
Customer Careline: 1-800-88-2663
E-mail: [email protected]
Website: https://professional.nipponpaint.com.my
Stay safe. Keep updated on the latest news at www.EdgeProp.my
This story first appeared in the EdgeProp.my e-Pub on July 17, 2020. You can access back issues here.