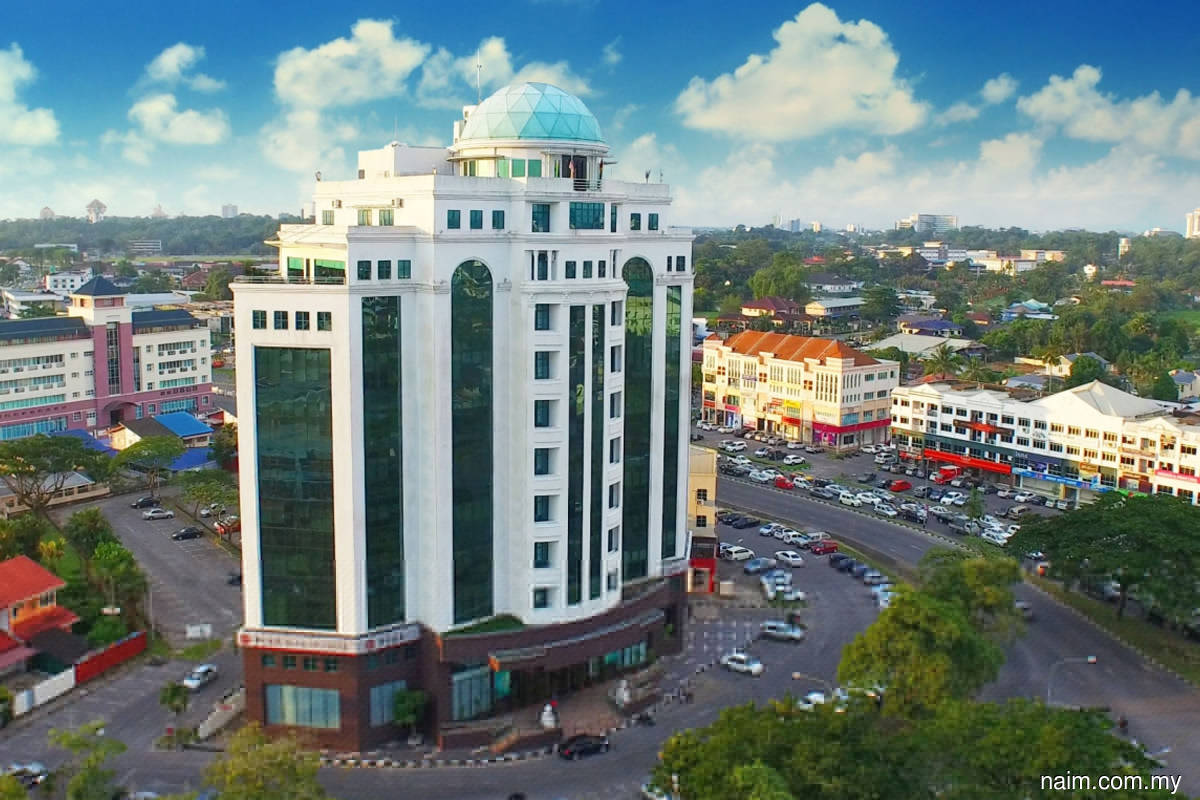 KUALA LUMPUR (July 17): Naim Holdings Bhd's wholly-owned subsidiary Petrochemical Hub Sdn Bhd is selling two parcels of vacant land measuring some 405.6 hectares in Bintulu, Sarawak to the Sarawak Economic Development Corp (SEDC) for RM340 million to enable the seller to unlock the value of the assets and propose a dividend to shareholders.
In a statement to Bursa Malaysia today, Naim said the lands are located at the Kidurong Industrial area off Jalan Sabekas at Tanjong Kidurong, Bintulu. The lands have a 99-year tenure each expiring in November 2112, according to Naim.
The disposal consideration of RM340 million, which shall be satisfied in cash, represents a discount of RM60 million or approximately 15% over the market value of RM400 million based on independent valuer CH Williams Talhar Wong & Yeo's report prepared for sale purposes dated Nov 19, 2018, read the statement.
"The total disposal consideration of RM340 million is fair and reasonable in view of limited market for such a sizeable land, taking into consideration of the location and market value of the subject lands. Even at about 15% discount from the market value of the subject lands, with an estimated disposal gain of RM115.81 million, it still represents a reasonable net return of 7% per annum to the group's investment in the subject lands.
"While there were other potential purchasers that were interested to acquire part of the subject lands, the disposal of the subject lands to SEDC, a state agency, would enable the state to spearhead the development of petrochemical hub in the region and consequently, would spur and enhance the state's economy as well as create job opportunities to the people," Naim said.
According to Naim, the disposal will also provide working capital for the existing and future operations of the group particularly in its plan to develop some 2,500 affordable and intelligent homes in the next five years. Proceeds from the disposal will also be used to pare the group's borrowings, it said.
Part of the proceeds from the disposal will enable the company to make a dividend payment as a reward to shareholders, according to Naim.
"(The proposed dividend is) subject to consents being obtained from financial institutions as well as fulfilment of solvency test requirement as set out under the Companies Act 2016.
"As the proposed disposal is expected to be completed in the third quarter of 2020 with a net estimated pro-forma gain of RM115.81 million, the proposed disposal is expected to contribute positively to the earnings of Naim Group (in) financial year ending Dec 31, 2020," Naim said.
At 3:03pm today, Naim's share price gained 1.5 sen or 1.56% to 97.5 sen for a market capitalisation of RM488.22 million. The stock saw some nine million shares traded.
Stay safe. Keep updated on the latest news at www.EdgeProp.my