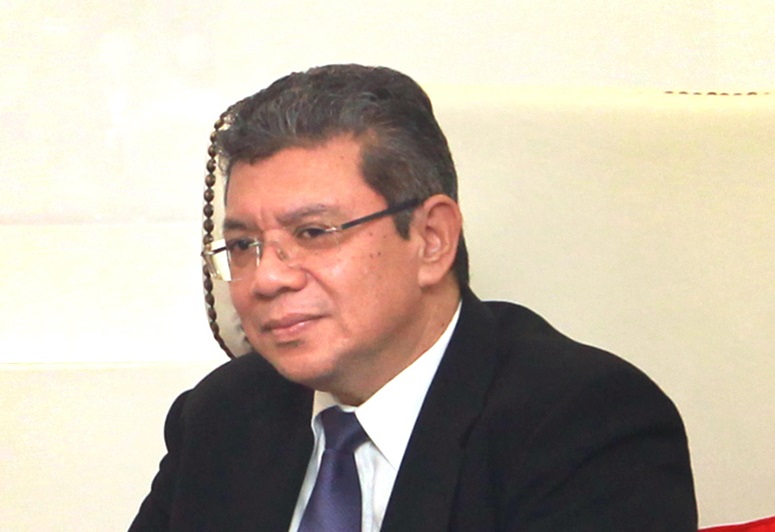 KUALA LUMPUR (July 23): Minister of Communications and Multimedia Datuk Saifuddin Abdullah (pictured) seemingly evaded questions from opposition MPs on the requirement for a licence for videos posted on social media.
Wong Shu Qi (PH-Kluang) asked the minister about the case of Al Jazeera's documentary Locked Up In Malaysia's Lockdown, as National Film Development Corp (Finas) said the producer of the documentary did not have the film production licence or the filming authentication certificate (SPP).
"How is film defined [under the act]? Does it include videos posted on TikTok and IGTV (Instagram TV)? If this act is really enforced, all users of social media would need to apply for a licence from Finas," asked Wong in the Dewan Rakyat today.
However, Saifuddin only said the Finas Act 1981 (Amendment 2013) definition of film includes movies, short films, trailers, documentaries and advertisements, which are made for mass consumption.
"We encourage everyone to make films, as long as they are within the boundaries of the law," said the minister, adding that the government also offers grants to support filmmaking.
However, Fahmi Fadzil (PH-Lembah Pantai) pointed out that the minister did not answer the question posed by Wong.
"I don't think you addressed the question of whether IG Live (Instagram Live) and the like are included under the definition. What about Dr Dustin Pfundheller, who produced the video The Other Side of The Truth which was shared by Bernama. Does he have a licence?" asked Fahmi.
"We leave that to the authorities. If there are reports, we look into them and we leave them to the authorities," responded Saifuddin.
"So does he (Dr Pfundheller) have a licence or not?" asked Fahmi again, although the minister did not respond.
"I guess not," said Fahmi.
Stay safe. Keep updated on the latest news at www.EdgeProp.my