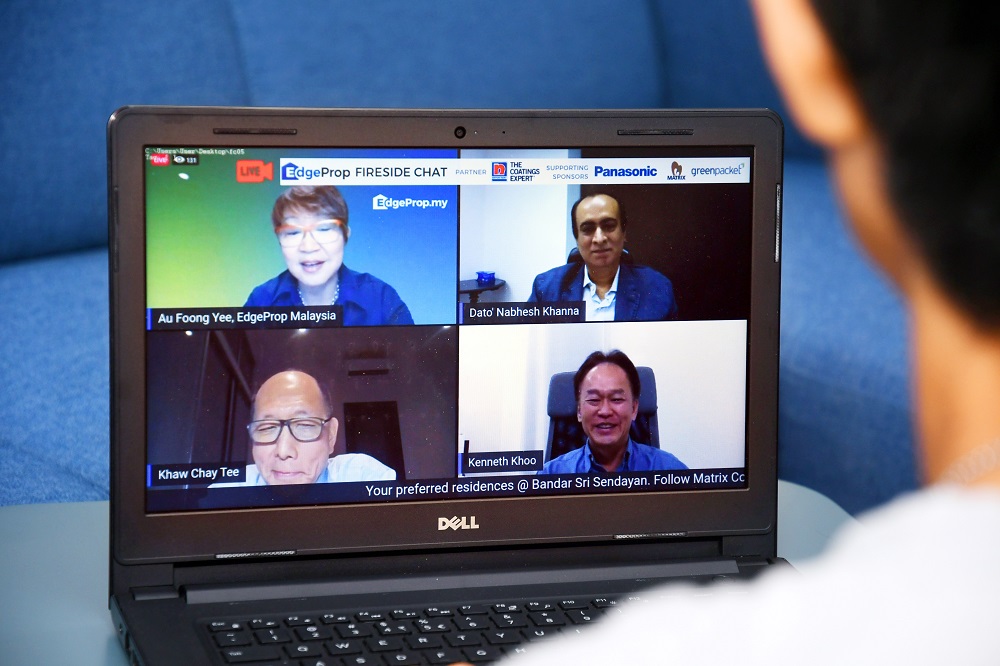 A building that is well-managed and maintained is reflected in its good physical shape and value appreciation. The heroes to thank are the committee members of the Joint Management Body (JMB) and Management Corporation (MC).
The hard work, tears and the sacrifices of these volunteers often go unnoticed.
At EdgeProp Malaysia's Virtual Fireside Chat titled "Inside story: Managing high-end strata homes" held on the evening of July 16, Solaris Dutamas MC chairman Datuk Nabhesh Khanna, Sri Penaga Condominium MC past chairman Khaw Chay Tee and The Mansions @ ParkCity Heights JMB chairman Kenneth Khoo shared their experiences during the Facebook Live session moderated by EdgeProp Malaysia editor-in-chief and managing director Au Foong Yee.
Missed the Fireside Chat? Watch it here.
Solaris Dutamas was a Gold winner in the mixed development category of EdgeProp Malaysia's Best Managed and Sustainable Property Awards 2017 while Sri Penaga in Bangsar was a Gold winner in the 10 years multi-own strata residential category in EdgeProp Malaysia's Best Managed and Sustainable Property Awards 2018. The Mansions was the Bronze winner in the below 10 years multi-own strata residential category of the same awards in 2020 after having won the Gold of the EdgeProp-ILAM Malaysia's Sustainable Landscape Award 2019.
What are the challenges faced in managing a strata building? How do we overcome these issues? What is the role of the management committee?
According to Solaris Dutamas' Nabhesh, he knew it would be a lot of hard work but he also knew it was good for him as a property owner there to ensure that the mixed development is well maintained for it to sustain or grow its value.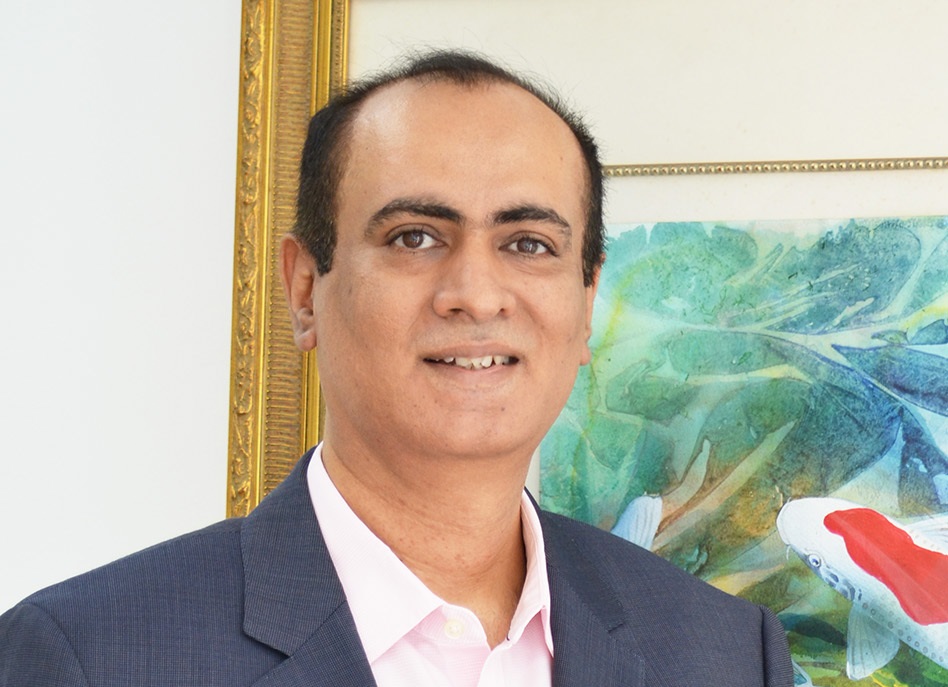 "At the end of the day, you don't want to see the property depreciate in value. You don't want to see the place dilapidated. It is the responsibility of the committee to ensure that that does not happen," he said.
Sri Penaga's Khaw noted that hardly anyone wants to be a management committee member.
"It is a role that many will not want to take. It can be rather challenging when you have to go against the developer who invited you onto the board in the first place [when it comes to solving issues pertaining to defects and liabilities]. In fact, it is a very thankless job. You do something right, nobody says anything. But make a slight mistake, and there will be an uproar," said Khaw, who eventually got the hang of it and learnt to enjoy it.
Meanwhile, The Mansions' Khoo highlighted that there will be times when not everybody will be happy with the decisions made by the committee.
"We can't please everyone. It is all about balancing the views of everybody and ensuring that the decision made is in the best interest of the entire community and property as a whole," he said.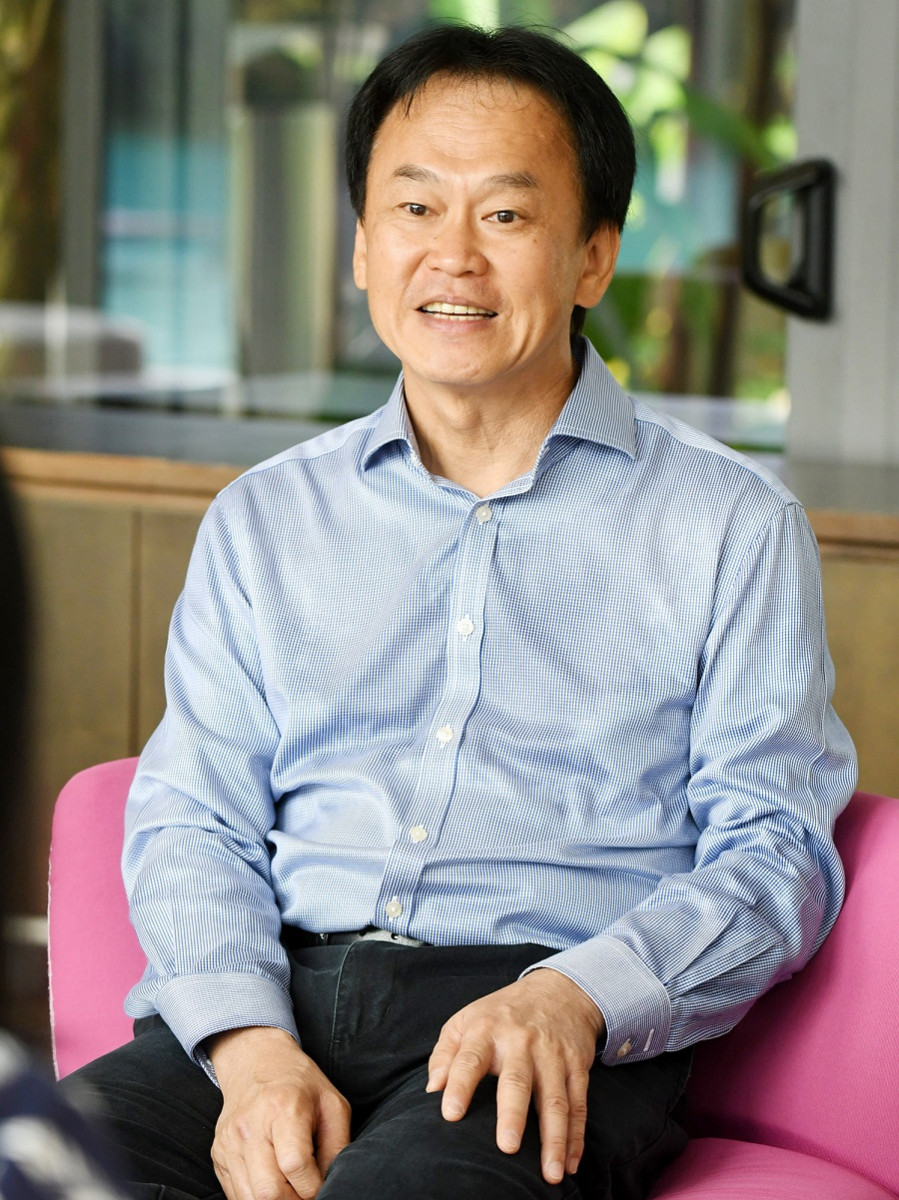 Management committee members also had to beef up their soft skills or communication skills in order to make everyone understand the decisions made.
"You are serving people of different education, different backgrounds, and some came from non-strata developments that needed to adjust to strata living.
"You really need strong committee members who can work together and be very hands on," said Khoo.
What is the MC committee's role?
"Unfortunately, one of the drawbacks of the current Strata Management Act (SMA 2013) is that it does not clearly define the responsibilities of the MC chairman and committee members," noted Sri Penaga's Khaw.
Unlike the organisation structure of a typical company where the dos and don'ts of the chairman and committee members are clearly stated out, there are none when it comes to JMBs and MCs.
"I presume that it was because we are volunteers and laymen so they do not want to discourage people from serving. However, I think the Act should be reviewed, to at least put in some minimum standard and definition to let people know their duties and responsibilities when they take up the job," said Khaw.
Khaw who sits on the committee of several MCs said he usually prepares a Code of Conduct for them so that members are aware of their roles and responsibilities.
Nevertheless, he stressed, committee members need not worry too much when it comes to making decisions for the property "provided they are properly considered decisions and approvals have been given by the MC".
Meanwhile, Nabhesh pointed out that the committee members are also covered by insurance. "So the JMB or MC committee members do not need to be afraid to make a decision. If they are not covered, it is impossible for them to carry out their work," he offered.
Necessity or wasteful expenditure?
Financial matters are one of the most sensitive topics when it comes to property management. Hence, the million dollar question is, should there be a limit to a strata management committee's power especially with regards to the use of the sinking fund?
Although existing laws do not impose legal limitations on a committee's powers, Nabhesh said it may be a good idea to set a cap on the amount to be used from the sinking fund at any one time.
Nabhesh said spending decisions largely rely on the prudence of the management committee. "Hence, for major expenses, it is better to go back to the owners on the plan you may have but do you need to do that? There is no legal requirement to do so".
Although the SMA 2013 stipulates the usage of the sinking fund such as for repainting the building, much of the discretion lies with the committee.
"To some extent, the MC has 'too much power' as the SMA does not put any limitation to the MC's power provided that a resolution to do so is passed in an AGM or EGM," Khaw noted and suggested that it is best that decisions on major expenditures are made with a consensus given during an Annual General Meeting (AGM) or Extraordinary General Meeting (EGM) and recorded in the minutes.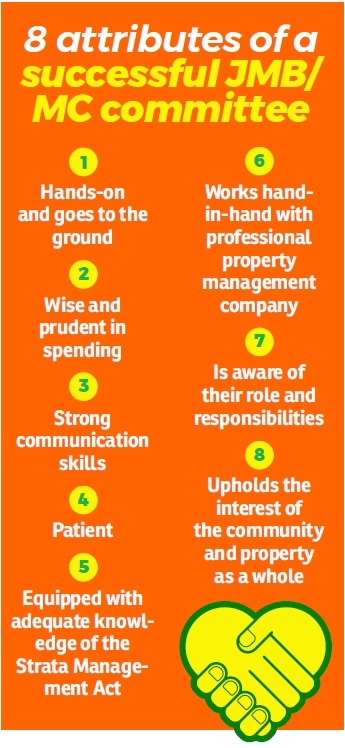 He concurred that as the sinking fund grows, there may be a need to have proper legal limitations as to how much the committee can spend at one time. His suggestion is that perhaps a 25% limitation for one time spending, and if the MC wants to spend more than that, apart from getting approval in AGM, they should go back to the owners for permission through other means.
Aim for sustainability
When it comes to spending on maintenance, The Mansions' Khoo said an MC should always take a long-term view and choose methods or equipment that exhibit sustainability. These are often more expensive but provide savings in the long run citing outdoor lights which are switched on every night and repainting.
"Rather than compromising and choosing something that is cheap and needs replacement every three years, if the more expensive one can last for 10 years, why not buy the more expensive one? Similarly, when it comes to painting, choose a better paint which can last longer? If you choose something of lower quality and you have to repaint or replace again after a few years, the replacement cost will add up," said Khoo.
Nabhesh concurred, emphasising that the committee plays a big role in ensuring sustainability is achieved by putting it as top of their agenda.
"Some members ask — why is there a need to spend so much, why do we need to waste money? It is not wasting money in the first round but it is wasting money in the second round [when the replacement is needed].
"I understand that the concept of saving money is important for JMBs and MCs, but I also think that we have been given the task of using the money to manage the property wisely and properly, instead of saving everyone's money," Nabhesh quipped.
Khaw agreed, pointing out that the idea of the maintenance fund is not to keep the money in the bank and to make money from money. Instead, the fund's main purpose is for the maintenance of the property.
Why volunteer?
It is clear that being on the JMB and MC committee is no easy task and it takes up much of one's personal time and effort to make it work. Sri Penaga's Khaw who has served on various MC committees over the years, believes that one needs to enjoy the task or as he put it, "to enjoy maintaining a property and ensuring it is in the best possible state by doing what is deemed best".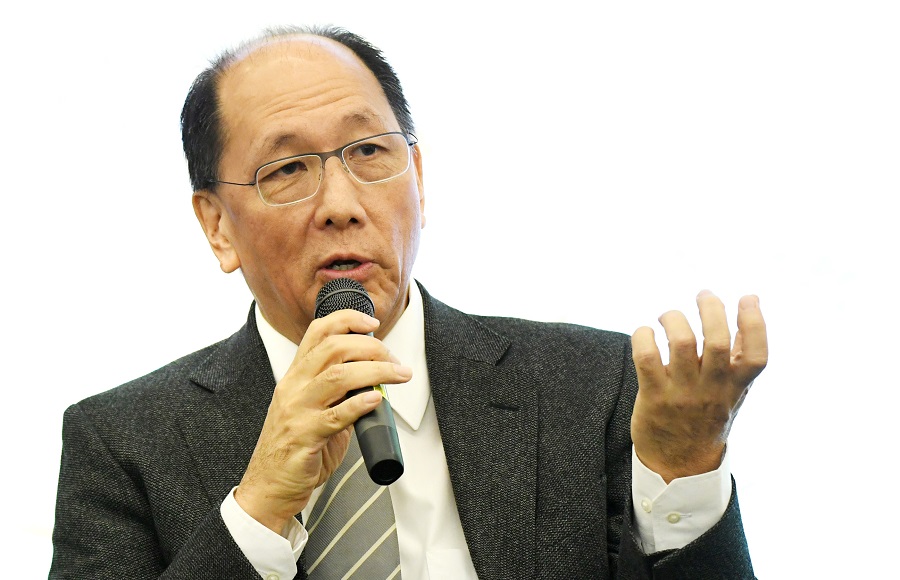 "If you don't enjoy it, then it becomes a chore, especially if you have to deal with difficult owners. I think it is about [enjoying] the challenge of getting the best out of the property with the best of your ability," he stressed, adding that at the end of the day, it all boils down to enabling the property to see good capital appreciation and good rental yield.
Meanwhile, Khoo wants to make a positive difference to the property.
"I also urge residents or owners to participate during AGMs and even offer themselves to be a committee member. We are all not experts in everything. Some owners have their own expertise and if they are able to contribute their knowledge, it is much appreciated," he said.
Solaris Dutamas' Nabhesh who has in the past decade served in more than one MC, is motivated by his desire to contribute to the upkeep of his overall living environment by making it better not only for himself but for everyone who shares the same property.
The Fireside Chat was organised by EdgeProp.my with Nippon Paint Malaysia as the partner. The supporting sponsors were Panasonic Malaysia; KipleLive, a wholly-owned subsidiary of Green Packet Bhd; and Matrix Concepts Holdings Bhd. The event was also supported by The Edge Malaysia.
Several viewers who posted questions during the FB Live session received a copy of the OMG Strata 2.0 Owner's Manual and Guidebook worth RM29.90 each sponsored by EdgeProp Malaysia while a few received home inspection vouchers worth RM5,000 each sponsored by Architect Centre.
When developers have their own property management arms
Does it make sense for property developers to establish their own property management arm?
As a responsible property developer, it is not just about building and selling properties. It is that extra effort to go above and beyond for their buyers even after the property has been handed over because that is when the management and maintenance of the property begin, to ensure that its value is well-preserved over the years. For instance, several developers such as Gamuda Land and UEM Sunrise Bhd have their own property management arms.
During EdgeProp Malaysia's Virtual Fireside Chat titled "Inside story: Managing high-end strata homes" hosted on EdgeProp Malaysia's Facebook on July 17, Solaris Dutamas Management Corporation (MC) chairman Datuk Nabhesh Khanna said it makes sense for a developer to have its own property management arm as it would be able to help the developer gather feedback on the current needs and wants of homebuyers.
"They [the property developers] are then able to understand what the expectations of the people are and what they really needin a home or strata property," said Nabhesh.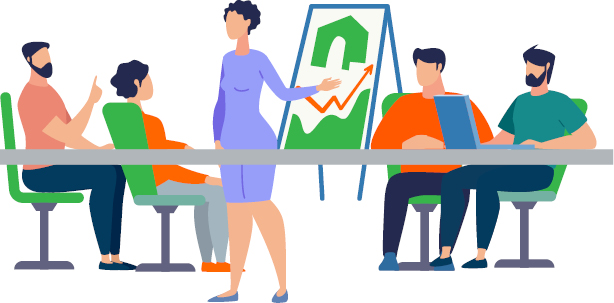 Joining Nabhesh in the discussion was Sri Penaga Condominium MC past chairman Khaw Chay Tee and The Mansions @ ParkCity Heights Joint Management Body chairman Kenneth Khoo.
Khaw said some developers have put up properties that are problematic especially when it involves piping matters.
"Whether it is the lobby, the lighting or the swimming pool — all these can be taken into account so that the property developed can be easier to manage," said Khaw.
However, The Mansions' Khoo said that a property developer may place more weight on the views of the architect rather than the property management arm when it comes to the designing of projects.
The moderator of the session, EdgeProp Malaysia editor-in-chief and managing director Au Foong Yee addressed the point made by Khoo, saying that during the site visits for the recently concluded EdgeProp Malaysia's Best Managed and Sustainable Property Awards 2020, some developers emphasised more on the superlatives and the bells and whistles of a development when they should instead look at the long- term sustainability and the ease of future maintenance.
The virtual fireside chat was organised in partnership with Nippon Paint Malaysia and supporting sponsors Panasonic Malaysia; KipleLive, a wholly-owned subsidiary of Green Packet Bhd, and Matrix Concepts Holdings Bhd. The event is also supported by The Edge Malaysia.
Stay safe. Keep updated on the latest news at www.EdgeProp.my
This story first appeared in the EdgeProp.my e-Pub on July 24, 2020. You can access back issues here.