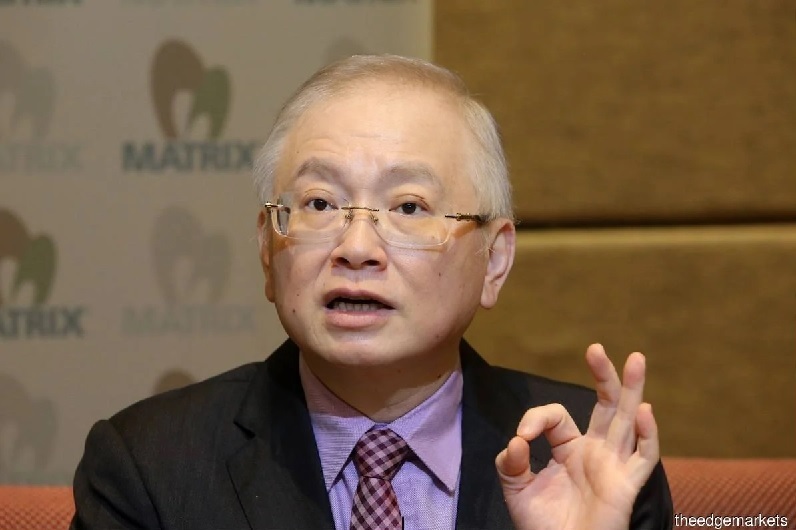 KUALA LUMPUR (Aug 3): The government has not yet finalised the alignment and stations of Section C of the East Coast Rail Link (ECRL) from Pahang to Port Klang, Selangor, said Transport Minister Datuk Seri Dr Wee Ka Seong.
"This process must be done by the government, taking into account several factors such as project viability, rail interconnectivity and the financial implications before approval is given for this alignment," said Wee.
Wee was responding to questions from Datuk Jalaluddin Alias (Jelebu-BN) in Dewan Rakyat today about whether the government will go back to the original ECRL alignment proposed by the Barisan Nasional (BN) administration from the new alignment proposed by the Pakatan Harapan administration.
The Edge Malaysia weekly reported on July 6 that a plan was being mooted by officials of the Ministry of Transport (MoT) to change the ECRL alignment yet again to the original alignment.
To recap, Section C of the ECRL proposed by BN would comprise eight stations from Mentakab, Pahang to Port Klang through Selangor's Klang Gates Quartz Ridge with a tunnel included in Genting Sempah.
The new alignment proposed by Pakatan is said to be RM20 billion cheaper to develop, and would comprise seven stations from Temerloh, Pahang through Klawang and Nilai in Negeri Sembilan before ending in Port Klang.
The current alignment of the ECRL, which links Kota Baru to Port Klang, is slated to cost RM44 billion — or RM64 million per km. On the other hand, the original alignment was estimated to cost RM65.5 billion, or RM95 million per km, according to the BN government then.
"We are still finalising the review," responded Wee, without committing to any deadline.
"On June 11, in the National Physical Planning Council meeting attended by most chief ministers and menteri besar, the alignments were discussed.
"The decision made by the council was to refer back to the Ministry of Transport and the chief secretary to the government for re-coordination.
"This month, the MoT will again meet with the Selangor state government to discuss the options and concerns of the public — including the Quartz Ridge and Batu Dam.
"For example, if we follow the southern alignment [through Negeri Sembilan], we will have to go through four Orang Asli villages in Selangor as opposed to one village under the original alignment," Wee said.
A decision on the alignment, Wee added, also needs to take into account the impact on passenger traffic and the cargo load.
Previously, Council of Eminent Persons chairman Tun Dr Abdul Daim Zainuddin said that 70% of ECRL revenue would come from the cargo load, with another 30% from passenger traffic.
Stay safe. Keep updated on the latest news at www.EdgeProp.my