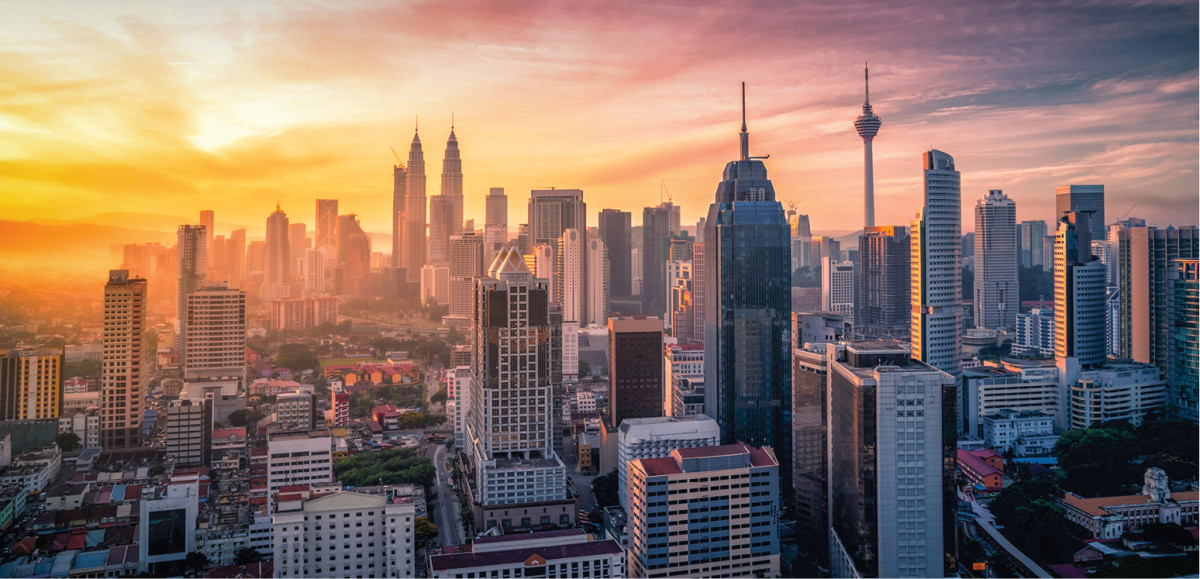 The current property market downturn in Malaysia has pushed property developers to offer myriad attractive packages, freebies and even financial assistance to lure purchasers.
Developers participating in the EdgeProp.my Malaysia Virtual Property Expo (VPEX) this year are no exception.
​Check out VPEX.EdgeProp.my here
VPEX 2020 is running from Aug 7 till Sept 20 at VPEX.EdgeProp.my. As many as nine established property developers are showcasing their selected projects at the virtual expo including the country's top property developers. The participating developers this year are Asian Pac Holdings Bhd, DK Group of Companies, Eco World Development Group Bhd (EcoWorld), Matrix Concepts Holdings Bhd, Naza TTDI Sdn Bhd, Platinum Victory, Sime Darby Property Bhd, S P Setia Bhd and Sunway Property.
Purchasers of projects featured at VPEX 2020 would get to enjoy exclusive promotions and packages on top of the incentives outlined under the government's national Home Ownership Campaign (HOC).
No doubt, in the current bearish market, homebuyers are cautious about spending on big-ticket items such as property but the participating developers told EdgeProp.my that there is no better time to buy than now.
They believe that first-time homebuyers should seize the opportunity to realise their homeownership dreams while upgraders can move up the property ladder by taking advantage of the government's and the private sector's efforts to boost the property sector and to make homeownership easier than before.
Among the limited time incentives initiated by the government to reduce the impact of Covid-19 on the property sector include stamp duty waivers under the HOC and the lifting of the 70% cap on the margin of financing for the third property purchase onwards. The record low Overnight Policy Rate at 1.75% will also benefit home loan borrowers.
Meanwhile, property developers themselves are pulling out all the stops to move their products. For instance, freebies offered to purchasers of VPEX 2020 participating projects range from complimentary club membership for a certain period (Sime Darby Property's Ilham Residence at City of Elmina; Matrix Concepts' Clover and Ervina homebuyers) to subsidised maintenance fee for 15 years for Setia Sky Seputeh buyers and free air-conditioners and water heaters for Asian Pac's Riaz Residences purchasers.
Besides freebies, owning a property has never been easier as developers are offering help in the form of easy homeownership schemes aiming at reducing the financial burden of buyers.
Under S P Setia's ongoing 10:90 scheme for example, Setia Sky Seputeh buyers are only required to pay 10% upon signing the Sales and Purchase Agreement and the balance upon completion of the project.
For buyers of Sunway GEOLake Residences, Sunway Avila Residences and Sunway Serene which are showcased at VPEX 2020, they can enjoy benefits under Sunway Property's recently introduced Always with You 2.0 campaign. The campaign enables homebuyers to enjoy a subsidy of up to RM50,000 besides interest-free instalment plan of up to 24 months and low downpayment among others subject to terms and conditions.
Meanwhile, under EcoWorld's InstaYours Home Ownership Programme, purchasers of VPEX 2020 participating project Norton Garden at Eco Grandeur will not need to make any payment until vacant possession (terms and conditions apply). Other key benefits include easy entry and easy loan approval as well as 100% financing.
On the property segment, the VPEX 2020 developers believe the market will eventually recover and hence this is a good time for property investors to buy in anticipation of a recovery in the future. Nevertheless, they admit that in such trying times, it is imperative for developers to offer properties that meet current market needs. As a result of the Covid-19 pandemic for instance, homebuyers are now looking for spacious homes with greenery and amenities close by.
Read on for more on each developer's views on the current market and check out their VPEX 2020 projects that come with great offers. Enjoy!
VPEX 2020 visitors who make enquiries about any participating project stand to WIN attractive prizes worth over RM10,000 including Panasonic home appliances and weekly giveaways of the Strata OMG 2.0 – Owner's Manual & Guidebook by EdgeProp.my and Chur Associates. Prospective homebuyers can also find out how much they can borrow by using the Loan Check tool at VPEX 2020.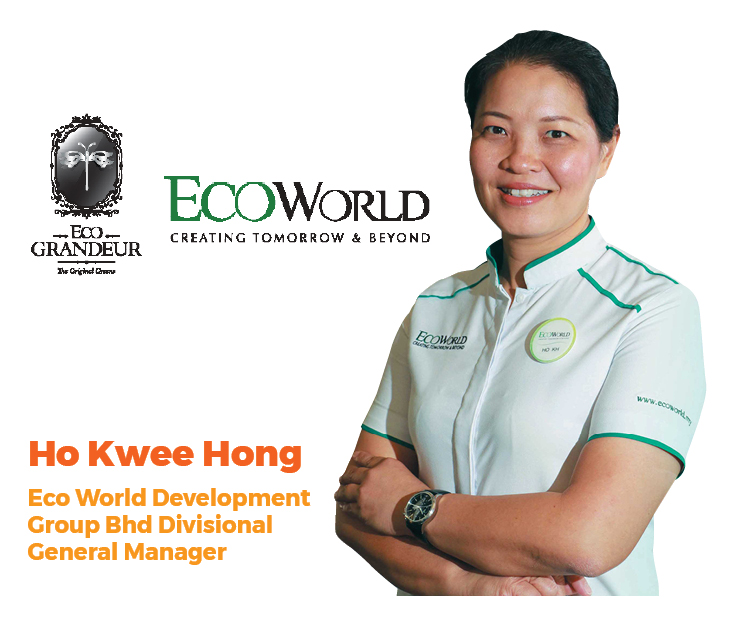 'Our homes have become more important'
Nowadays, it is no longer just about the product, but the lifestyle that comes with it. The Covid-19 pandemic has given us time to rethink what really matters in life and for living. Undoubtedly, our homes have become more important.
Norton Garden at Eco Grandeur, Puncak Alam
In this pandemic, we had the opportunity to ask our customers what they really want in a home after being stuck at home for so long. The feedback we received was not surprising.
Common things that were highlighted included internet connectivity; enhanced security features for peace of mind; ample space for me-time and family time; healthy, clean and green living environment; well-maintained and well-equipped communal and public spaces; and ample amenities within a 10km radius to suit every lifestyle. Providing all these features is part of the EcoWorld basic DNA, and our residents are able to enjoy them today.
Why buy now
There is no better time than now if you're looking to buy or invest in property. For purchasers, there are ample choices of products, as well as many good deals out there at the moment.
The re-introduction of the Home Ownership Campaign (HOC) with tax exemptions for the purchase of residential properties will serve as a good boost to the otherwise sluggish market.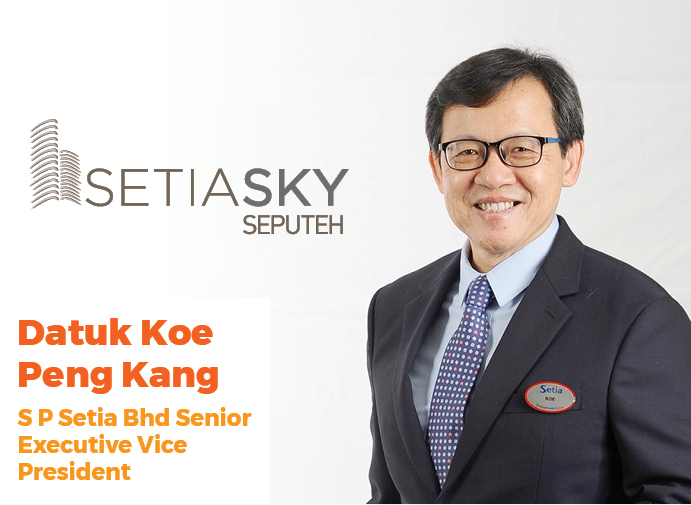 'Relax financing requirements'
"The re-introduction of the HOC to enable buyers to enjoy 10% discount from developers and other benefits such as stamp duty and Real Property Gains Tax exemptions are attractive incentives for homebuyers.
Setia Sky Seputeh, Seputeh, Kuala Lumpur
However, mortgages are not easy to come by due to stringent requirements imposed by banks. Financial institutions should find solutions to tackle this issue, especially for first-time buyers.
As the property sector is an important economic growth engine, it is imperative for the financial sector to speed up the process of revitalising growth amid the current climate of uncertainties.
Market will rebound
There are still investment opportunities for high quality properties in good locations, and it is highly unlikely that prices of such properties will adjust downwards further. After all, just like previous economic turmoils, the market will eventually rebound and those who seek investment opportunities will be the ultimate winners.
There are some interests from foreign buyers who have gone through a bigger impact from the Covid-19 pandemic in their own countries. They might consider investing in countries that have better healthcare systems like Malaysia. In essence, the re-introduction of the HOC with waiver of stamp duty will encourage property purchases. Good properties in prime locations are the best hedge against inflation. The good news is that right now is a great time to buy in Malaysia.
Bank Negara Malaysia has announced the reduction of the Overnight Policy Rate by 25 basis points to 1.75% on July 7 this year. This is the fourth time the OPR has been decreased this year, hence presenting an opportunity for potential owners/investors to enter into an initial agreement at a much lower interest rate."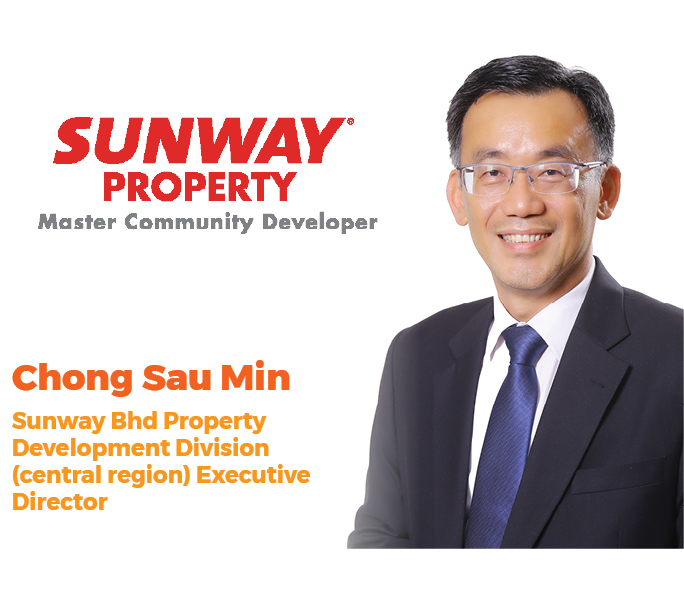 'Best time to own a property'
"Opportunities to own a home have grown abundantly in the past few months. During and post the Movement Control Order (MCO) period, developers offered easy homeownership in the form of special deals, rewards, incentives and rebates, which led to new property launches at more affordable prices. Therefore, now is the best time for interested parties to seize the chance of owning a property, or multiple properties.
Sunway GEOLake Residences, Bandar Sunway, Selangor
Sunway Avila Residences, Taman Sri Rampai, Kuala Lumpur
Sunway Serene, Jalan SS8/2, Petaling Jaya, Selangor
What buyers want
The ever-changing market requires us to stay aware of what property buyers want. However, we do notice that some basic criteria do not change —good deals and a desirable locations.
Practical yet functional layout and sustainable design with the ease of maintenance in the long term are also other attributes that attract buyers. Other favourable features include guarded communities and high levels of sustainability such as good ventilation, high green ratios, and natural lighting.
What has propelled the evolution of property purchasing prerequisites are the events of Covid-19, which made potential purchasers more meticulous with securing a safety net — for their investments — and an easy entry package. Property buyers want assurance, especially during trying times.
Meanwhile, staying home for many months during the MCO also led to buyers wanting a household with high internet speed — with this revelation, we welcomed fifth generation (5G) connectivity into Sunway City Kuala Lumpur, made possible through the tripartite collaboration with Huawei Technologies (M) Sdn Bhd and Celcom Axiata Bhd.
People will always be interested in purchasing a property, it is merely a matter of means and opportunity."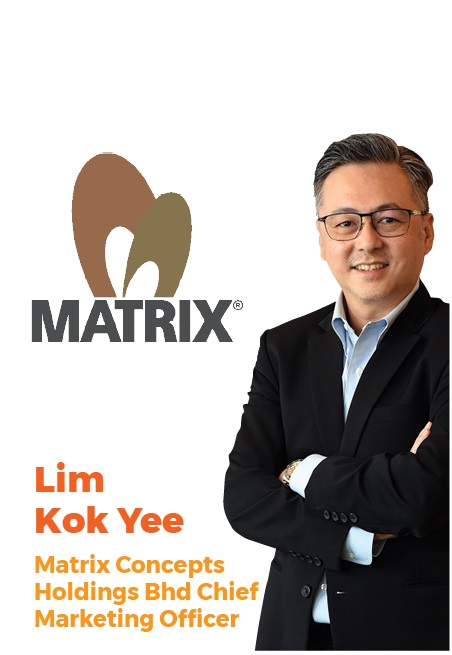 'Opportunity for good deals'
"The Covid-19 pandemic and the ensuing Movement Control Order (MCO) have stressed the importance of the home as a shelter. At the same time, there is a wide range of good products in the market coupled with attractive promotions and packages. Therefore, both homebuyers and investors should take this opportunity to seek out good deals as our government and private entities are working together to make owning a property easier.
Clover @ Resort Residence 1, Bandar Sri Sendayan
Ervina @ Ara Sendayan, Bandar Sri Sendayan
Malaysians can take advantage of the 2020 Home Ownership Campaign for attractive discounts, sales packages and stamp duty waivers. Besides that, under the National Economic Recovery Plan (Penjana), banks have lifted the 70% margin of financing limit for the third housing loan onwards for properties valued at RM600,000 and above. Meanwhile, Bank Negara Malaysia also took initiatives to revise the Overnight Policy Rate downwards to a record low of 1.75%. This should stimulate the market further and encourage more financing due to cheaper borrowing costs."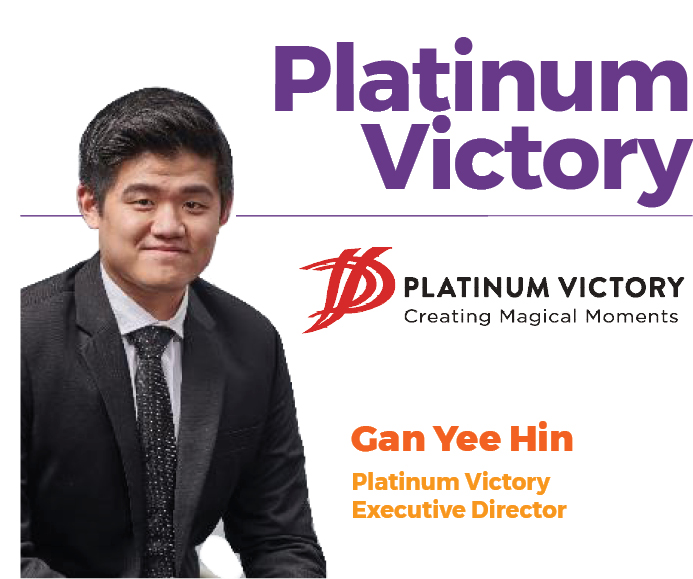 'Certainty and capital growth'
"There are always opportunities regardless of the market environment, it is just a matter of one's capacity to capitalise on the moment. We at Platinum Victory think homeownership is a necessity and will be relevant in any day and age. So, it is a matter of perspective and readiness; be it for homebuyers and investors to seize the opportunity.
Vista Sentul Residences, Sentul, Kuala Lumpur
Vista Danau Kota, Setapak, Kuala Lumpur
In this economic climate, most people are looking for some form of certainty in preserving their 'savings' and investments. Currently, property buyers are seeking assets that have solid potential to increase in value for the future.
Hedge against inflation
These are the two pillars that constantly attract us to real estate — tangible brick and mortar assets, in the past and to the present digital age. The main thing property buyers should consider now is whether they will get a good return on their investment when the market recovers in due time. The rule of thumb – owning property hedges against inflation. Hence, does the property you are considering fulfil this basic requirement?
The current property market presents buyers with a myriad of options at attractive prices, hence an opportune time to buy for accommodation or as an investment to generate income.
On top of buying now, the defining 'Why' people should consider is — whether a property is the right product or not, in the intended location for the buyers or dwellers. This is why Platinum Victory has strategically developed two very distinctive property segments – niche developments for the middle-to-upper-class market and Vista Essential Homes for the affordable homes market.
Our target is the mass market segment who is generally first-time homebuyers from the young adults demographic. Thus, reasonably-priced properties have been our main success factor over the past decades - through the ups and downs of the industry — providing people with the victory of owning a home and building a safe haven to call their own!"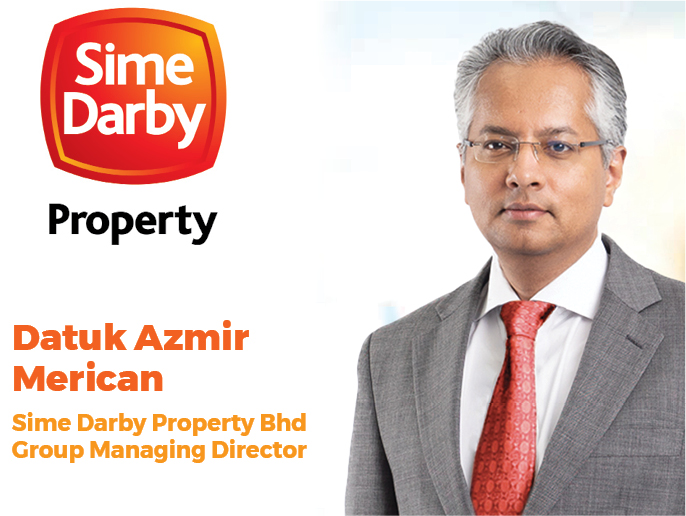 Evergreen property investment
"Opportunities are aplenty for homebuyers and investors in the present market environment despite the challenging situation. We are seeing record-low mortgage interest rates since 2004, on top of additional incentives under the government's Economic Recovery Plan (Penjana) packages that encourage property ownership.
Ilham Residence, City of Elmina, Shah Alam, Selangor
This includes the re-introduction of the Home Ownership Campaign that has spurred the interest of home seekers as well as property investors to scout the market for good deals.
Sime Darby Property Bhd reacted swiftly to the stimulus package by offering great sales offers which facilitate buyers to own properties at attractive prices and value add-ons such as free furnishing, rebates, and more.
Buyers look for the right bargain. We pay attention to our customers' wants and needs; and we bring to market properties that resonate with these needs. Many are still looking for the evergreen property investment – freehold landed homes in a good location, and this is exactly what we offer with Ilham Residence.
Meeting people's needs
Other than good bargains, people are also increasingly selective of the living environment that they're buying into. Green spaces and an abundance of amenities are definite plus points for many home seekers.
Many city folks are looking to upgrade to more spacious homes and yet remain closely connected to urban centres. We believe that our City of Elmina, and in particular Ilham Residence, is attractive in this regard.
They should take advantage of the favourable conditions set by the government as well as the attractive discounts and packages offered by Sime Darby Property such as the ongoing 'Spotlight 8 Year 2020'.
It really is a great and opportune time for homebuyers to make the ultimate investment."

'Don't miss the boat'
"The Covid-19 pandemic has certainly disrupted Malaysia's property market in the past few months. As the country is finally entering into a recovery period, it is a golden opportunity for serious homebuyers to secure their dream home with various market stimulation packages introduced by the government and property developers, such as the reintroduction of the Home Ownership Campaign which took effect from June 2020 to June 2021.
MET 1 Residences @ KL Metropolis, Kuala Lumpur
Other measures to boost the property sector is the removal of the 70% cap on the margin of financing limit for a third home and above purchase and Real Property Gains Tax exemption for up to three residential property disposals made from June 2020 to December 2021.
In addition to those government initiatives, developers are also offering purchase rebates, freebies, even financial assistance to encourage purchases and stimulate the market.
Homebuyers are cautious about spending during the current tough period, but now is the best time to buy the property you have been thinking of for a long time as there are more incentives than ever with minimum commitment fees for the property purchaser. And those attractive promotion packages are mostly for a limited time and units only. You may miss the boat of grabbing your dream home if you take too long to make a decision."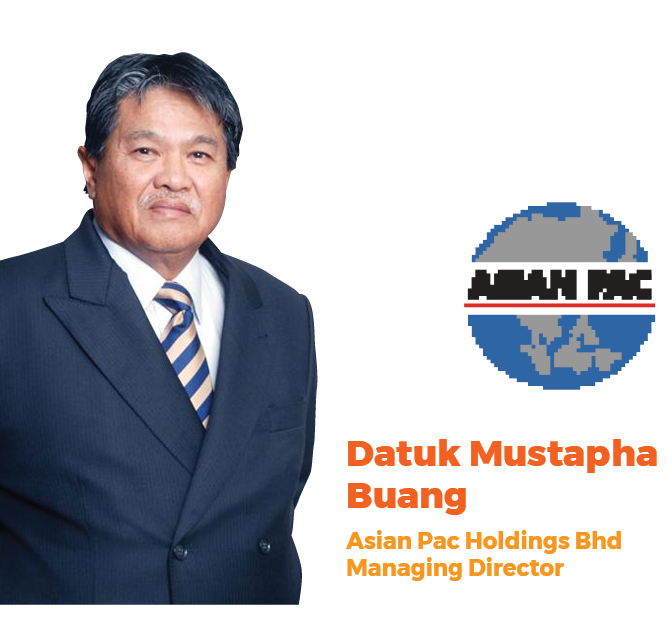 'Buyers seeking value-added packages'
"Looking at current market conditions, now is considered a good time to hunt for value buys as homebuyers could enjoy interest savings, thanks to the low interest rate environment.
Riaz Residences, Damansara Damai, Petaling Jaya, Selangor
Homebuyers could also enjoy the stamp duty exemptions on Memorandum of Transfer and loan agreements under the government's Home Ownership Campaign.
Despite the current economic uncertainties, we believe most people are still keen on buying or investing in property and many of them are well-planned financially for this long-term investment.
We have observed that most buyers are currently looking for own-stay properties. They place more emphasis on value-added packages like partially-furnished units and properties that come with smart home features.
Besides value-added packages, financial assistance packages like deferred payment scheme, interest subsidy and lower entry cost also encourage homeownership.
We are seeing more from the younger generation looking to buy property as they anticipate prices to rise and hence it will be more difficult to own a property in the future. For these first-time homebuyers, they are looking for affordable properties that they could stay for the long term as they age or build a family.
When times are good, property buyers are willing to pay a premium to get their desired properties. Hence, good properties in prime locations will see prices continue to rise.
However, in the current economic downturn, it's time for developers to give more or to make less. It is always a favourable situation for the property buyer when developers offer incentives to attract customers.
Furthermore, the government is giving out pro-buyer incentives to boost the property market, especially the stamp duty waivers which are only for those who buy from the primary market."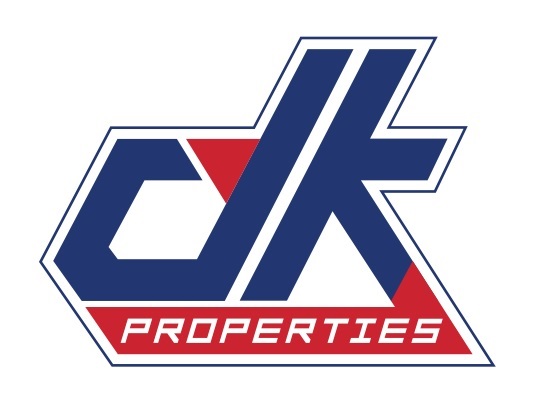 D'Immersione Jalan Dutamas 1, Kuala Lumpur
Stay safe. Keep updated on the latest news at www.EdgeProp.my
This story first appeared in the EdgeProp.my e-Pub on Aug 7, 2020. You can access back issues here.