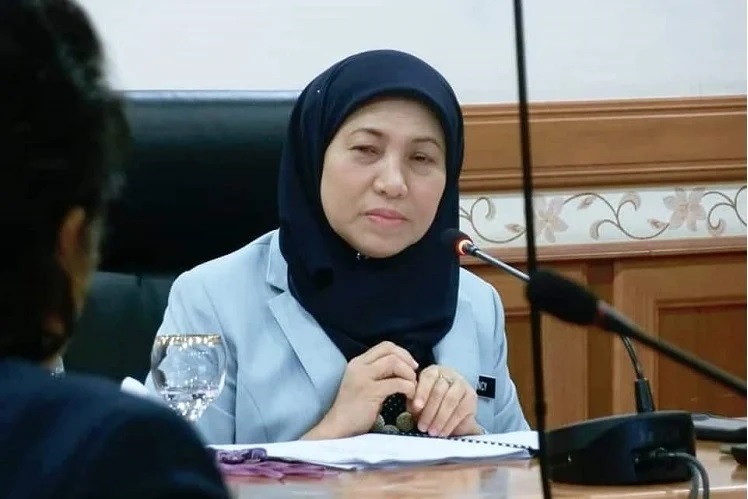 KUALA LUMPUR (Aug 13): The Ministry of Tourism, Arts and Culture has urged tourism players to apply for the National Economic Recovery Plan (Penjana)'s Tourism Financing Scheme (PTF) worth RM1 billion to remain competitive in the new normal during the Covid-19 pandemic.
Minister Datuk Seri Nancy Shukri (pictured) said the scheme is aimed at retaining the capabilities and lifting the competitiveness of small and medium enterprises (SMEs) as well as local micro-companies, besides assisting them after being impacted by the virus.
"SMEs may contact and apply to 12 participating financial institutions, including Maybank Islamic Bhd, Bank Simpanan Nasional, Public Bank Bhd and SME Bank.
"The scheme offers up to RM75,000 in financing for micro-companies and up to RM300,000 for SMEs, with up to 3.5% interest per year, for a period of not more than seven years," she told reporters after a networking session with industry players on the PTF scheme here today.
SMEs and micro-companies which fulfil the qualifying criteria of SME Corp Malaysia, or which are licensed or registered under the ministry in the core tourism and tourism-related sectors, are eligible to apply for the financing scheme.
Nancy said the government wants to help struggling industry players and at the same time avoid workers from being laid off due to economic pressure and the extended movement control order (MCO).
"What we want to do as the government is to see more people improve their income. Apart from that, we want the industries to keep their employees [employed] because you can see some people are trying to lay off their staff.
"We don't want that to happen; that's why there is the Wage Subsidy Programme introduced through the Human Resources Development Fund (HRDF) to assist and make sure people have a job to do," she said.
The domestic tourism industry, according to her, is slowly recuperating from the effects of the pandemic.
"We expect the loss of tourists expenditure in the second half of this year to be lesser than the estimated amount of [RM45 billion] for January to June," she said.
EdgeProp Malaysia Virtual Property Expo 2020 (VPEX 2020) is happening now! Find out more exclusive projects and exciting deals here
Stay safe. Keep updated on the latest news at www.EdgeProp.my