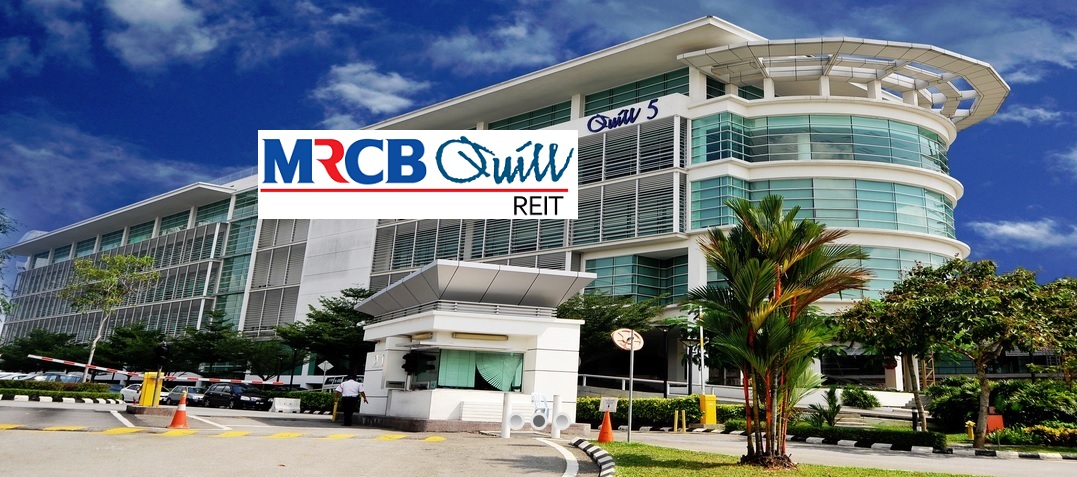 KUALA LUMPUR (Aug 14): MRCB-Quill REIT's (MQREIT) net profit for the second quarter ended June 30, 2020 rose 16% to RM19.08 million from RM16.45 million a year earlier on the back of higher revenue generated from Menara Shell, Wisma Technip, Platinum Sentral and Tesco.
In a bourse filing today, the REIT said its quarterly revenue increased slightly to RM40.63 million from RM39.2 million a year ago.
For the cumulative six months ended June 30, the REIT's net profit rose to RM38.87 million from RM35.86 million in the year-ago period, on the back of higher revenue of RM82.84 million from RM80.91 million a year earlier.
In a separate statement, MQREIT said it has recorded a realised net income of RM38.87 million and realised earnings per unit of 3.63 sen for the six-month period from Jan 1 to June 30, 2020, representing an increase of 8.4% from the corresponding period.
MQREIT declared distribution income of RM36.76 million and income distribution per unit (DPU) of 3.43 sen for the first half of 2020 (1H20).
"The annualised 1H20 DPU translates to a yield of 9.33% based on MQREIT's closing price of RM0.735 on June 30, 2020.
"As MQREIT pays distribution semiannually, the DPU of 3.43 sen is expected to be distributed on Sept 30, 2020. The book's closure date has been fixed for Sept 2, 2020," it said.
MRCB Quill Management Sdn Bhd (MQM) chairman Tan Sri Saw Choo Boon said: "MQREIT's tenants have progressively returned to their offices since the commencement of the recovery movement control order on June 9, 2020.
"Notwithstanding the relaxation of Covid-19 regulations, we are continuing our stringent preventive measures to ensure a clean and safe workspace for all our tenants while prudently managing MQREIT's property operating expenses," said Saw.
Meanwhile, MQM chief executive officer Yong Su-Lin said the REIT is confident that the trust will ride out this down cycle with its continued focus on cost management, tenant retention and optimization of rental contribution.
"As at June 20, 2020, MQREIT's average portfolio occupancy was stable at 90.4%. Due to the MCO, leasing activities were relatively muted in 2Q20 and renewals for the year are concentrated in the last quarter.
"Negotiations are progressing as scheduled for the balance of leases expiring in the second half of 2020 which represent approximately 90% of the total leases due for renewal in 2020.
"We have been engaging with key strategic tenants on lease renewals well ahead of lease expiry in anticipation of early lease renewals for some of these leases. Since the RMCO, MQREIT has progressively stepped up its marketing efforts to find new tenants for the remaining 9.6% vacant space while adhering to the RMCO SOP guidelines," she added.
At the midday break, MRCB-Quill REIT units were unchanged at 71 sen, valuing the counter at RM760.97 million.
EdgeProp Malaysia Virtual Property Expo 2020 (VPEX 2020) is happening now! Find out more exclusive projects and exciting deals here
Stay safe. Keep updated on the latest news at www.EdgeProp.my