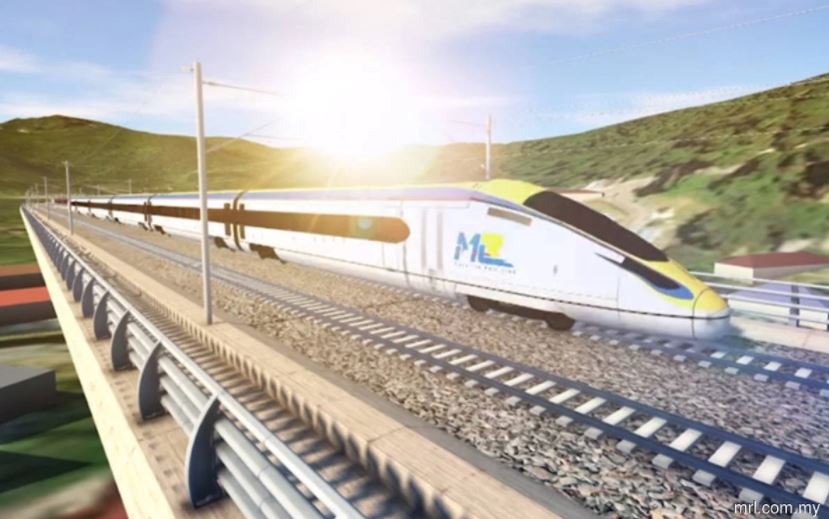 KUALA LUMPUR (Sept 5): The Ministry of Transport's plan to revert to the original East Coast Railway Line (ECRL) alignment proposed by the Barisan Nasional (BN) government is "understood" to have received the tacit approval of the cabinet, sources familiar with the matter told The Edge Malaysia.
The weekly reported in its latest issue that the estimated cost of the mega ECRL is now about RM50 billion, 13.64% more than the earlier estimate of RM44 billion under the Pakatan Harapan (PH) government's planned alignment.
Also, the "original" alignment will include a big change -- "the addition of the Serendah-Port Klang rail bypass, which is estimated to cost about RM5 billion".
"It [the shift back to the BN alignment] was discussed by the cabinet about two weeks ago — the third week of August or thereabouts — and there were no objections. But a key change has been made — the Serendah-Port Klang rail bypass will be included in the plans," a source said.
The cost of the alignment under the BN administration was at least RM20 billion more than what was proposed by the PH government. Much of the additional pricing was due to works for a tunnel from Genting Sempah in Bentong, Pahang, to Selangor.
EdgeProp Malaysia Virtual Property Expo 2020 (VPEX 2020) is happening now! Find out more exclusive projects and exciting deals here
Stay safe. Keep updated on the latest news at www.EdgeProp.my
Click here for more property stories.
Read the full report in this week's The Edge Malaysia