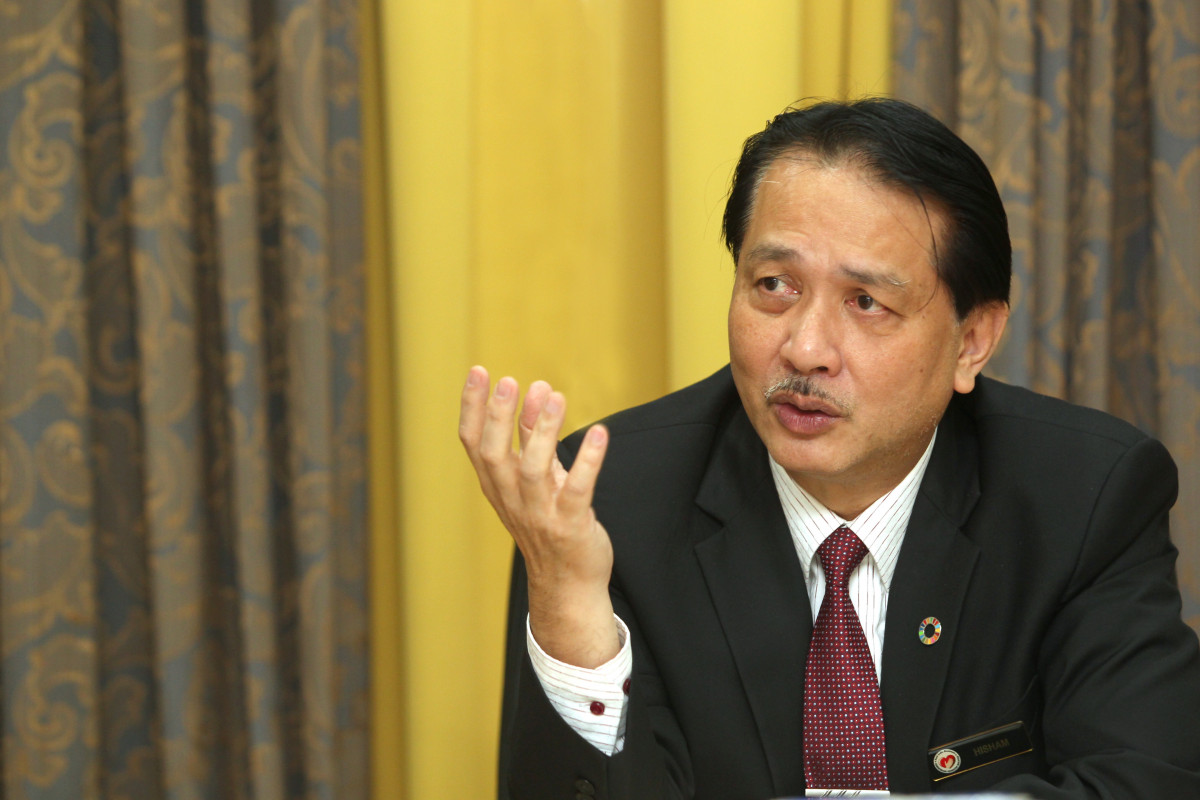 KUALA LUMPUR (Sept 9): As the contagiousness of the coronavirus rises in Malaysia, Health director-general Tan Sri Dr Noor Hisham Abdullah is urging the public — especially front liners — to follow standard operating procedures (SOPs) aimed at preventing the spread of Covid-19.
In a media briefing, he said Malaysia's rate of infection — known as R0 (pronounced R-naught) — has risen to 1.72 from 0.72 in a matter of two weeks. An R0 of 1.72 means that a coronavirus carrier could infect another 1.72 people on average.
"This significant jump shows the risk of more transmissions in the community," said Noor Hisham.
He observed that the community at large appears to be slacking in adhering to, or even ignoring, the SOPs.
"Advice that has been dispensed is being taken lightly, including by front liners such as health workers and those with other agencies," he added.
Noor Hisham pointed out that front liners — whether from public or private sectors — have an elevated risk of contracting Covid-19 or other infectious diseases while on duty. This is in addition to local transmission risks they face from the community, while they are off duty.
Thus, a 100% compliance with management compliance and procedures at all times is important, he said.
"Non-compliance will result in the transmission of Covid-19. For example, it was reported today that there was a health worker from the Sungai cluster who was found to have infected seven family members."
The Sungai cluster, which was announced by the Ministry of Health yesterday, has 23 new cases today. Sixteen of those cases involve the staff of a private medical centre, including the one who infected his family.
He reminded health workers to always protect themselves by wearing personal protective equipment.
Meanwhile, the Bukit Jalil Immigration Detention Centre cluster in Kuala Lumpur ended today, making it the 96th cluster in Malaysia to have ended, according to the ministry's social media.
The Bukit Jalil Immigration Detention Centre was the second-largest cluster in Malaysia after the Seri Petaligh tabligh cluster. It had recorded 653 positive cases and one death.
Malaysia recorded 100 new Covid-19 cases today — the highest single-day jump since the Recovery Movement Control Order began on June 10.
This brought the total cases in the country to 9,559 with 295 active cases.
Twelve Covid-19 patients have recovered, bringing the total recoveries to 9,136. As for the death toll, the number has stayed at 128 for eight straight days.
EdgeProp Malaysia Virtual Property Expo 2020 (VPEX 2020) is happening now! Find out more exclusive projects and exciting deals here
Stay safe. Keep updated on the latest news at www.EdgeProp.my