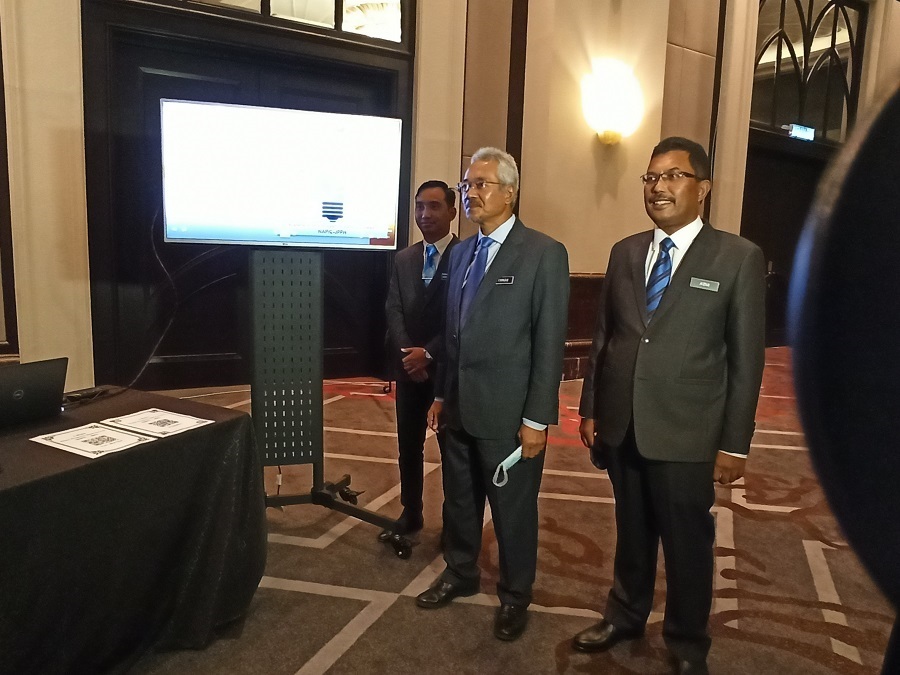 PUTRAJAYA (Sept 22): The property market saw a steep y-o-y fall in the first half of 2020 (1H2020). Property transaction volume for 1H 2020 dropped by 27.9% y-o-y to 115,476, while transaction value declined 31.5% to RM46.94billion, based on the latest data released by the National Property Information Centre (NAPIC) which operates under the Finance Ministry's Valuation and Property Services Department (JPPH).
"The sharp declines in transaction volume and value are in consonant to the Malaysian economy, after the resumption of economic activities in May and June, property market activities saw a turnaround," NAPIC said in a press statement today.
Based on the 1H2020 Property Market Report unveiled today, the residential sector recorded 75,318 transactions worth RM25.61 billion in 1H2020, declining 24.6% in volume and 26.1% in value compared to 1H2019.
A total of 13,294 units were launched in 1H2020, falling by 43.6% against 23.591 units in 1H2019. Against 2H2019, new launches were 31.6% lower.
Sales performance was poor at 3.3%, significantly lower as compared to 1H2019 (30.9%) and 2H 2019 (28.4%), owing to the Movement Control Order (MCO) period, which was imposed on March 18, 2020.
Residential overhang continued to rise, no thanks to a slow market. There were 31,661 overhang units worth RM20.03 billion, an increase of 3.3% in volume (2H2019: 30,664 units) and 6.4% in value against the preceding half year (2H2019: RM18.82 billion).
Johor has the highest overhang units in the country, accounting for 19.5% of the national residential overhang.
As at 2Q2020P, the Malaysian House Price Index (MHPI) stood at 198.3 points (base year 2010), up by 0.4% on an annual basis, the lowest annual growth recorded since 2010. However, on a quarterly basis, MHPI fell marginally by 0.7%.
For the commercial sector, there were 8,118 transactions worth RM8.51 billion recorded, declining by 37.4% in volume and 33.2% in value as compared to 1H2019.
The serviced apartment segment recorded 1,433 transactions worth RM0.97 bilion, a y-o-y decrease of 24.2% in volume and 25.3% in value of transactions.
Serviced apartment overhang hit 21,683 units with a value of RM18.64 billion, up by 26.5% in volume and 23.9% in value as compared to 2H2019.
"Despite the cautious optimism towards the nation's projected gradual economic recovery, with the resumption of market activity under the Recovery Movement Control Order (RMCO) and the proposed measures under PENJANA, the property market is more than likely to remain soft for the remaining half of 2020.
"The pace of improvement will depend on both domestic and external factors such as political stability, global oil and commodity prices as well as further developments related to the Covid-19 pandemic," NAPIC added.
Meanwhile, JPPH today launched its new electronic buying system for real estate data (e-Data) on NAPIC's online portal for easier data buying, as well as the JPPH mobile app for easier access to data and house loan status checking.
The launch of the report and the app were officiated by Deputy Secretary-General of Treasury (Management) Datuk Othman Semail and director general of valuation and property services Azmi Abdul Latif.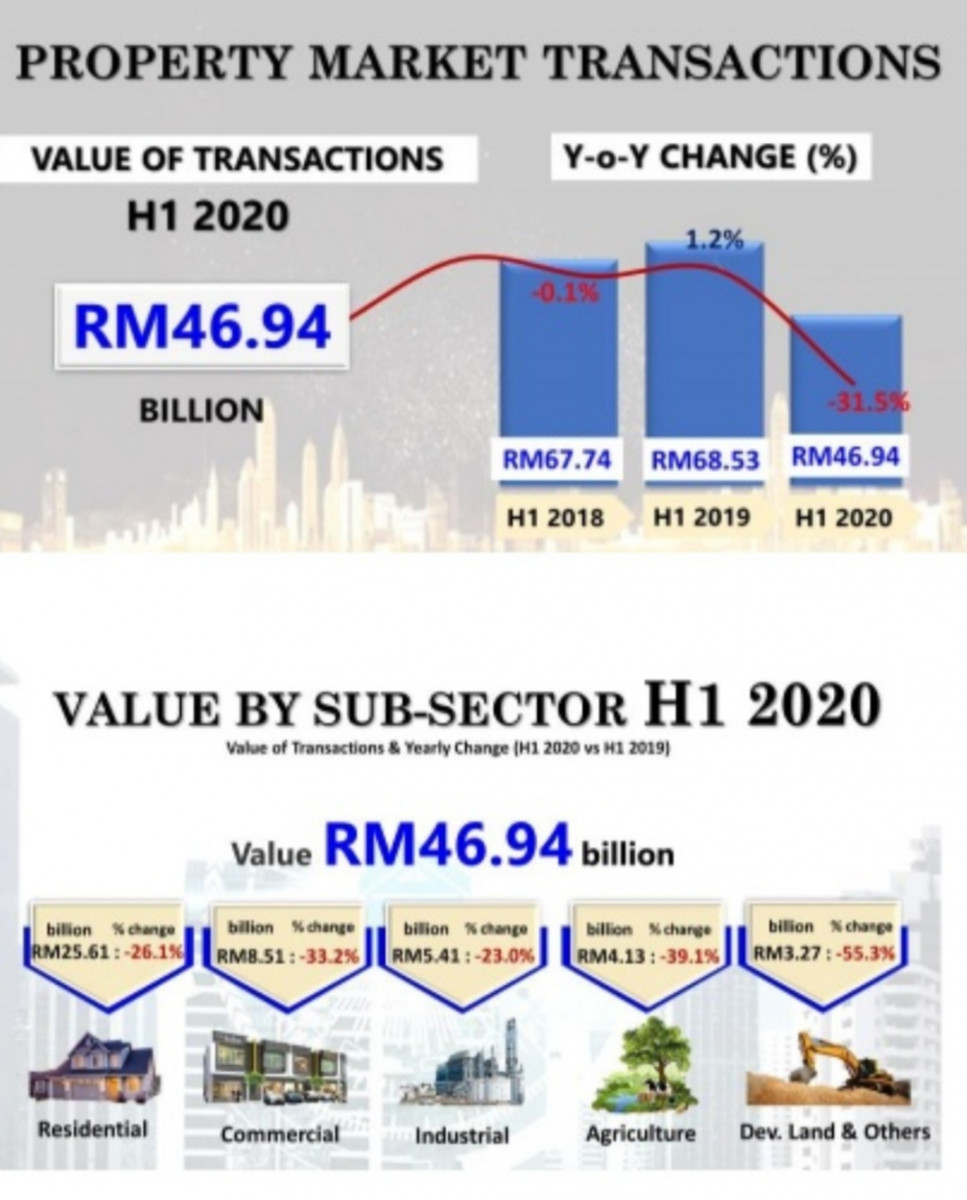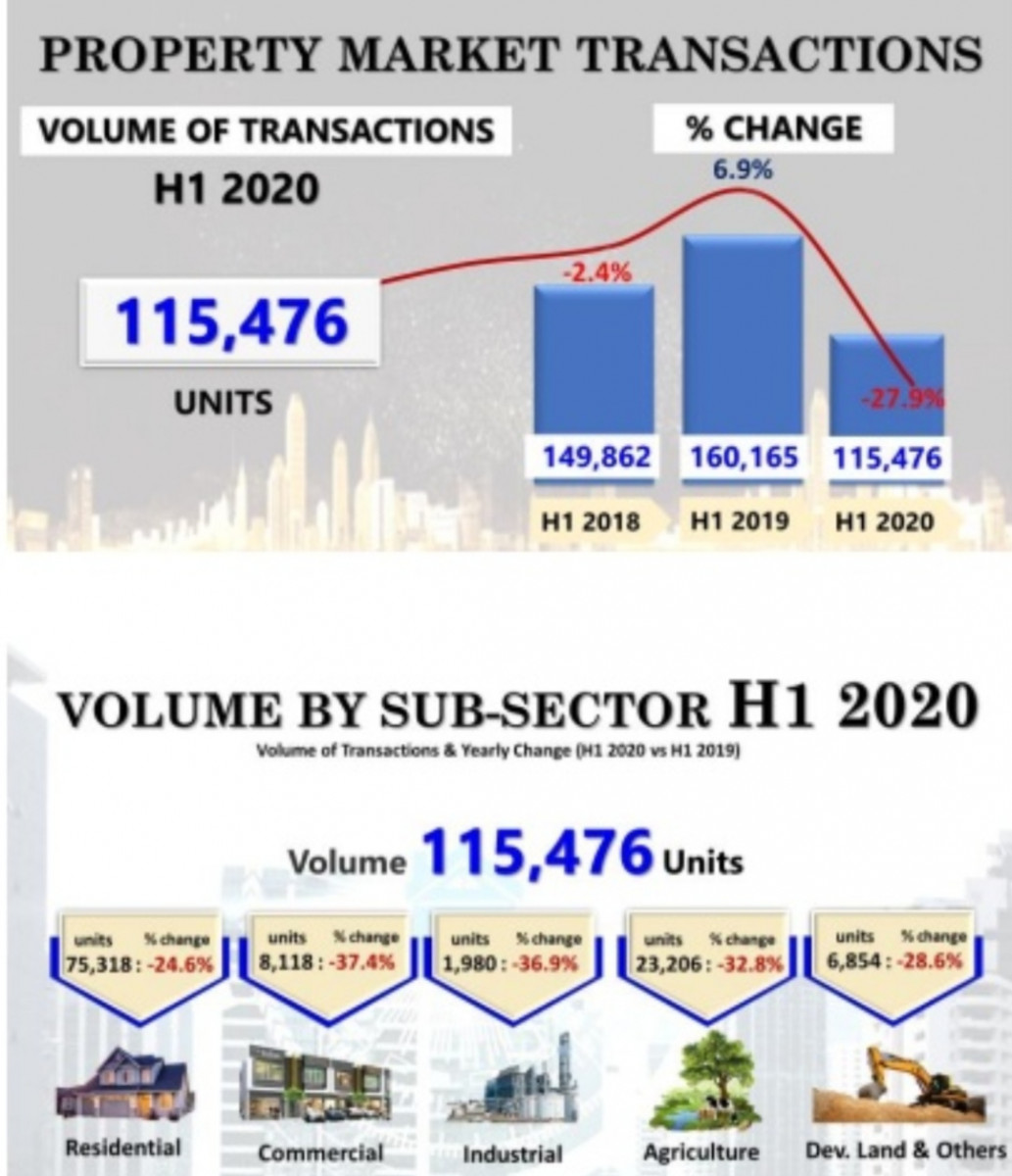 Get the latest news @ www.EdgeProp.my