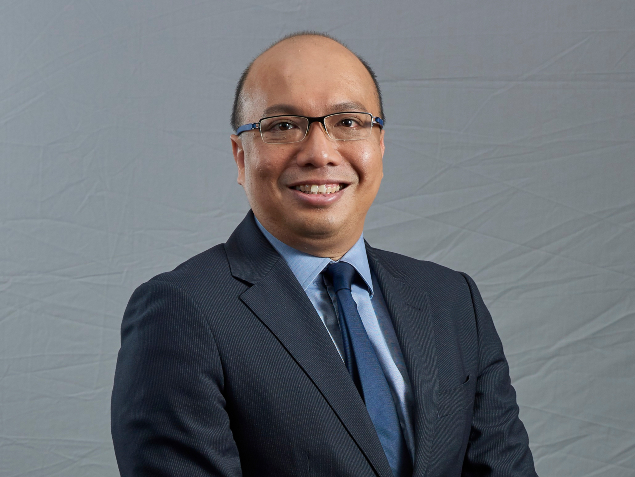 KUALA LUMPUR (Sept 24): With the blanket automatic loan moratorium coming to an end next week, banks have contacted more than two million borrowers to offer loan repayment assistance after Sept 30, according to CIMB Group Holdings Bhd's group chief executive officer (CEO) Datuk Abdul Rahman Ahmad.
Speaking at a media briefing yesterday, Rahman said the banks have managed to speak to 1.4 million borrowers of the over two million contacted. Currently, more than 380,000 contacted customers have confirmed that they require loan repayment assistance.
Among the 380,000 seeking help, 26,000 of them are small and medium enterprises (SMEs) with the remaining bulk being retail borrowers, said Domenic Fuda, Hong Leong Bank Bhd's CEO who was also present at the briefing.
Fuda noted that data show SMEs seem to have handled the situation better as they have been in regular discussions with their respective relationship managers at the banks.
Datuk Hamirullah Boorhan, Malayan Banking Bhd's head of community financial services Malaysia, believes it is positive that a majority of retail customers and SMEs do not need any assistance on loan repayment post-moratorium.
"This reflects the strength of the economy and reflects the confidence of the borrowers, SMEs and individuals, that they can cope," said Hamirullah, noting that the economy is picking up as data show the demand of new car sales has been strong and credit card spending has picked up.
Rakesh Kaul, RHB Bank Bhd head of group head retail banking and asset management, concurred that businesses are picking up.
He observed the trend that SMEs are seeking assistance beyond financing and these include digitisation efforts and building their ecosystems to improve their businesses.
Commenting on asset quality post-moratorium, Rakesh said the banking industry is anticipating some stress post-loan moratorium and banks have taken prudent measures with regard to this.
"There will be some asset quality deterioration. We think it will normalise and in the next three to six months it will go back to pre-Covid-level numbers," he added.
On borrowers coming forward for further financial assistance, Fuda shared that industry data show 99% of SMEs and 98% of retail customers have been approved.
"The rejection rate is extremely low. We are not making the process difficult," he noted.
CIMB's Rahman said the application process is expected to take between one and five days whereas for SMEs it is expected to take three days to two weeks after the completed applications are received by the banks.
"All the banks are committed to helping borrowers pre- and post-auto moratorium. We urge borrowers who need help to come forward and reach out to your bank for assistance," he said.
"It's important to get the data of those who can pay and cannot pay. Those who cannot pay, the banks will certainly help them. It's important for us to transition out of auto moratorium to a targeted moratorium so those who need help will get it and provide us comfort to refocus our intention to lend into the economy to make sure that the economy recovers from the pandemic," he added.
From October onwards, the banking industry will be providing a targeted moratorium extension.
Borrowers who can take the targeted moratorium extension are those that have lost their jobs this year and have yet to find a job, who will be offered an extension of the loan moratorium for a further three months, as well as borrowers that are still in employment but have had their salaries affected due to Covid-19, who will be offered a reduction in loan instalments in proportion to their salary reduction depending on the type of financing.
Bank Islam CEO Mohd Muazzam Mohamed believes it is timely for borrowers to revisit their finance.
"Expenditure patterns could have changed for some people. This is the time for them to revisit in terms of financial planning when their repayment resumes [in October]. We will continue to support them if they need help," he added.
Bank Rakyat CEO Datuk Rosman Mohamed reminded that "the blanket auto moratorium will stop come Sept 30" and people need to be aware that disposable income will be less from October onwards so they will need to approach the banks for targeted assistance.
Azaddin Ngah, CEO of Agensi Kaunseling & Pengurusan Kredit, gave assurance that those applying for repayment flexibility will not be negatively tagged in their CCRIS (Credit Central Reference Information System) reports.
Bank Islam's Mohd Muazzam pointed out that there are various channels that banks have made available to help borrowers seek assistance, citing online platforms as an example as well as extended operating hours of banks including opening on weekends.
Get the latest news @ www.EdgeProp.my