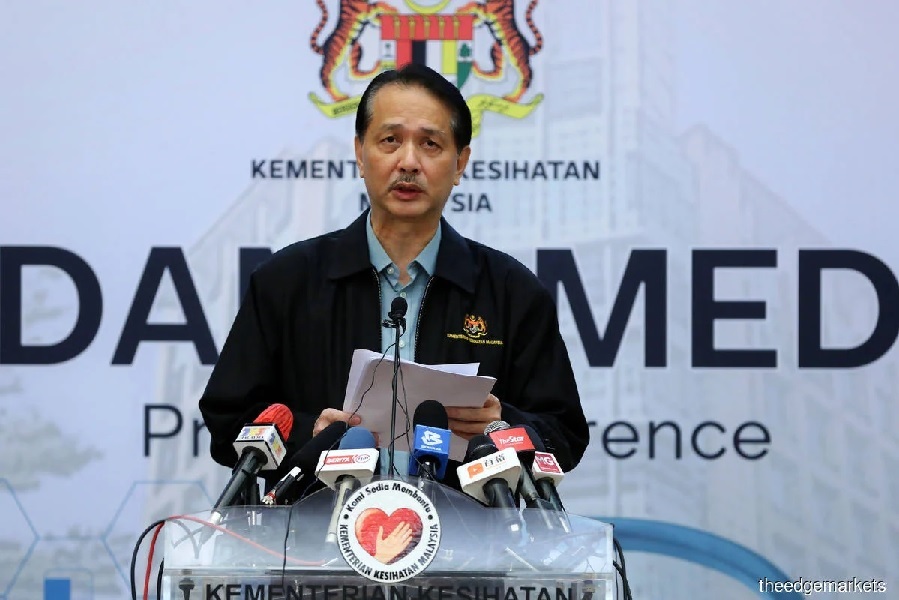 KUALA LUMPUR (Sept 24): Covid-19 infectivity remains a concern in Malaysia with the R0 (R-nought) value yet to stabilise, said Health director-general (D-G) Tan Sri Dr Noor Hisham Abdullah (pictured).
R0, an indicator of how contagious the infection is, shows the average number of people who will contract the disease from a single infected person.
Noor Hisham said the country's R0 was back above one with a value of 1.34 as of yesterday. Sabah's R0 value was 1.37 and Kedah's was 1.15.
An R0 greater than one shows a strong possibility that the virus will keep spreading.
"Consequently, much more has to be done collectively to halt the spread of Covid-19 in the community. If they have no business outside, people are advised to stay in the house," said Noor Hisham.
"In Sabah, the National Security Council and the Election Commission have developed standard operating procedures (SOPs) for campaigning and voting.
"Please follow the SOPs regardless of status or position in society. Help the country control the spread of Covid-19," he said.
Noor Hisham said Malaysia's highest R0 value of 1.72 was recorded on Sept 7. He noted that Sabah and Kedah had greatly impacted the national figure.
He added that as of today, five areas that were previously designated as green zones have become red zones. Four of them — Lahad Datu, Kunak, Tawau and Semporna — are in Sabah with Kota Setar in Kedah counted as the fifth.
As such, the ministry is advising symptomatic individuals who have just visited or returned from red zones to head to their nearest health facilities to undertake a Covid-19 test.
Those who are not displaying symptoms and have recently returned or visited such zones are encouraged to self-quarantine and conduct test screening.
Red zones are districts identified as having more than 41 active cases.
The number of new Covid-19 cases in the 24 hours as of noon today halved to 71, from 147 yesterday. Most of the cases were reported in Sabah.
Get the latest news @ www.EdgeProp.my