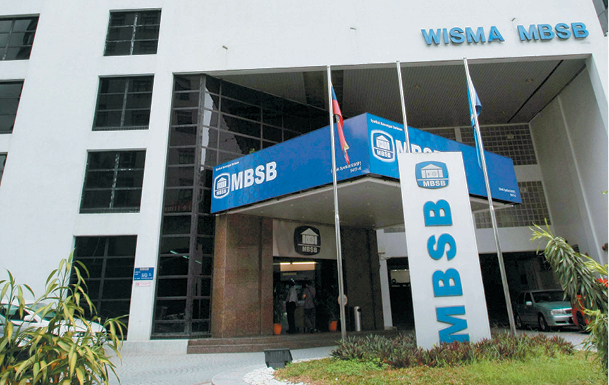 PETALING JAYA (Oct 17): Malaysia Building Society Bhd (MBSB) anticipates returning to the black in the third quarter of this year after two consecutive quarters of losses, The Edge Malaysia reported in its latest issue.
President and CEO Datuk Seri Ahmad Zaini Othman told the weekly that this due to "two main reasons — one, there will not be any modification loss in that quarter and, two, he expects the bank's net operating income to be sustained as per the level of the second quarter".
"We also expect that gains from the sale of financial instruments will continue to contribute to the group's total income," he added.
Ahmad Zaini also "does not expect a marked rise in non-performing loans (NPLs) or provisions in 3QFY2020" as customers continued to come under the blanket moratorium until end-September – "hence the status of the loans remained as performing".
These are also not expected to rise significantly in 4QFY2020 -- "We don't think so, as our personal financing [repayments] are via a salary-deduction scheme. Maybe [some] in home loans, but that would be small."
He explained that as at end-September, the take-up rate among customers for targeted assistance on financing is "not significant".
As for how things will pan out, Ahmad Zaini says it "depends on how long the current third wave of the coronavirus pandemic and the ensuing partial lockdowns last".
"If at all, [the stress] is going to be on the corporate property financing side. We need to see how property sales are, moving forward. If the developers have trouble selling their properties, that could be a problem for us. [The impact of] that will probably be reflected in our second quarter of next year … because banks can still continue to provide R&R (restructuring and rescheduling of loan repayments) to troubled SMEs (small and medium enterprises) and corporates, without having to categorise them as non-performing, until June next year," he added.
As at end-June, MBSB's gross impaired loan (GIL) ratio stood at 6.08%, while that of its banking unit MBSB Bank was 3.28%. "We expect GIL to improve by year-end, with our collection efforts," Ahmad Zaini said.
Get the latest news @ www.EdgeProp.my